So a cat showed up at our house a few days ago. It showed up while I was at work, and by the time I came home that evening, my kiddos (all six of them) has already bonded with this cat.
It is a nice looking cat - seems like someone has taken great care of it. Its nice black coat is why my kiddos named it Midnight. Although I am fundamentally opposed to giving names to cats I do not own, I will (reluctantly) call the cat Midnight for the remainder of the post. I am not an animal, ya know!
So Midnight has already started this pattern of showing up in our backyard in the mornings. Then she (not really sure if Midnight is a female cat, but let's go with it) started showing up throughout the day. Her favorite place to park herself is on our carpeted porch (strange, huh?) in front of the glass window. And sometimes when I close the front door at night, Midnight gives me a "goodnight" pur. Midnight has become a temptation for my kiddos, a lovable, furry temptation, but a temptation none-the-less.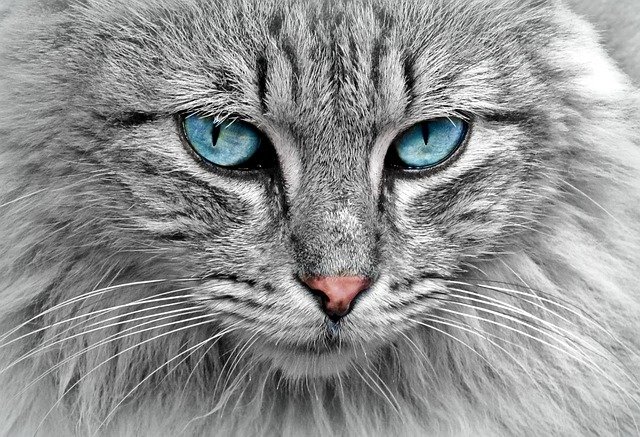 image srouce
"Hey man! Shouldn't you just let your kids love the cat?"
Right now, the answer is a big, fat "NOPE!" Why? There is this thing called a rental contract. My rental agreement does not allow for inside pets. Plain and simple. And if you haven't figured out yet, I am a rule follower.
For now, we can't have a cat. To be honest, I think a cat would be nice. My kids already love the cat. The cat is kind and healthy. And for goodness sake, the weather is getting colder and the nights darker, but we just can't love and care for this cat the way she deserves to be loved.
"It's not you. It's me!"
Every time my kiddos touch Midnight and show her love, they are sending mixed messages. If we started giving her food, we will be sending mixed messages. In this case, our rejection of Midnight is the best way to show her love. But there is one important caveat. We MUST help her find her home!
We know Midnight is not a stray, based on her appearance and gentleness. So instead of welcoming her into our home, which is not her forever home, we need to help her find her human family.
What does Midnight have to do with Steem?
Have you ever thought about how many people show up in the Steem community that are loveable and can add value, but just never find their place? I meet a lot of incredible people, who do a lot of incredible things, but our interests don't line up perfectly. I don't give the boot to these people because we are different, but I have to honestly admit that I will not be able to meet their needs. Instead, my job (in part) is to help them find their Steem home.
We have SCOT tribes, and SMT based communities are on the way. More than ever we will have niche sites that encourage us to gather around shared interests, hobbies, dreams, and goals. Everyone will not be a good fit for our community, but what if they were able to find their place in another Steem tribe?
Sometimes the best way to show love is to recommend someone move on to greener pastures. We have to check out motives, but there are cases when the best way to encourage someone is to say, "Don't lose heart! Keep looking for your forever home!"
Thanks for stopping by!
@SumatraNate