A shot of the lonely ice cream man and his cart I took after the New Year fair. Actually I was leaving and already packed the camera and shit.... I didnt intend to capture him, but suddenly I stopped, unholstered the camera and did a few quick snapshots. I did it mostly for the lighting, I had a feeling it might come out well -- and it did.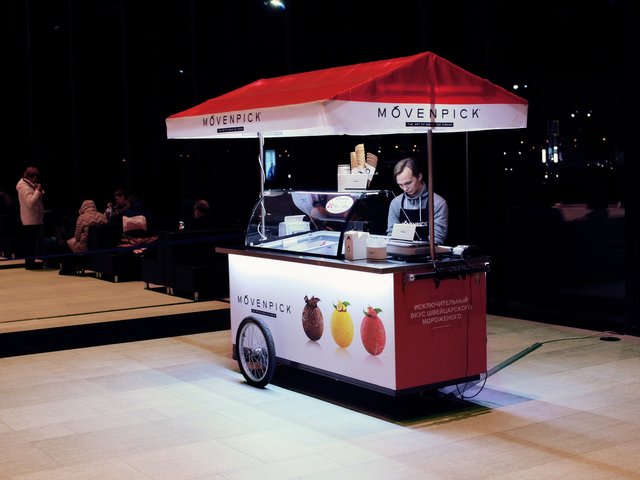 taken with Canon 5D + Sigma 50mm 1.5, copyright by me
This really looks like a brilliant on the black velvet, isnt it? Took no efforts from me, just point and click. And voyla! Well, maybe I am a bit exaggerating here. Have a look at my 1st click: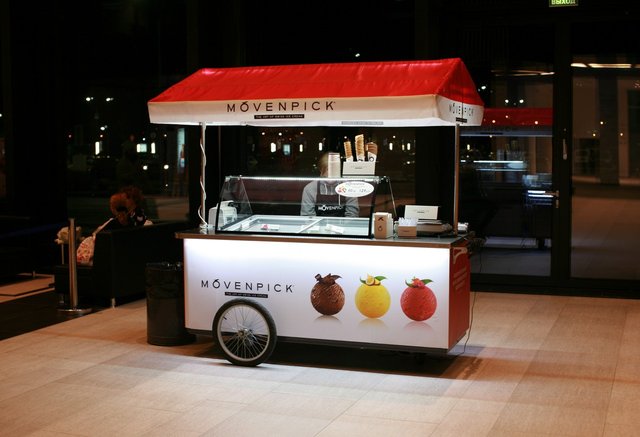 Doesn't look the same good, right? One needed not just point and click, but also choose the proper angle, and distance, to get the good result. Ok, thanks for stopping by, and paying attention, my friends. I appreciate your comments.
---
location: Expoforum, St.Petersburg, Russia