---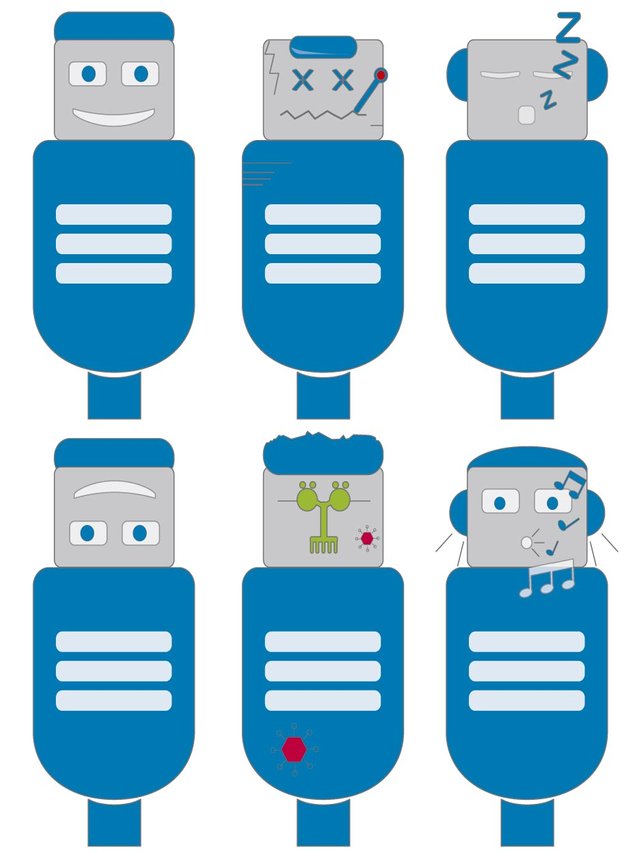 ---
El pendrive ha resultado ser una herramienta de mucha utilidad para los que trabajamos con datos digitales, en ciertos lugares en donde existe baja calidad del servicio de internet o censura es usado como un producto alterno el cual es vendido con música, noticias, videos y películas; esa es la razón por la cual lo he seleccionado como tema para el concurso de emoji convocado por nTopaz.
The pendrive has turned out to be a very useful tool for those who work with digital data, in certain places where there is low quality of the internet service or censorship it is used as an alternative product which is sold with music, news, videos and movies; That is the reason why I have selected it as the theme for the emoji contest called by nTopaz.


El presente post ha sido publicado usando la plataforma de nTOPAZ para participar en el concurso Stock Icon-Design EMOJI, la ilustración la diseñé con el software Adobe Illustrator.
Entra a mi primer post del concurso denominado EMOJI DEL MAÍZ
Si deseas participar de los concursos de Ntopaz únete al Discord en Español para que obtengas la asesoría necesaria ya que las curaciones solo son realizadas a los post publicados en su plataforma (www.ntopaz.com).
Te invito a entrar a mi blog para que te nutras de mis publicaciones.

Apoya el contenido 100% original, no al plagio