I took and post-processed myself the entire photo-set in this post.
WARNING: All the photos are copyright-protected.
Hello Steemians!
Last Days I was thinking about my next post. Remain 1 day before the Winter coming in my zones, so I decided to share my last pictures with an autumn-centrally subject. But I said my self, why don't create a simple contest?
AUTUMN ENDS
These days I will share some shots, as I said, the last of the autumn. So, I'll share them under the tag #autumnends. I invite you to do the same, following some simple rules.
Rules
1. Create a post with your autumn-centrally subject photo and share it under the tag #autumnends
2. In the title, mention Autumn Ends (as I did in my post)
3. The first photo of the article will be the valid photo for the contest.
4. The contest started 6 days ago and now I decide to postpone the finish to 24 hours from now due to the low participation. Every day I published a post with one or more images under the tag #autumnends, repeating the rules.
- I will choose some images - at the moment set at 10 - and the authors will be the finalists. I'll publish a post with all them and I will choose a single winner to which I'll award the prize.
---
PRIZE
3 STEEM for the winner and 1 DERANGED.COIN each finalist.
All clear? Good. If you have any questions, write in the comment section. Now, you can view my post and consider it as an example.
---
---
So, another time Hello!
This is an entry for the #autumnends contest by @davidesimoncini, a contest reserved to the autumn-centrally subject's photos in the last days of the autumn.
Photo by Smartphone
I took this shot 2 or 3 weeks ago when I was walking along the Frigido River. I took several shots and the bigger part is in one of my previous posts, I published in the #stemsunday initiative. I photograph this leaf resting on the ground and applied some adjustment levels to create a black and white cover.
---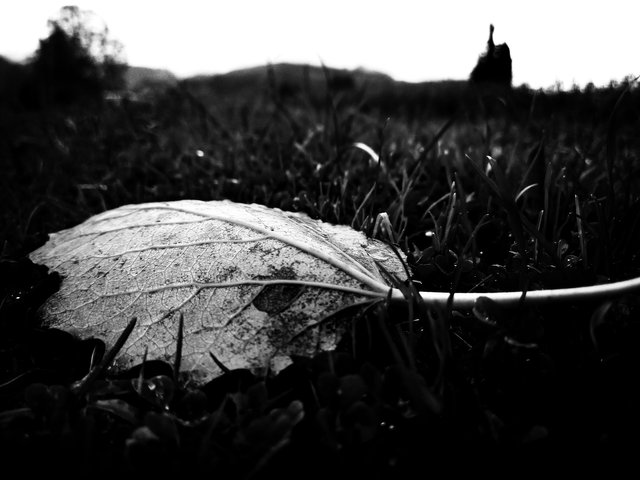 ---
The second cover for the photo: a color cover with a soft vignetting and a rebalance of the whites cross 2 different adjustment levels.
---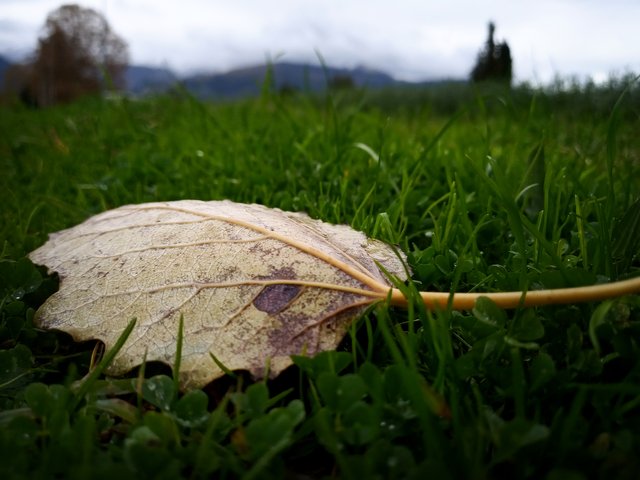 ---
In the last, another monochrome image with a bluish background and an orange flare.
---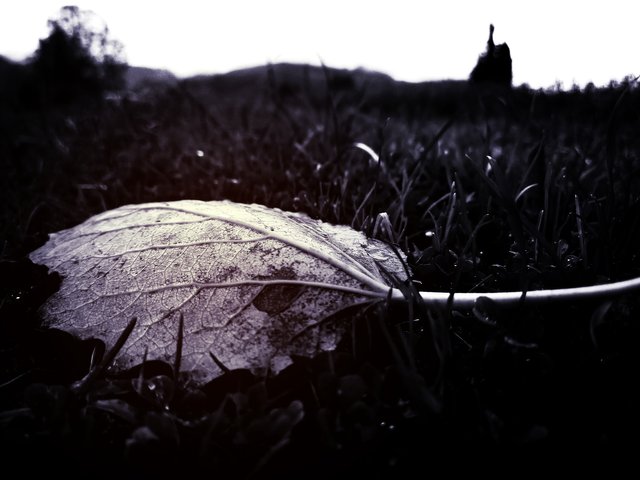 ---
I hope you enjoy this post.
I am waiting for you. Follow the rules and Join the contest!