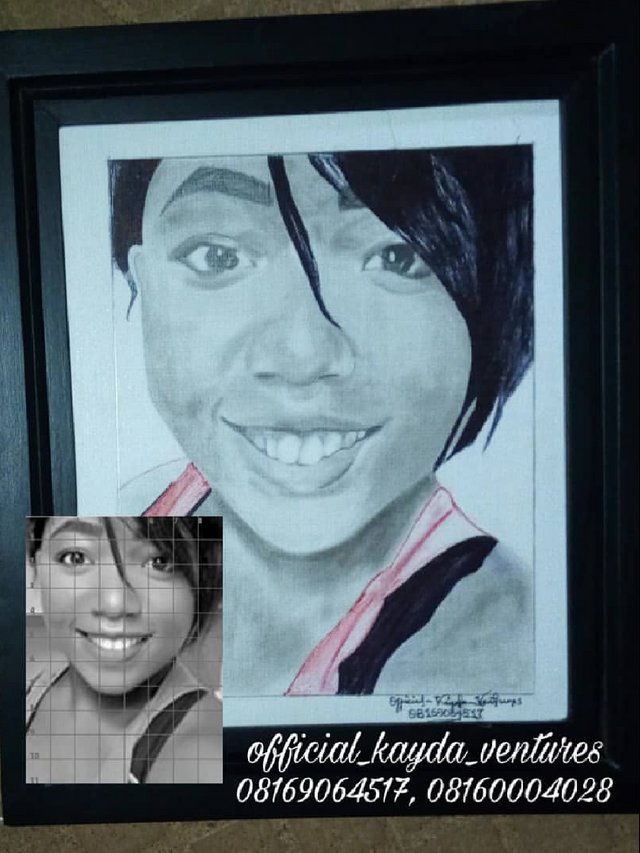 Drawing on paper are often easier and sometimes though depending on the texture of the paper that is being worked on. Some papers have extra tough surfaces but due to the effect that would be given at the end of the process, some artists prefer papers like this.
Materials used
alabaster paper
graphite pencil
charcoal powder
kneaded eraser
tissue paper
cutton bud
ballpoint pen
Size
12 by 15inches
Procedure
create your grid scaling on the paper and sketch your reference picture out
shading the drawing is what now requires extra work. To make the shading bold and beautiful, make use of your pencil on the drawing by shading the parts appropriately representing the dark and the light parts then use yoir cutton bud to pick some charcoal powder to blend the pencil and make it straight.
doing this, be rest assured that your work will be super cool.
These are the major steps to follow in working on hard surface papers like alabaster paper.
With love i will appreciate your love and support through your upvotes, comments, resteems.
Thanks for reading and viewing in my blog
@kayda-ventures