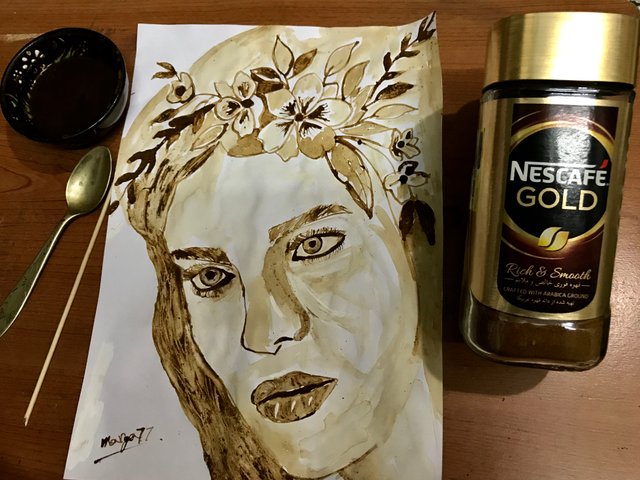 Hello friends
The brand that I want to introduce to you today has been with me for almost a decade, so I decided to present something that reflects my presence in this competition.
My first recollection of the brand (NESCAFE) was a hearty coffee drink. And I'm very interested in coffee. Then there was an incentive to use coffee in the paintings.
Thanks to the creators of this contest for such a beautiful creative idea.