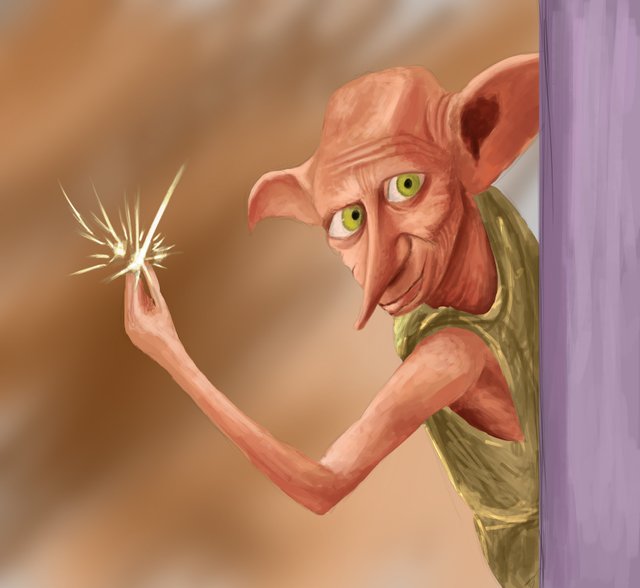 This character should not be an unknown character to any movie lovers i think. I don't know if there is any person left who haven't watched the harry portter movies.
This is an actual scene in the movie where Dobby is snapping his finger to cast a spell. Dobby is an house elf who tries to protect harry potter from going to hogwarts. In the movie sequel, 'Chamber of secrets', Dobby tries to get harry grounded and uses his magic to float a cake and drop it on harry's uncle's boss's wife. Sounds a little complicated? It should not if you have watched the movie.
This elf dies at 7th movie of this series. It was a really heart breaking scene.
I wanted to try something different today other than painting portraits so i decided to draw movie scenes. And i also wanted to draw anything but humans so i drew this.
I used my computer, photoshop software and wacom intuos graphic tablet to draw this.
I recorded the entire process and now needs editing before publishing. I will publish the video on threespeak.
Enjoy.
Here are some process shots: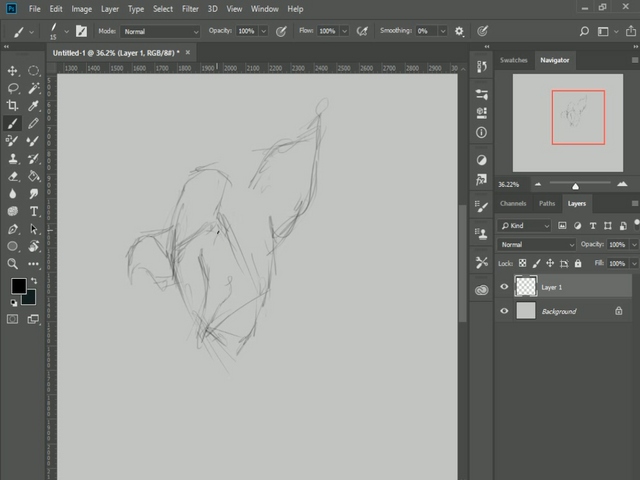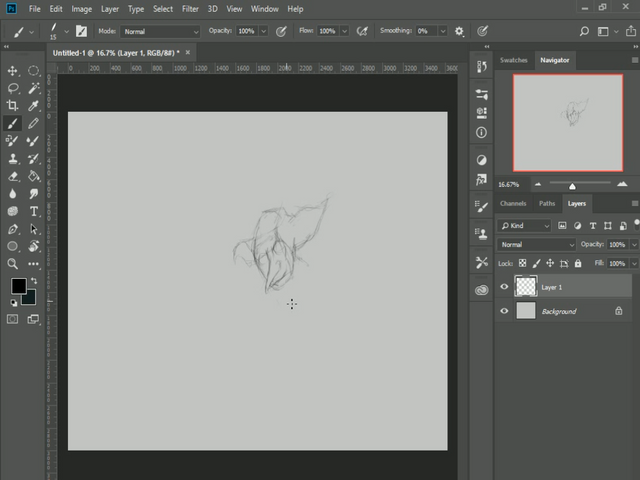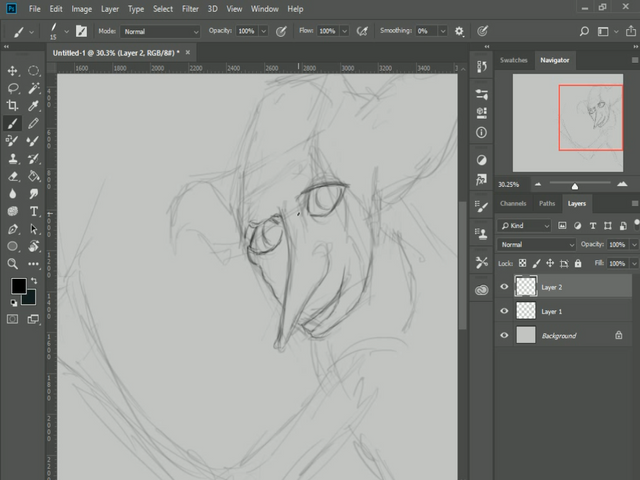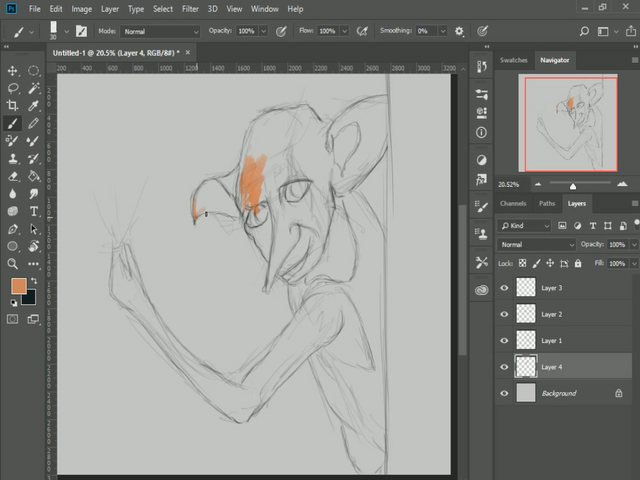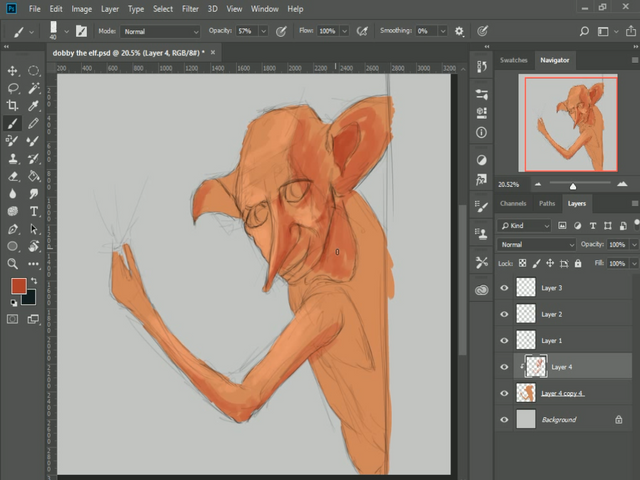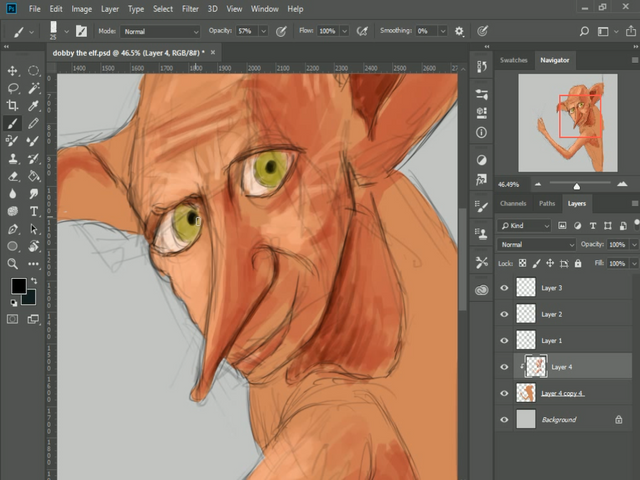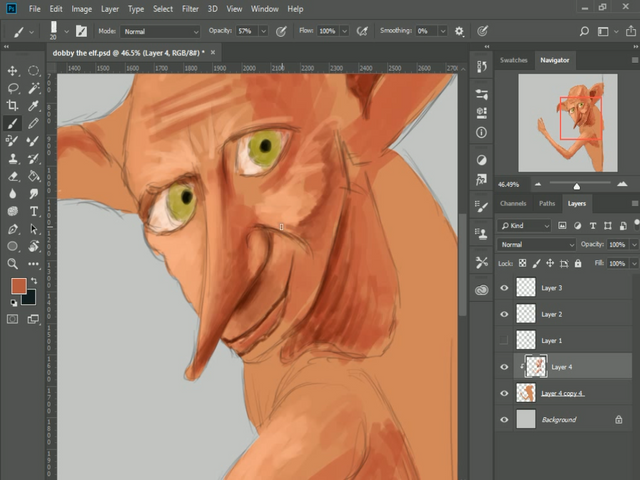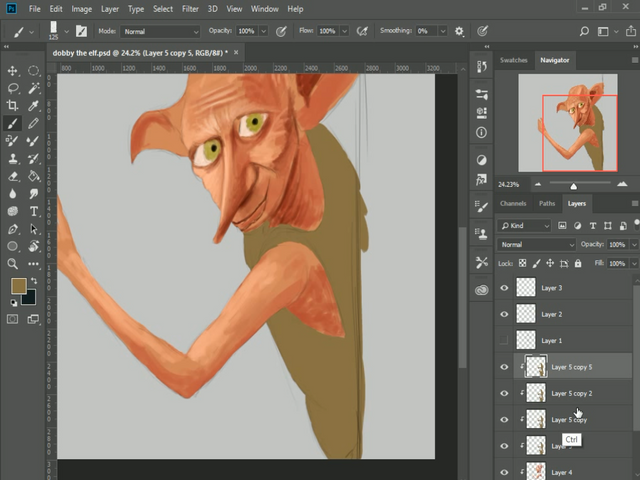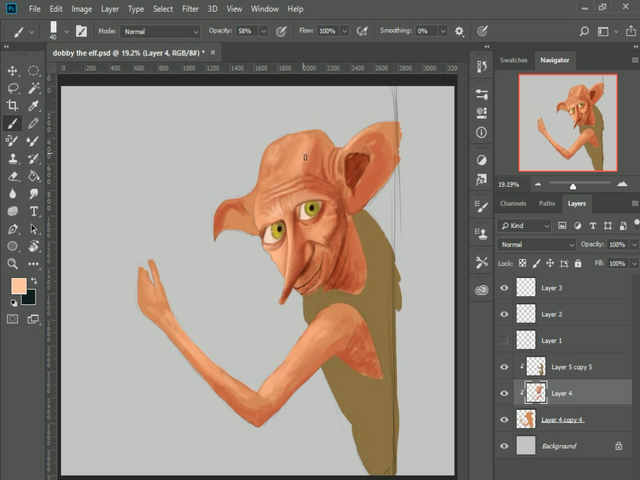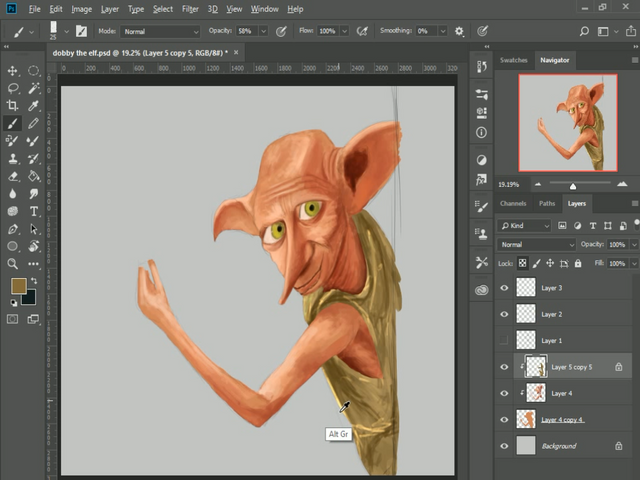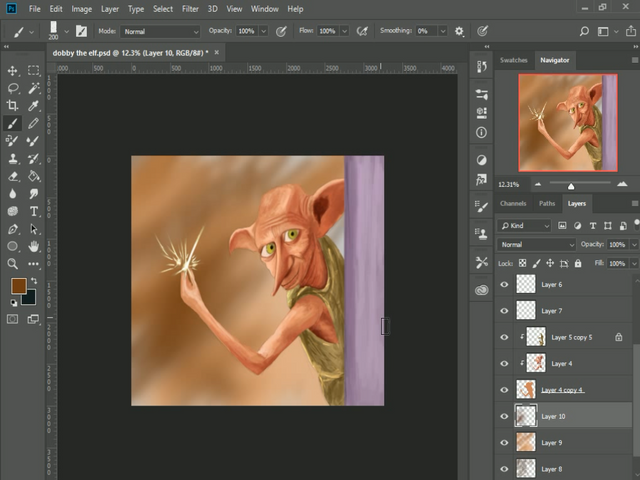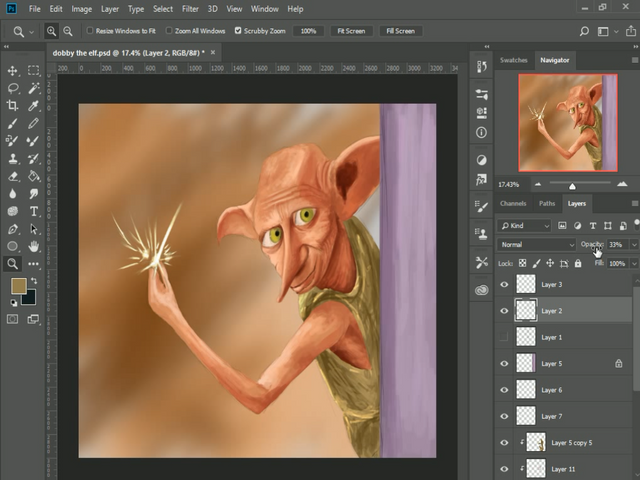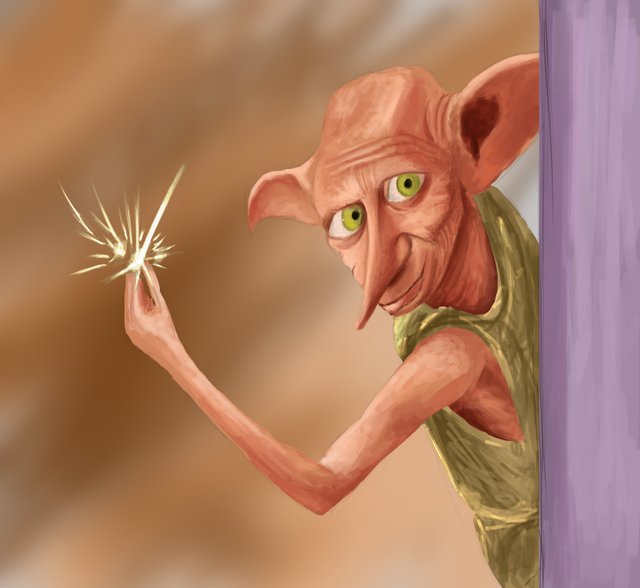 Thank you for visiting my blog and stay tuned for the video process....