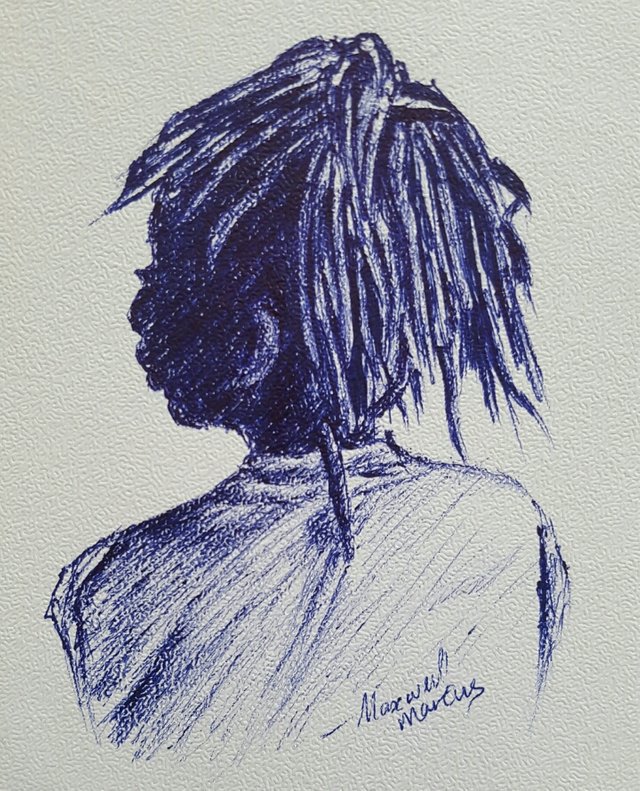 Hello everyone!
I want to show you latest pen drawing which I entitled "The Backside". It's a drawing of a girl facing the other side with dreadlocks hairs. This time around I decided not to draw the face of my model but the opposite side.
There is high contrast between the light and shodow in this drawing. The light is coming from her right side.
The drawing was done with a blue ballpoint pen on a niddle point paper. Below are my steps.
Outline sketching

I focused on the shadow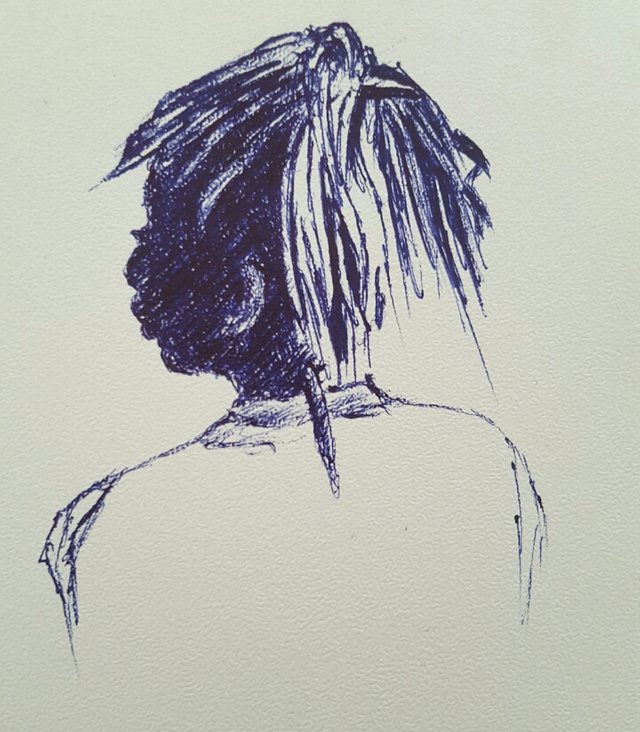 The completed piece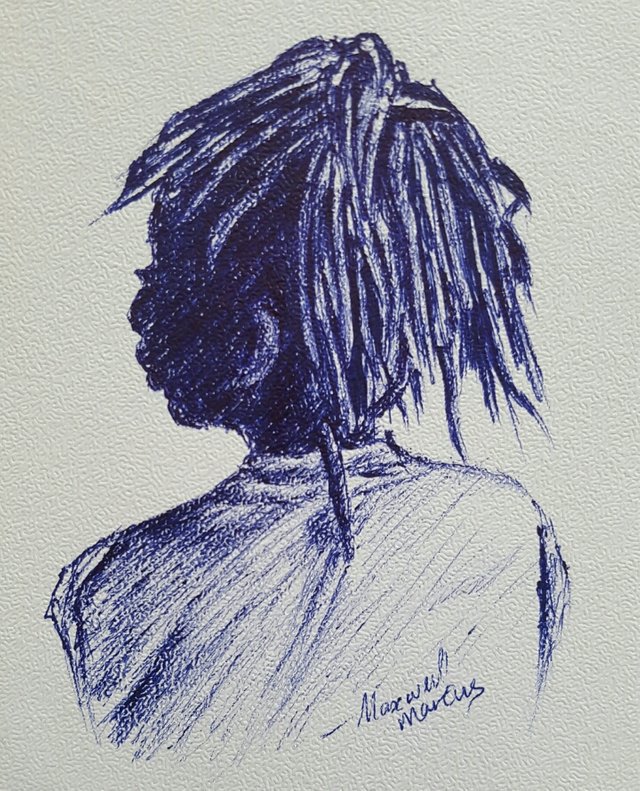 I hope you enjoyed it.
Thank you.