A few minutes ago I discovered the @deranged contest where to participate you have to share your favorite shot.
It is not easy for me to choose a photo that prevails over the others because, I admit, there are many photos I am fond of.
At one point, looking in my archive, I saw a shot from last summer.
It's the right photo for this contest!
The first time I saw a deer so close!
I often go to the mountains but I've always seen deer for a fraction of a second while running away...
I was really excited! I managed to capture it with a beautiful light in its natural environment.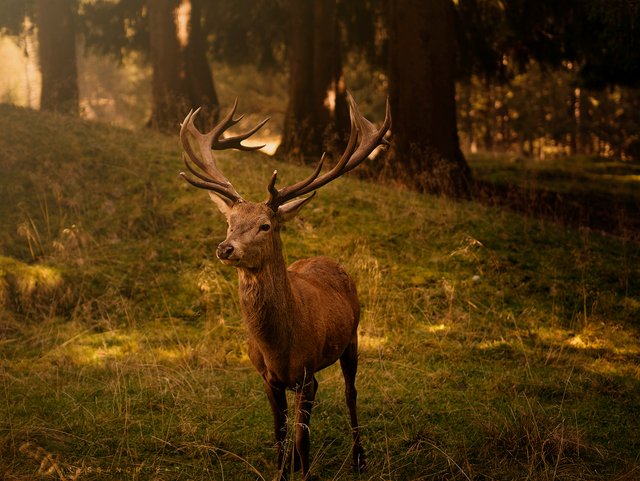 I took the picture with my Panasonic g80 and the Zuiko 45mm f / 1.8 iso 200 1/400 sec lens
Edited with Photoshop
Taken in Trentino Alto Adige, Italy
ITA
Qualche minuto fa ho scoperto il contest di @deranged dove per partecipare bisogna condividere il proprio scatto preferito.
Non è semplice per me scegliere una foto che prevale sulle altre perchè ammetto che sono molte le foto a cui sono affezionato.
Ad un certo punto cercando nel mio archivio ho rivisto una scatto della scorsa estate.
E' la foto giusta per questo contest!
La prima volta che ho visto un cervo così vicino!
Vado spesso in montagna ma i cervi li ho visti sempre per una frazione di secondo mentre scappavano...
Ero davvero emozionato!
Sono riuscito a coglierlo con una bella luce, nel suo ambiente naturale.
Ho scattato la foto con la mia Panasonic g80 e l'obiettivo Zuiko 45mm f/1.8 iso 200 1/400 sec
Elaborata con Photoshop
Scattata in Trentino Alto Adige, Italia