---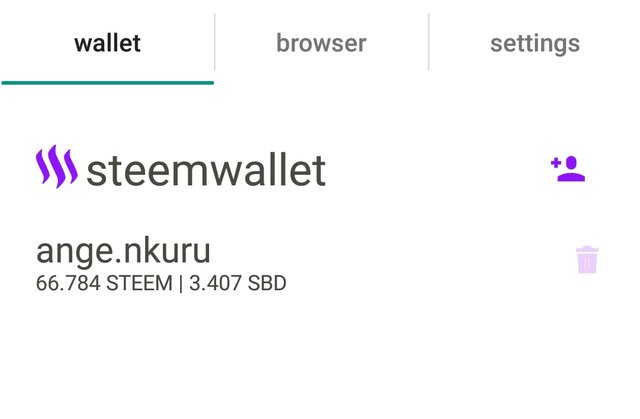 Keychain:


Finally mobile users get their own version of steem keychain. As of a few days ago, @roelandp deployed it in his app's latest version, steemwallet V2. I downloaded it yesterday and I gotta admit, I finally am seeing what all the fuss was about.
I did find a couple issues with it though, like it lags at times, I find it annoying that when playing splinterlands, I have to enter my password both for confirming a match and then confirming the team I just set up. The battles can get glitchy too.
But I guess as it's newly deployed, bugs are to be expected, more might pop up but just as they are to be expexted, their fixes should be too.
So cheers @roelandp, cheers for the app, it's a real convenience! 💯
Also, wonder if a feature for opening multiple tabs could be implemented.
---
Steemmonsters:


Man I don't know what's up with me, normally I'm on top of my game during weekends but these last 2 weekends, I can't seem to find my flow. Maybe I low-key got Complacent after hitting my Diamond III league goal last season, maybe it just fluke when it happened, who cares, this season I'm making up for it. Diamond III league at least I'll reach by season's end!
But that's for then, now is now. Time to reveal the reward cards I got yesterday, and today.
Yesterday: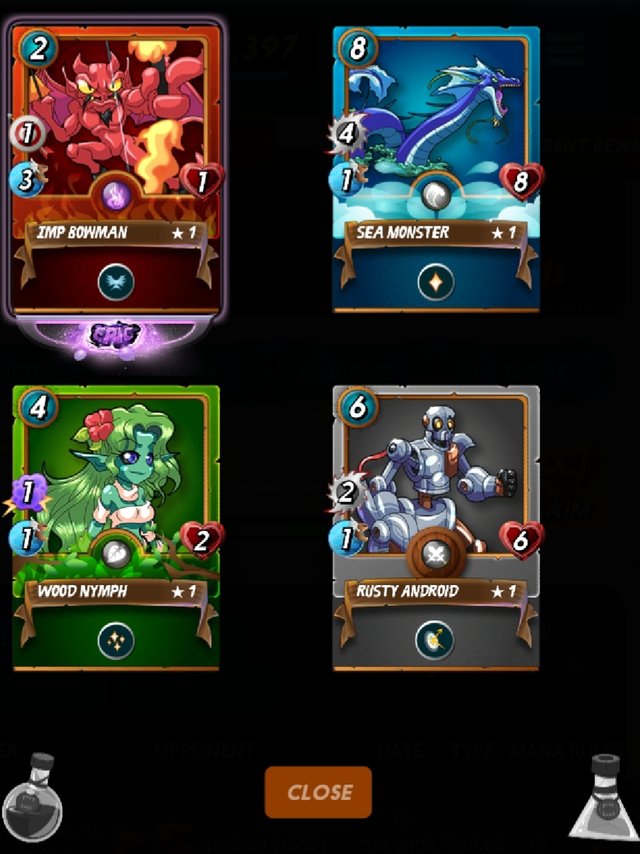 Today: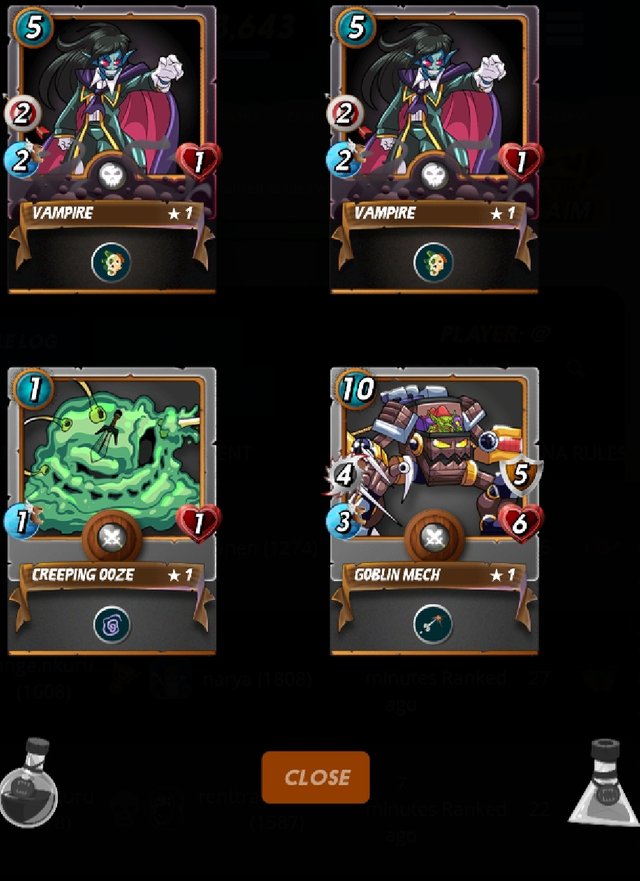 PEACE!!
---