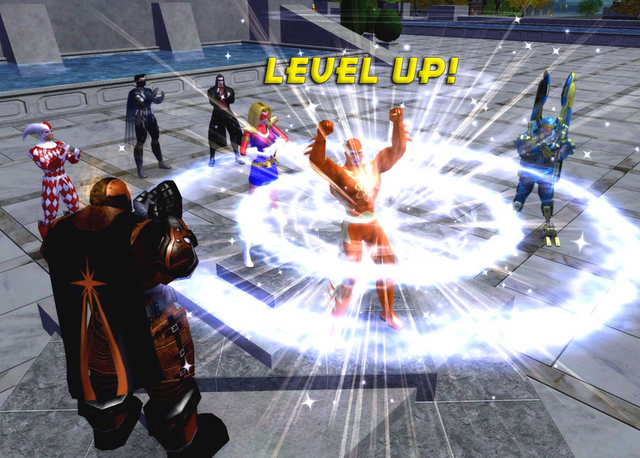 The name of the game is making STEEM.
Why did I make the title of this post so simple and to the point? Well simply STEEM is a game. Many games require strategy. If you play a game with absolutely no strategy it's the luck of the card you draw. If you throw down your cards without any thought; you are akin to a newbie who doesn't know the game.
In my view there are three set tiers to the STEEM GAME.
The N00bie at STEEM will write a single sentence, or even plagiarize something from somewhere else and simply post it. They may get some random bot; or even more unlikely an Orca or whale to just upvote blindly (because of 50/50 rewards). They usually post 2-4 times daily and collect that dust. When STEEM price rises, you see more activity from players like this. Everyone is going to get rich with little effort right?
Sometimes you get new players who think they know the strategy and write up 2000 words; but end up with a dust vote as well. Sometimes a whale or an Orca / curation group comes by and gives a big vote. This promotes the n00b to write the same way, but the next time that luck is gone and they are left confused as to why their new found popularity has not risen. Sometimes this behavior repeats until they rage quit.
The Medium Players are more familiar with the game. They have stopped posting essay's, but have moved on from simple fishing for votes with crappy posts. They have learned the power of communities, Discord, and tribes. They understand the game has many more mechanics that require networking.
A good example of a new game that entered was when bots came along. The game required you to bid on your post whether it was good content or not. You were rewarded with good timing and wise bidding. Eventually this behavior was nurfed in order to level the mechanics of the game. Once nurfed, medium players needed a new avenue to keep gaining STEEM. Knowing the other players helps to progress their movement. I consider myself in the Medium category and it took me 2 years to do so. Networking is the most important aspect to the game of STEEM. You need to know the players, and how they play.
Now moving on to the High Players. These guy's know the game better than anyone else. They create dAPPS, communities, tribes, and even bring in their own money for investment purposes. They in many respects create the game and know the other GAMES. If you had joined 3 years ago, you wouldn't be able to play games every day and not even have to post in order to gain STEEM. They have learned to network with other whales and connect with many of the medium sized players. They are rewarded with such interaction as their own personal game network has grown. Their game may have nothing to do with 'actual' games; they want to see their topics discussed.
Why am I trying to wrap up STEEM in such a perfect little bow? Well
recently my wife started to blog here. She will probably forget to continue posting, but for now I laid out some of the rules. Will she network? Probably not. Will she continue to post 2000 word blogs for 0.25 cents? That's relative. I already know of soom good communities she can join, but to be honest I like my own privacy ;)
For new players to the game, welcome. I'm sure there will be more as STEEM prices rise. Just don't fool yourself that there is no learning curve to the game. You could definately dive into simple real-time games like Holybread and earn crumbs.. I will say it's a wonderful way to bump you up to medium sized player. There's still a lot of grinding and work involved to 'level up'.
In the end I am happy to see the game level to more ways to create engagement on the STEEM game. More dAPPS can and will create prosperity and growth. After all, the inflation of STEEM requires more engagement. I am happy to see things nurfed from time to time, and I am even happier to see STEEM games comfortably bring nobbie players to perhaps higher grounds.
For all of the negative posts I have written about STEEM, we surely do see that Steemit has nothing to do with STEEM. The STEEM chain is developing and with perhaps it will morph itself into more sophisticated way's to earn. This is the true evolution of the game itself. Who would have thought blogging wasn't just the only way to earn?
Way's for newbies to gain STEEM quicikly? Splinterlands, Holybread etc.. you can elso grab quick extra votes from simply having the right tags. Splinterlands also has tiers in of itself. Big money is moving in that game and you could make your STEEM career just playing it.
Higher stakes games might require banked STEEM. The new game that I am feverishly bullish about is STEEMCITY. You need minimum 40 STEEM to just get some traction. It's not for noob's. However if you get to medium level you will be able to mine SIM and grow your city, or sell your SIM for STEEM.
There are more way's than ever to earn STEEM and anyone saying the chain is dying will be in for a surprise.