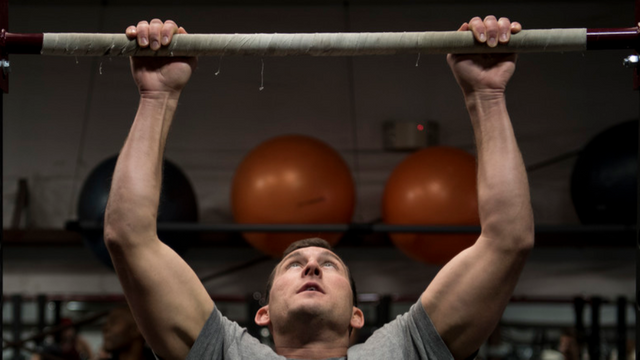 ---
I started a challenge of taking 100 days off to mainly focus on my health and overall personal development and used this account as a personal blog to keep track of all my activity. I enjoyed it and continued afterward trying to build better habits and find a good balance between health, fitness, work and my personal life...
---
I did do a total of 30 pull ups and 30 chin ups yesterday making it a total of 60. It most cases it were sets of 5 which is quite comfortable. I did expect to feel it at least a little in my arm muscles today but it doesn't seem to be the case so I will have to push myself a lot more. Sunday will be another day watching a lot of football and I plan to do some more reps inbetween.
---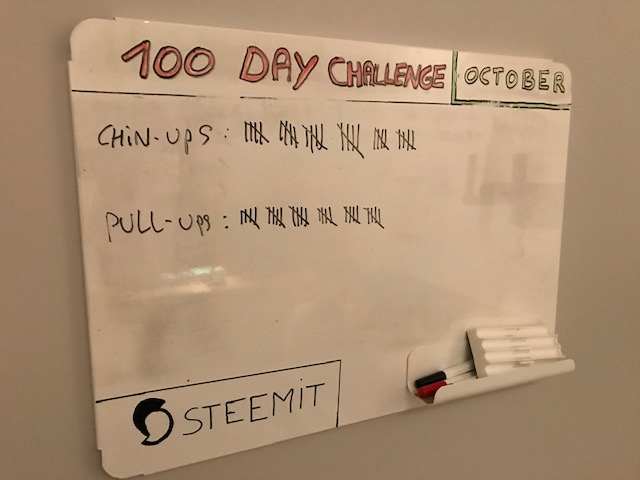 ---
I wrote yesterday how my sleeping pattern was all over the place so I made sure to go to bed fairly early and actually had a great night sleep.
| Day | Bed Time | Awake | Out Bed |
| --- | --- | --- | --- |
| 26 oct | 00:00 | 00:00 | 08:50 |
---
| October | 21 | 22 | 23 | 24 | 25 | 26 | 27 |
| --- | --- | --- | --- | --- | --- | --- | --- |
| Plant Based | v | v | v | x | x | v | - |
| Supplements | v | x | v | x | v | v | - |
| Active | x | v | v | v | v | v | - |
| Weight | 64.1kg | 64.3kg | 64.2kg | 64.3kg | 64.5kg | 64.3kg | - |
| Expenses | 0€ | 0€ | 13€ | 10€ | 10€ | 2€ | - |