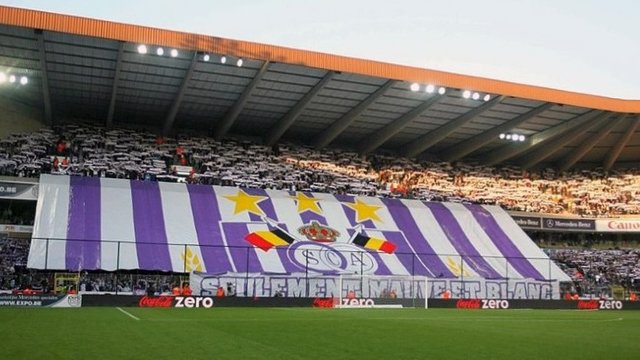 These are previews from the Belgian Jupiler League with all the latest on team news, player form, injuries along with my personal betting angles, ...

I'm still taking a rather cautious approach as I'm clearly in somewhat of a downswing. I do however have the first BTC bet of the month today...
---
Moeskroen vs Standard

Moeskroen did not play a good Cup match in the midweek against Anderlecht, did not really stand a chance against Club Brugge last week despite the narrow loss and were very efficient against Genk getting away with a draw at home. Overall they simply aren't a great team. Standard always has it's ups and downs. they fielded a B-Squad in the cup didn't deserve to win at home against last in the standings Cercle last week and took a narrow 1 goal win against Eupen in a match were they again failed to be consistent 90 minutes long. While I'm willing to oppose Moeskroen, I just can't trust Standard right now especially as the away favorite. Lines seem to be set pretty correctly on this one which forces me to stay away anyhow. Standard won their last 3 1st halves while Moeskroen only took 1 draw in those. If Standard shows good signs early on I might take some on them 1H -0.25. No pre-Game Bets
---
Anderlecht vs Charleroi

Anderlecht right now is similar to Genk as they almost systematically play bad. They again lost Kompany who got injured and will also be without Sandler and Chadli. Charleroi has been quietly impressive and managed to beat AA Gent in the cup match. Their playstyle is very annoying especially when they play against a team that moves forward as they are deadly on the counter. Anderlecht will be very aware of this and I would be surprised to see a wide-open match. I did take a big bet on Charleroi +0.5 @ 2.05 last week sharing this also on the SBC Discord at the time of taking anticipating a move with the intention to take profit.

Now 1 week later, Anderlecht managed to qualify for the next round in the cup (after another poor performance and difficult math) and picked up some injuries. The odds moved from 2.05 to 1.813 on Pinnacle and I'm liking my initial bet to the point where I am keeping it for now. I did sell 20% taking Anderlecht -0.5 @ 2.11 just to reduce variance though. I will see how the match goes live.
---
Eupen vs Oostende

Both teams seem to be in opposite momentums. Eupen had a good run and still is playing ok but now lost their last 4 matches after having a good run before. Oostende, on the other hand, had a period where they played absolutely horrible but things have turned around with Palaversa being back in the team and Akpala as their striker. Both are just above the danger zone with 16 and 15 points. I really like the setup of this match with teams being in opposite momentums backing the team in a positive spiral who are coming from behind and are a rather big underdog in the match. My main bet is Oostende +0.5 @ 1.876 and I took extra in BTC on Nitrogensports. I also took this one up on Copytip
Available Odds Oostende +0.5
---
Late info might change my view on what is written in these previews. I will cover these matches live in our SBC Discord Channel. The Bookmakers that I am personally using and currently am willing to recommend are Sportmarket Pro, Nitrogensports, Sportsbet.io. Bigger bets will te shared and tracked on Twitter and can also be followed directly on copytip. Using my links when signing up helps to continue making these previews, Thanks!
---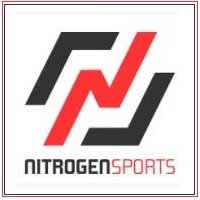 Nitrogensports is a very reliable BTC bookie that I have been usig for multiple years now. I recently also started to play some poker there as the average opponent is quite soft. (See Post)
---
December BTC Bets
| Date | Bet | mBTC | Odds | Result | Betslip |
| --- | --- | --- | --- | --- | --- |
| 08/12/2019 | Oostende +0.5 | 10 | 1.832 | Pending | Nitrogen |
---
Results History
---
IMPORTANT !
Past results don't guarantee Future Results. There are very few people that are equipped financially and psychologically to handle the ups and downs of gambling on a daily basis. If you're not a professional, every instinct you have will attempt and probably will sabotage your success. Human nature runs completely contrary to being successful at gambling. These bets are posted as a way to help myself in order to stay disciplined, always hold yourself accountable if you end up following. Proper Bankroll Management can highly decrease the risk of heavy losses!
---