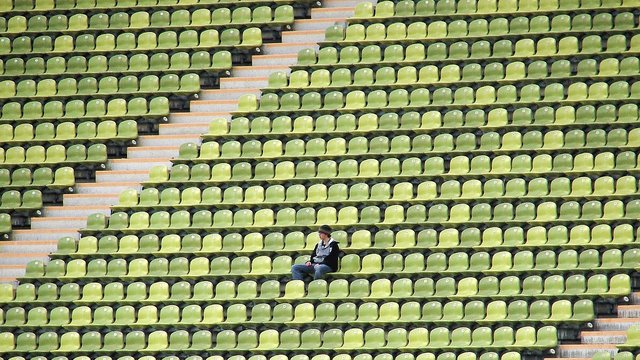 These are previews from the Belgian Cup with all the latest on team news, player form, injuries along with my personal betting angles, ...

Antwerp was the first team to qualify for the next round in a classic cup match that saw 6 goals and penalties. I always look over bets at high odds for these kinds of matches as the risk-reward ratio is often favorable. 6 Matches today...
---
Kortrijk vs Eupen

In the 1/16th finals, there were some rotations for Kv Kortrijk and heavy rotations for Eupen. Right now both teams are in a similar spot in the league just above the danger zone. Kortrijk has been in a very bad streak and not much more is needed for their coach to get into heavy fire. Eupen has improved and is playing better but lost their last 3 matches with the smallest difference. I do see the home team more like a cup team and assume they will put it a bit higher on their priority list. It's one of those matches were none of the teams likely are looking forward to playing extra time with a more important weekend match in the league. I will be waiting for the line-up and early match picture. As always, having Kortrijk play toward their own fans is something to look out for. The bet I'm looking at right now is Kortrijk -0.5 @ 2.30 if it gets there live. I do expect a match where both will just go for the win and would not be surprised to see goals. Kortrijk is an over team in the league while Eupen has far more goals in their away matches. No Pre-Game Bets
---
Standard vs Rebecquoise

Rebecq is an amateur team who eliminated Cercle Brugge in the last round. Qualification is the only thing that counts for Standard coach and he won't field a full B-squad. Gavory and Bastien won't play while Lestienne and Oulare have a light injury. not much to do with matches like this pre-game as no Asian handicap is offered on 1.02 pre-game odds and an Over 5.5 total line. No Pre-Game Bets
---
Union vs Westerlo

I had Westerlo marked as 'oppose' and 'Over' after last cup match which they surprisingly won 3-4 against Waasland after being behind 3-1 at HT. Westerlo Coach Bob Peeters doesn't take the cup serious and rotated his team. They started their match way too cautious being behind 3-1 at HT after which he said to just play freely and go forward which resulted in a 3-4 comeback. Based on the line-ups listed in the newspaper for this match compared to those of last weekend, Union will field their best squad while Westerlo is resting their goalkeeper Van Langendonk, Van Den Bogaert, Keita, Bruls and Vetokele. I took small bets on Union -0.5 @ 1.88 and Over 2.5 @ 1.960 with an eye to maybe take more live.
---
Zulte-Waregem vs Sint-Truiden

Zulte-Waregem for as far as I remember didn't rotate all that much in the last round of the cup and coach Dury generally takes it seriously. The players however in that match looked rather uninterested. Both central defenders Deschacht and Baudry got injured last week and Bansen will get his chance as Goalkeeper. Berahino is also still injured. Stvv is one of the worst teams in the league but still managed to take a win away against Racing Genk last weekend making them still dangerous to blindly oppose as they tend to squeeze out results like this. My lean is still on the home team as important Stvv striker Boli likely will be on the bench. I need some strong confirmation first though to get in on the 1.877 odds.
---
Oostende vs Club Brugge

The story of Club Brugge this season is that they are head and shoulders above the opposition but systematically fail to cover their handicap lines which was again the case this weekend. From what it looks like, Club Brugge coach Clement will field a strong team tonight with the exception that 2nd Goalkeeper Horvath might play instead of Mignolet. Oostende is quite bad as a team but played better in the last 2 matches since Palaversa got back in the team. A lot of facts that Club Brugge has been very solid defensively is due to Mignolet and this might be the first match since long without him. My main bet is Oostende vs Club Brugger Over 3 @ 1.970. (I would take extra in BTC but 1.901 at Nitrogensports is the bets what's available and there is no need for me to force any action and take that much lower compared to Sportmarket Pro. I did get the 1.970 odds also matched on Copytip). Club Brugge on any given day can cover this handicap by themselves while they might be much more vulnerable in defense in case Mignolet doesn't play. Oostende so far scored 14 goals in 9 matches at home. Last round, Oostende coach made 9 substitutions to his team. I'm liking this over bet regardless the line-ups and expect a real cup match tonight. I also took some beer money on Both To Score & Club Brugge to win @ 2.750
---
Charleroi vs AA Gent
Charleroi each year shouts off the rooftops how they are making a priority out of the cup while they never really get anywhere. AA Gent, on the other hand, has reached an impressive 15 consecutive Quarter Finals in the cup! Both these teams are in a good form, but I do rate AA Gent quite a bit higher. The matchup will be quite interesting as AA Gent is a team that wants to move forward playing on the half of their opponents while Charleroi likes to lay back and strike on the counters. Charleroi generally is better on the road because opponents usually make the play there. Both are expected to play their A-Squad and take the match seriously. I'm really tempted to take AA Gent on the -0.25 but I force myself to wait it out. I did take a small-medium bet on Charleroi vs AA Gent Over 2.75 @ 1.960 as in the end it is a cup match and both are very much capable of making goals and see Charleroi away matches more as a reference for this match.
---
Late info might change my view on what is written in these previews. I will cover these matches live in our SBC Discord Channel. The Bookmakers that I am personally using and currently am willing to recommend are Sportmarket Pro, Nitrogensports, Sportsbet.io. Bigger bets will te shared and tracked on Twitter and can also be followed directly on copytip. Using my links when signing up helps to continue making these previews, Thanks!
---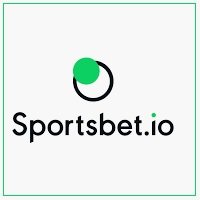 Sportsbet.io is the bookmaker that I am currently using most to take bets in BTC. They offer a very similar experience and odds compared to the Asian bookies which I have been using for many many years now.
---
November BTC Bets
| Date | Bet | mBTC | Odds | Result | Betslip |
| --- | --- | --- | --- | --- | --- |
| 30/11/2019 | Zulte-Waregem -0.25 | 10 | 1.820 | +8.20 | Sporstbet |
| 05/11/2019 | Liverpool 1H -1 | 10 | 1.720 | -10 | Sporstbet |
---
Results History
---
IMPORTANT !
Past results don't guarantee Future Results. There are very few people that are equipped financially and psychologically to handle the ups and downs of gambling on a daily basis. If you're not a professional, every instinct you have will attempt and probably will sabotage your success. Human nature runs completely contrary to being successful at gambling. These bets are posted as a way to help myself in order to stay disciplined, always hold yourself accountable if you end up following. Proper Bankroll Management can highly decrease the risk of heavy losses!
---