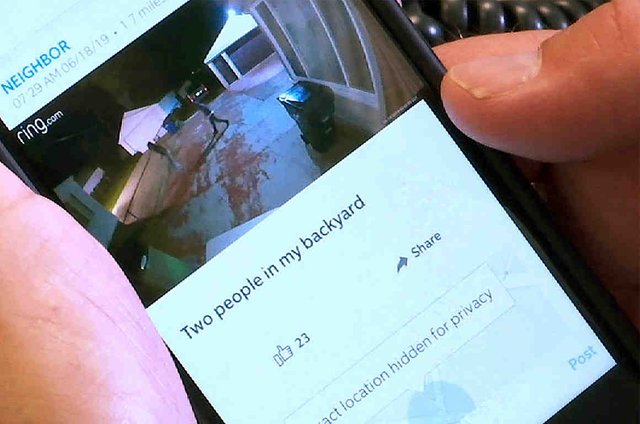 Ring doorbell cameras have been installed in millions of homes and these home-security devices have helped to essentially further normalize surveillance today in our communities.
While there might be some privacy concerns about the broad surveillance network that they help to create, there is a lot of good that they've helped achieve too.
In numerous circumstances, these Ring doorbell cameras have been used to help police identify criminals and solve various crimes.
In situations where people were being attacked or felt threatened, they've run toward neighboring homes and had Ring doorbell cameras on those homes capture the events.
In Las Vegas, a doorbell camera caught a woman running from a man on NY eve who was later seen attacking her and dragging her away.
The man in the video footage was later arrested for domestic battery charges and kidnapping. He has since claimed that alcohol was a major factor in influencing his behavior that night. Would he have been caught if there had been no footage?
In a separate incident, another doorbell camera helped capture footage of a man assaulting his ex girlfriend one night. The homeowner turned the footage over to police and they eventually were able to provide aid to the injured female. The alleged attacker in that footage was arrested and booked on suspicion of attempted murder, false imprisonment, and kidnapping.
In another crime involving the death of one Mississippi teen, a doorbell camera again helped to capture footage that led to the arrest of 5 people so far that might have been involved in her murder. The teen, Madison Harris, was found shot to death inside her home.
They had a Ring camera at their home that allegedly captured multiple people breaking in, which was an attempted robbery gone wrong.
Police are able to request video footage that might help with their ongoing investigations. Overall, they say their partnership is about community safety through this unofficial surveillance network.
But for privacy advocates there is the concern about the 24/7 surveillance in areas where someone might expect a certain amount of privacy. Not every neighbor is going to be pleased about being filmed regularly.
In the case of veteran Derek Gray from Texas, he said that using the Ring camera helped him to cope with his PTSD. It contributed to him feeling safer inside his home. It helped him to finally get some good sleep at night. But his apartment complex had a problem with it and they told him that he needed to give it up.
He was arrested for allegedly making threats shortly after the problem with his doorbell camera came up. That came when he was forced to face the removal of the camera, that he believed was helping him to feel safer and more at peace in his home.
It is alleged that residents in the area complained about safety as a reason for wanting it taken down. People felt it was disturbing their rights in the apartment community. Those charges against him were later dropped months after the incident took place. The reason? Lack of proof. For Gray who is a disabled veteran, the doorbell camera helps put him at ease and gives him a sense of calm while residing in his home. But not everyone in the communal living space was ready to agree to its use.
He has since moved to a different apartment community that allows Ring doorbell cameras.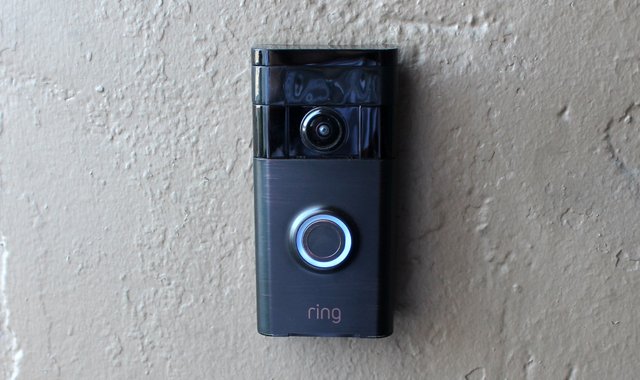 There are valid concerns about privacy rights associated with the growing use of these cameras. And there are various instances where Ring camera systems have been hacked and families in the United States have reported being subject to
ransom demands
, and more.
While there are arguably valid risks to consider with the increased adoption of doorbell cameras, it's clear that these cameras have helped to achieve a great amount of good.
They have been helping to solve crimes and save people's lives.
From helping to catch kidnappings, porch pirates, robberies, and more, with every new story that goes viral about these cameras helping to solve crimes and keep people safe it's only going to further boost incentive for more to make a purchase.
Though, it might be fair to say that in some jurisdictions the cameras aren't having much of an impact just yet on helping police to solve crimes. There are also still questions about how long the footage gets stored for or who it gets shared with. The police might even be able to access that footage without a warrant which most camera users might not know.