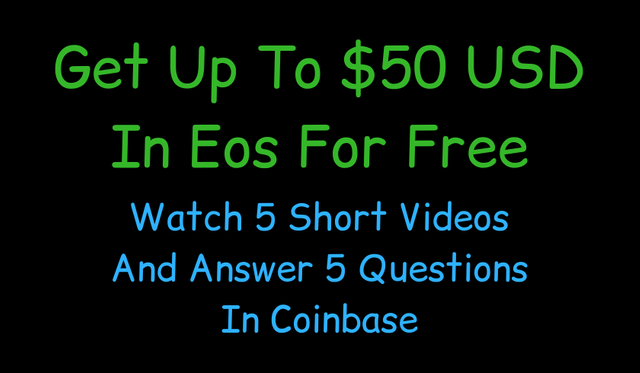 So I just wanted to share this opportunity.
You can now get up to $50 USD in Eos from Coinbase, follow my invite link.
You get the first $10 by watching 5 short videos and correctly answering 5 questions, 1 for each video, which means $2 per video and question.
After that you can earn $10 for each person you invite and also completes these steps, and you can invite up to 4 people.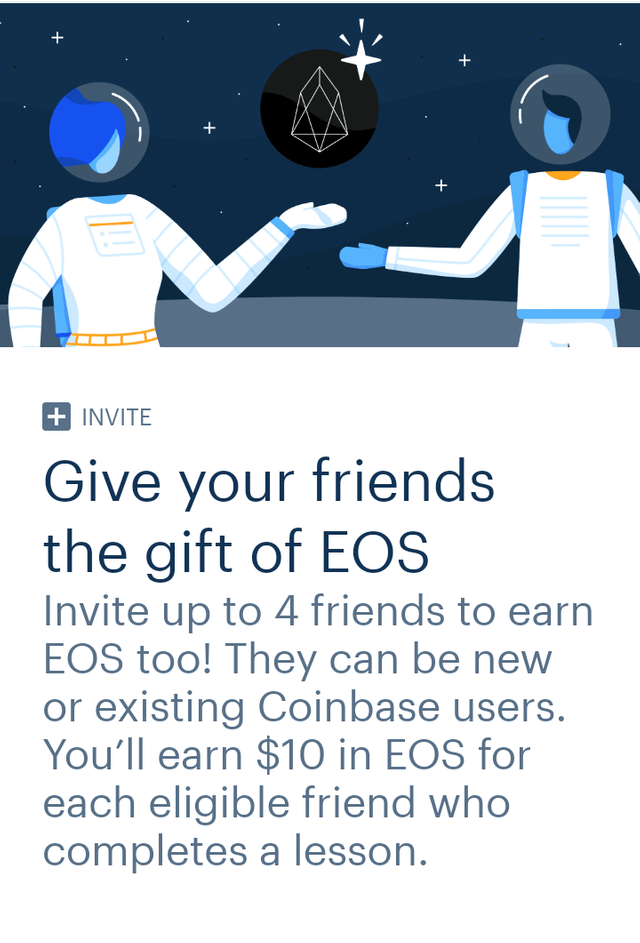 So in total this means you can get up to $50 in Eos by completing all these steps.
Enjoy!
Sincerely,
Erik Gustafsson
Do your own research before investing.
Posted using Partiko Android