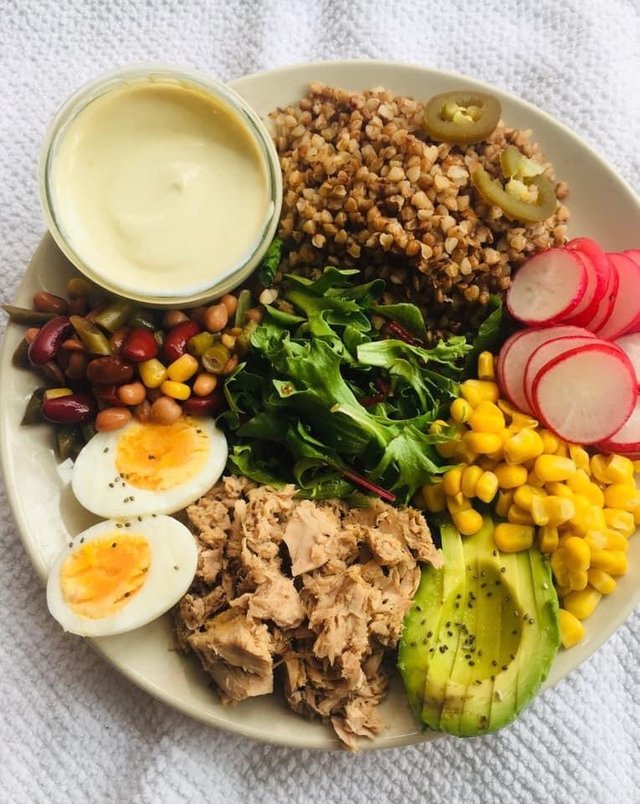 1.Choose your main protein source,example:
120 canned tuna in water
egg
2.Choose your carbs, example:
100g cooked buckwheat
100g canned beans
3.Choose your healthy fats:
1 boiled egg
80g avocado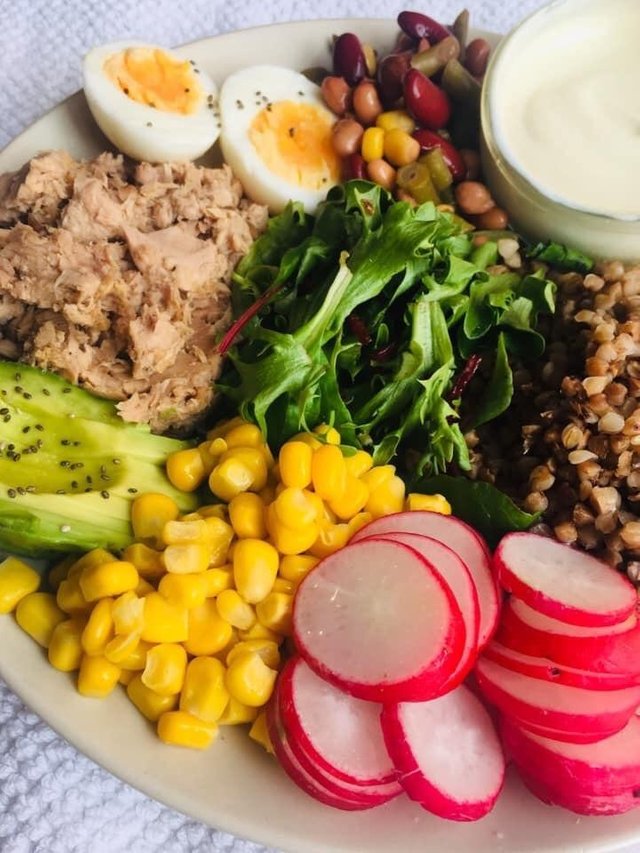 4.Add extra fiber and vitamins
about 150g veg
5.My quick dressing recipe ( provides extra protein and fats)
2 tbsp Natural yogurt
1 tsp Dijon mustard
pinch of salt
small garlic clove, minced
1/3 tsp onion powder
Do you have a picture of your meal today? would you like to share in comments?
............Polish translation..........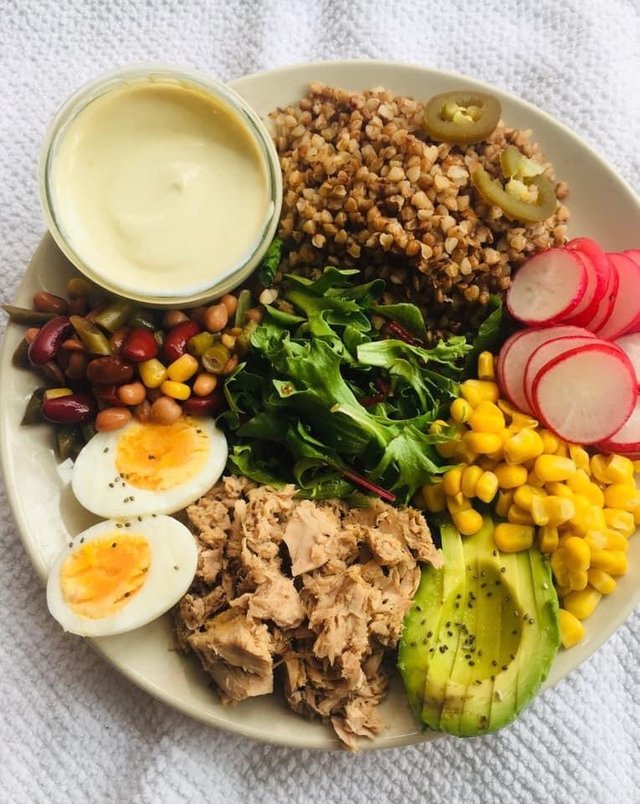 1.Wybierz swoje główne źródło białka, przykład:
120 tuńczyka w puszce, w wodzie
jajko
2.Wybierz węglowodany, przykład:
100g gotowanej kaszy
100g fasoli w puszce
3.Wybierz swoje zdrowe tłuszcze:
1 jajko na twardo
80g awokado
4.Dodaj wiecej blonnika i witamin z warzyw
około 150g warzyw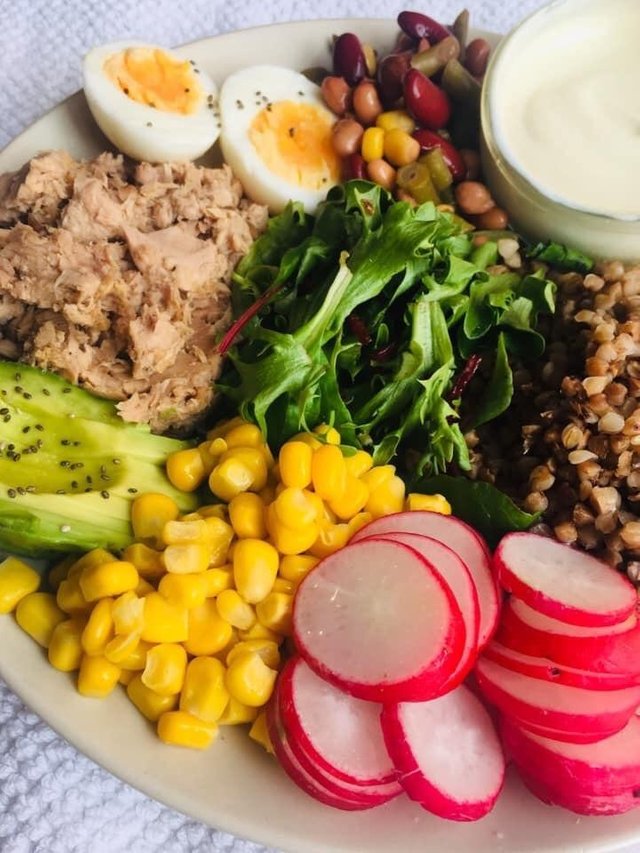 Mój przepis na szybki sos do salatki (dostarcza dodatkowe białko i tłuszcze)
2 łyżki jogurtu naturalnego
1 łyżeczka musztardy Dijon
szczypta soli
mały ząbek czosnku, posiekany
1/3 łyżeczki proszku cebuli w proszku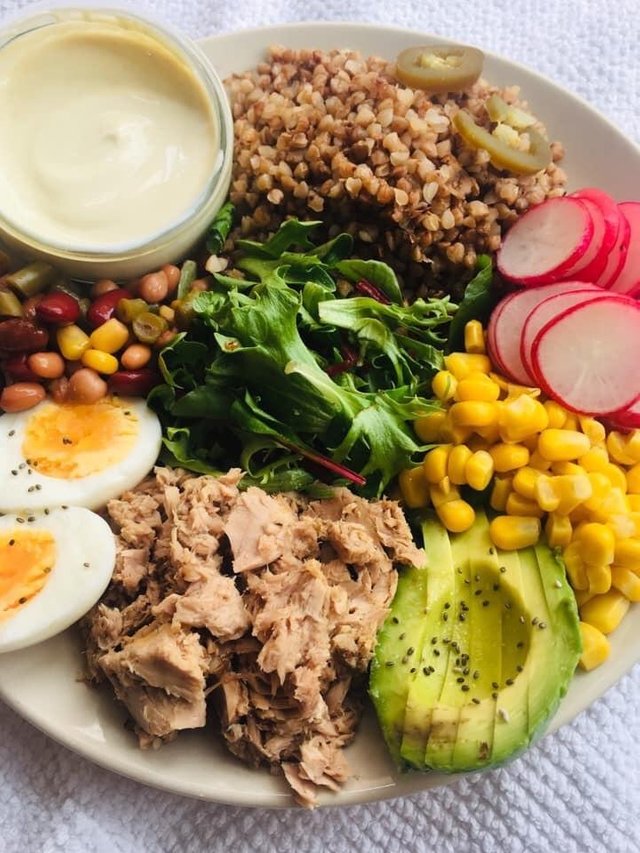 I gotowe😉👍