@penguinpablo has added community creations to his daily statistics and it reveals quite a wave of community creations: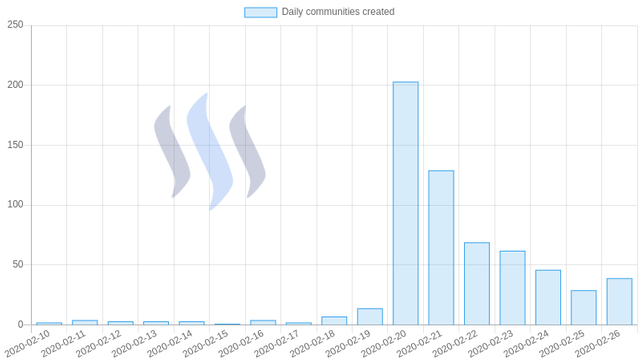 There should be about 500 communities already. At that seems a bit much.
Don't get me wrong: communities are the best thing that happened to Steem since block zero.
However that many community creations in such a short time suggest a lot of half backed, half thought out communities are created.
I have seen this on Minds and GAB as well when communities where added. Both networks now have hundreds of dead communities.
And indeed a lot of communities Steem don't even have an avatar and subscriptions in the single digits. And also quite a few duplications.
I think @steem could have made community creations a little more expensive, like the creations of tribes, to make people think before creating Yet-Another-Kitten-Community instead of coining an exiting kitten community..
While I normally say that quality comes with quantity for communities that's not necessarily the case. Especially when there is no adequate search function to find the a high quality community within a sea of dead at arrival communities.
Mind you, the search functions on Steem has always been abysmal.
---