The other day I received my second postcard from my social experiment. This one is from @melinda010100 from Wisconsin in USA. Melinda is the host of the #ShadowPhoto Contest which in my opinion is the most creative, challenging and fun contest on Steemit. If you're not aware of it (where have you been???!!) please do go check out her blog and the tag.
This time I decided to check out where Wisconsin is because last time I made a mega embarassing mistake with @dfinney's home town Seattle. I guessed it was somewhere north of New York on the east, but in fact it's on the north west of USA! Turns out Wisconsin is on the east side of the country, but it's described as a mid western state, not sure why.
Now back to the postcard. This is a lovely postcard of the Great Balloon Launch.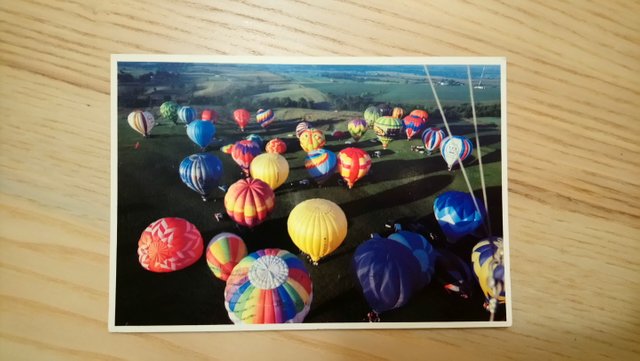 The colourful balloons reminds me of a similar event we have back home in England. Near my home town, we have the Bristol Balloon Fiesta which is the largest in Europe. In Taiwan, there is also the Taitung Balloon Festival which I haven't been yet. I'm telling you all this, because it doesn't matter whether it's Europe, Asia or USA, all the best places have a balloon festival!!!
The other other thing I love about this postcard, is something quite subtle. Do you see the balloon shadows, and do you remember I told you that Melinda hosts the #shadowphoto contest?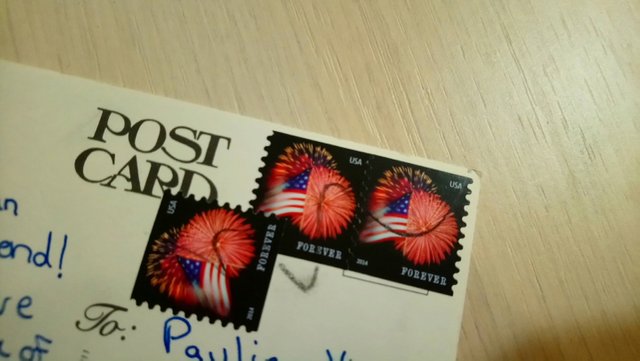 The stamps on the back of the postcard have a US flag in front of some fireworks. I think it might represent some event in 2014 as that's printed on the stamps. What wasn't on the stamp, is the $ value. I noticed it was the same on the stamps on @dfinney's postcard as well. I wonder if there are a lot of countries that don't print the value on their stamps. I know UK and Taiwan does.
Thank you @melinda010100 for taking part in my social experiment, and sending me such a beautiful postcard. It brings back lovely memories of my home town. I have set 10% of this post payout as beneficiary to you as a little thank you.
---
WOULD YOU LIKE A POSTCARD FROM TAIWAN?
Since my last post, I have sent out three more postcards. One is to US. I'm not sure if I should reveal his identity as he keeps his details quite personal. So I am especially grateful that he has placed his trust in me by allowing me to send him a postcard. Thank you friend.
The other two Steemians are @helgalubevi in Thailand and @johnarvee12 from the Philippines. I have to do a little race with these two postcards. I will be in Thailand for the SteemFest next week and hopefully will meet @helgalubevi in two weeks time. Let's see if I or the post card gets to her first. @johnarvee12 is actually coming to Taiwan for holiday in two weeks time, hopefully he gets my postcard before he flies out.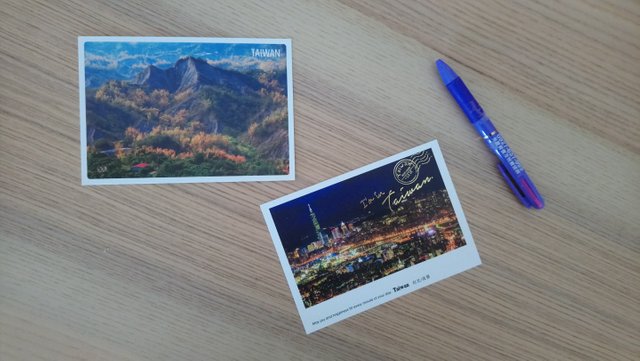 So far I have sent out postcards to 10 Steemians in 8 different countries. I'd love to expand the global reach. If you would like to join my social experiment, and trust me enough to let me send you a post card, please drop me a message on Discord livinguktaiwan#6787 with your address. Details of my social experiment can be found here. I hope to hear from you!