Do you know the big BaaS players?
A new "analyst report" reveals that the biggest players for blockchain as a service offerings are well-known but I really doubt there capabilities in the blockchain field. So the huge ones are the usual IT services companies incl. Microsoft, SAP, Deloitte, Accenture, Oracle, AWS, Cognizant, Infosys, PwC, Baidu, Huawei, HPE, IBM, Capgemini, NTT Data, TCS , Mphasis, Wipro, Waves Platform, KPMG, Ey, Stratis, Consensys, L&T Infotech.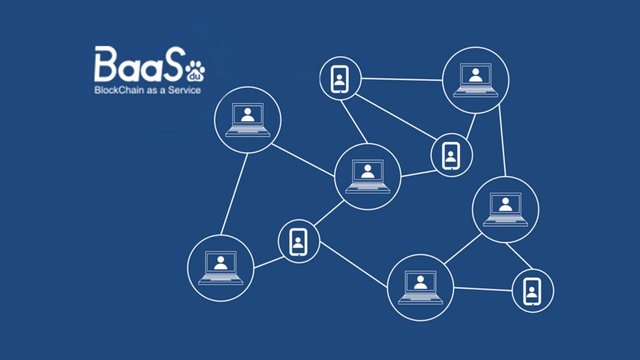 WAVES the only real blockchain player!
At least one of the "newer" real blockchain companies are mentioned interestingly with the company I actually handled the global PR campaign - co-incidence?
The research house claims that the global Blockchain as a Service (BaaS) Market to grow at a CAGR of +13% during the period 2019-2026 and thy actually equal the blockchain amrket with cloud and database solutions - or am I wrong?
Blockchain as a Service (BaaS) is an offering that enables clients to use cloud-based answers for construct, host and utilize their very own blockchain apsplications, shrewd contracts and capacities on the blockchain while the cloud-based specialist co-op deals with all the essential errands and exercises to keep the framework nimble and operational. It is a fascinating improvement in the blockchain biological system that is in a roundabout way supporting the blockchain appropriation crosswise over organizations. It depends on, and works like, the idea of Blockchain as a Service (BaaS) Market.
If anyone has enough liquid Steem you might buy a copy of the full report by Market Report Gazette - read the entire article here: https://www.marketreportgazette.com/2019/07/blockchain-as-a-service-baas-market-trends-share-industry-size-top-key-players-microsoft-sap-deloitte-accenture-oracle-aws-cognizant-infosys/