It was really busy this evening when I got down there at 5pm. Many people had brought their kids who were doing the fitness circuit with their parents, playing on the swings, kicking a football about or playing badminton.
I also took a friend's 7 year old boy with me as he loves just running around the track and leaves this old fella behind but it's completely safe for kids as their are many staff on hand supervising and watching for people having a crafty fag for which there is a 5000baht fine!
Also got in a game of footy with some kids and their Dad so all in all, a great couple of hours! Busy day tomorrow so we will see if I can get down later on.
Goodnight :-)
@nathen007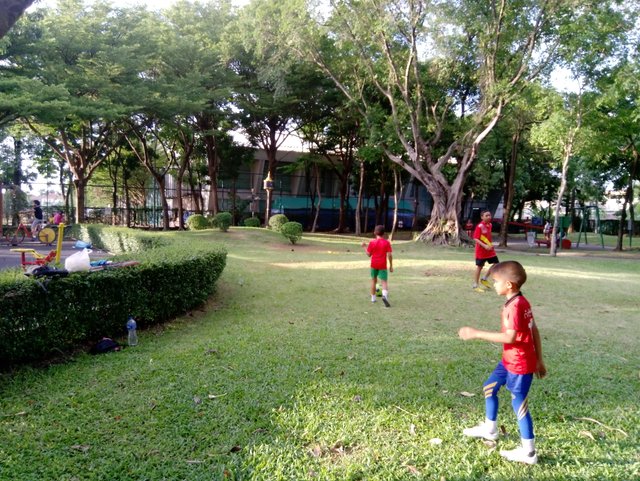 6545

Football, Jogging, Walking