Photoshop mostly
At first it wasn't even meant to be Henry.
I just took a piece of charcoal and draw this ugly face you can see at the beginning of gif.
Then I thought :
What it could be, besides it always could be Hellboy... Rollins! Yeah, Henry Rollins has this pitbull-like snout.
There will be almost no painting required!
I was wrong
It took me 1,5 h in Photoshop.
But I'm quite happy with it.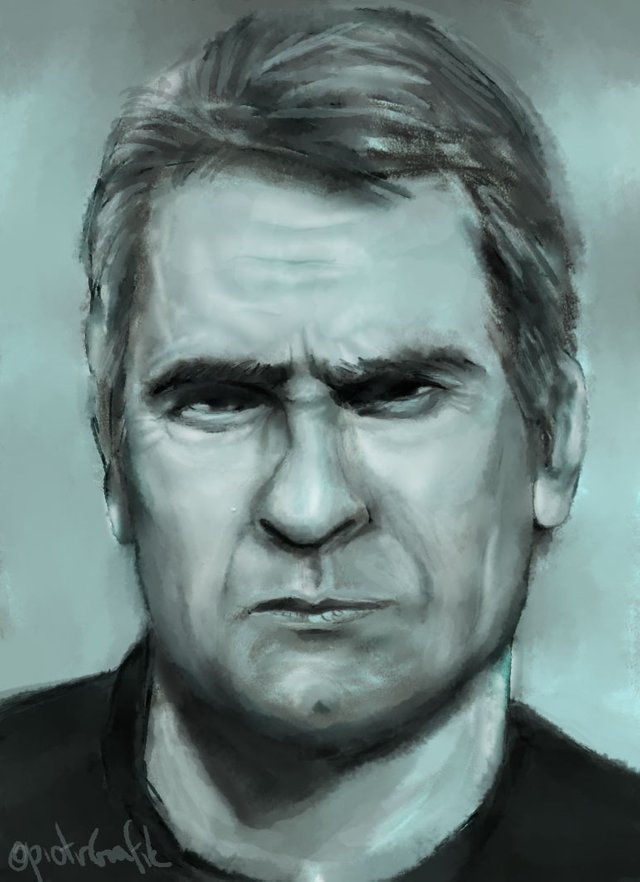 stages :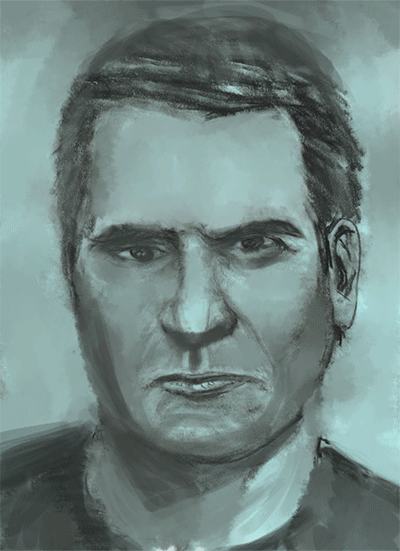 Reference photo: