Growing up, I always thought I would have two children. Having two kids was a part of the American dream narrative that I remember from the 1980s. My wife did not get that memo. She always dreamed of having four kids.
Since we are so good at math, we took my "two" plus her "four" and ended up with six. That's right! Six kiddos. I am the husband and father of one of those families - A BIG FAMILY!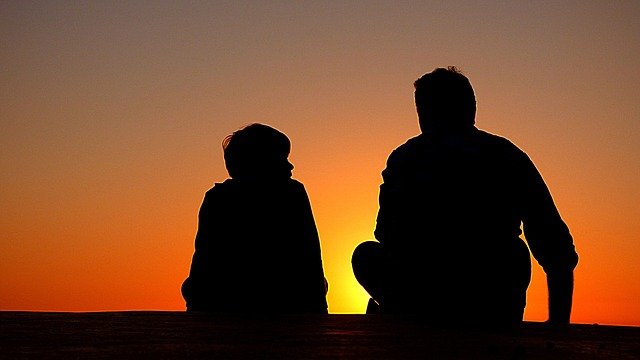 image source
My Kiddos
Being a father is one of the joys of my life. I am honored to be called Daddy. And at the same time, I feel the weight of extreme responsibility. Equipping and encouraging your family is a labor of love that requires time, effort, and energy.
Daughter #1 provide my wife and me with the first taste of parenthood. We were both excited and scared. She is growing up so fast. Already, she is a strong leader and a responsible young lady.
Daughter #2 came out mad at the world. After 9 months of dealing with acid reflux, she finally found her happy place. We loved her both in good times and bad. She is an artist at heart. She creates with her hands.
Daughter #3 is my mini-me. Our faces are the same round shape, and we walk with the same heavy step. She exudes joy and wants others to be happy.
Daughter #4 came out with curly hair, just like her mamma. Of all my girls, she embodies "princess" the most. She is carefree and takes in the world at her own pace. She walks to the beat of the drum in her heart.
Daughter #5 came out with red hair, and there is a streak of fire in her. Her spirit is larger than her body. All her passion and fire make it challenging to find her way and place in the world. She is sharp as a tack, but only on her terms.
And then our son showed up on the scene. He was unexpected but wanted. He was our "surprise." He plays with bats, balls, and dolls but his movements and interactions with others are driven by testosterone. He is rough, both with his love and his play. He is a physical force.
"You Finally Had A Son"
People say the craziest things. I have noticed this most in my life anytime my wife has been pregnant and especially after we had our third child. It is as if people are so excited (or dumbfounded) that they forget to filter their words and thoughts. Now don't get me wrong. I don't mind authentic questions and inquisitive comments. Questions and curiosity are a part of my MO. But there is a difference between being inquisitive and being rude.
I own our decision of having a larger family and looking back I cannot imagine my life being any other way. My concern is that sometimes peoples' comment extends past the reach of my ears and are heard by my kiddos. I hurt when my kids hurt, and sometimes words hurt them. Even though I might try, I can not stop all of the hurt.
The "you finally you had a son" comments sting in an interesting way.
Do I love my son? Definitely!
Do I love my daughters less now that I have a son? Absolutely not!
What do my daughters think when they hear people asking this question? I hope they know my love and don't let the words of others hurt their hearts.
Are We Complete?
Having children was never about trying to achieve completeness. I always thought I would be married and have children, and but it is unfair to place the burden of me achieving "completeness" on other people. Adding more people into our family has never been an issue of filling a void, it has always been a privilege of sharing an abundance of love.
My wife and I felt complete as a family when we were newly married. We felt complete as a small family when our first daughter arrived. We complete as more and more blessings filled our home. And we feel complete now with five daughters and one son. There has never been a void during one step of the journey.
I want all of my kiddos to look back and say "Daddy loved me because I am his child." I want my daughters and my son to know they are loved - without conditions. I want each of them to find joy in how they are uniquely and wonderfully made. I want them to find joy as our crazy tribe walks this journey together.
Final Thoughts
Being comfortable in your own skin is hard when the world is constantly bombarding you with false accusations and discouragement. As I put on my Daddy hat, I am reminded that my wife and I walk this journey with our kids today so that they can walk their divinely appointed paths tomorrow. It is with great joy I walk alongside them. I accept the role of encourager and equipper.
I love that they call me Daddy!
Thanks for stopping by,
@SumatraNate