You ever had that moment when you work hard at something, but weren't sure why?
Yea, you have.
The perfect example is networking.
When I first got into the work force, my managers told me about the importance of networking.
Said it was something that I should invest in if I wanted to get ahead.
So I would go to a bunch of networking events & talk.
At first, it seemed all fine.
But after attending a few networking events, I realized I hated it.
All the fake smiles, small talk & convos about stuff that I didn't care about.
I didn't like it at all.
Felt painful to be honest.
Eventually, I would skip out on networking events & just head home after work.
I felt like my time was much better spent that way.
A few years went by & I realize why I hated networking.
It was because I had no clue why I was doing it.
I mean sure, I heard the term 'you'll get ahead.'
But to be frank, I wasn't too sure what that meant at the time.
I was working without intent.
When you are working without intent, the smallest roadblocks will seem like massive hurdles.
But on the contrary, with intent, the massive hurdles will seem like small roadblocks.
'Well, how do I work with intent?'
Honest truth?
Working with intent is earned.
You'll never fully work with intent when you are beginning something.
I mean you will in the first phase, when you're filed with emotion.
But after a while of taking Ls, you will want to quit.
(Picture the people who make new years resolutions in the beginning of the year & quit due to the pain of working out/dieting).
Same scenario with networking.
I was filled with enthusiasm to 'get ahead' in the beginning of my journey.
But after a handful of boring convos, I wanted to quit.
Persevering thru this phase will dictate whether you work with intent or not.
You see, the painful phase will help you decide whether you want it or not.
But you need to go PAST the painful phase to make that conclusion.
All too often, we quit during the pain.
But when you go past the painful phase, the conscious act will become a subconscious one.
You will also have seen exactly what not to do to build a refined focus on what to do.
At that stage, you will be working with intent.
You'll notice this very messy act is now crystal clear.
Before you used to do a bunch of stuff. But now you focus on 3 things that really matter.
But more importantly, you have discovered your why in the process.
'Is finding the intent always painful? Can it be painless?'
Sure.
By getting a mentor or learning from others mistakes (this is why I say listening is so important).
I had a friend who had gotten addicted to social media a few years back.
And when I had gotten into social media, he warned me about his pitfall.
So I learned & now my intent on social media is to either network, learn or produce. Not bullshit around.
I didn't make the same mistake as him because he taught me the intent.
Intent is huge for communication as well.
You can just tell when someone has it.
The ones who don't have intent talk in circles or say something in a cowardly fashion.
Every leader out there has intent behind their words.
You don't need to agree with their opinions, but you can feel the energy behind their voice.
Without it, you put an invisible ceiling over yourself.
If you are someone who talks with hesitancy or without confidence in your voice, then your issue can be fixed.
It just comes down to a few practical exercises & consistency.
Let's give you a competitive advantage & allow your voice to finally be heard.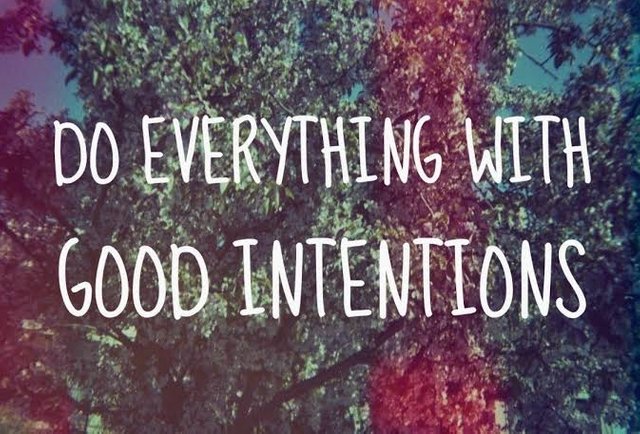 Image source
I need 10 full bitcoins for my early retirement
Kindly any crypto-assets amount is acceptable on this wallet address:
Bitcoin:
13Wd76owbRKRbbhUNMxJGKN5XwfoPGamgE
Bitcoin Cash: bitcoincash:qzn0yc2txn48pv8y2ccvqugnkuauwlzexgukgsadev
Doge:
9yQ7gAMP22hAXfh6MWSJzMgEFQphHeF4UT
Litecoin:
39FYu2Kw75TE4YjBQxwvj36Syu7xxsTMSa
Dash:
XhzSgYNTe5D6oiS5hKLwuhx87ANezhfYqG

You can earn daily revenue in form of STEEM &SBD by delegating your 100 Steem Power here: http://bit.ly/freesteempower
♨️♨️♨️

♨️♨️♨️
Buy & Sell Bitcoins
With an additional advantage 🔺🔺🔺
of 40% AFFILIATE COMMISSION of any amount of Bitcoins purchased on every new sign up account you refer.
The best and fastest crypto-assets exchanger:

2019 Best Online Money Making Sites
Earn $10-$20 free crypto on a daily basis using my referral links too:
Step 1:
First you need to register at coinpot.co
Registration is completed after verifying your email address. ☑️☑️☑️
Step 2:
Register the same email you used on coinpot.co on the faucets below & make sure to verify for each and every registration (key factor) 🗝️🗝️🗝️
⬇️⬇️⬇️
Bitcoin (BTC)
http://bit.ly/bonusbitcoin212 (with an additional advantage of 5% bonus of the amount of bitcoins you claim on a daily basis)
DogeCoin (Doge)
Bitcoin Cash (BCH)
Dash Coin (DASH)
Litecoin (LTC)
Cardano (ADA CDN)

2019 Best & Highest Paying P.T.C sites
http://bit.ly/cointply **(with an additional advantage of 5% compounded daily interests on your account balance)

LEGIT & BEST FAUCET OF ALL TIME
(running since 2013)
Win A Lamborghini and $200 worth if Bitcoin on a daily basis plus an additional advantage of 4.08% compounded daily interests on your account balance by signing up HERE
Rated: 🌟🌟🌟🌟🌟

Public Service Reminder!!
Persistence + Consistence = Your American Dream
I will be really delighted 😊😊😊 by anyone who uses my links and I will add them to my Steemit network. ♨️♨️♨️
For any link you sign up using my link please post a screenshot of your account on my comments section and I will sponsor you with 1 SBI share💯💯💯

Till Tomorrow.
Mr. Power Up ⚡
Posted using Partiko Android