SPI tokens are worth over 1.1 Steem each, current purchase price is 1.1 Steem (a Bargain!) and the fund is growing all the time! @SPINVEST will be close to 25,000 by the end of the month or before, and earnings should be close to 500 Steem per month at that time. I am going from memory, and doing a little math based on this comment by SPInvest himself:
The reward planned for 50,000 is a 1000 SPI giveaway. lol. Sounds like alot but 50k SP should earn 1k STEEM in a month.
Of course I am "pimping" these tokens, the more we sell, the more we EARN! Get them while they are CHEAP!!!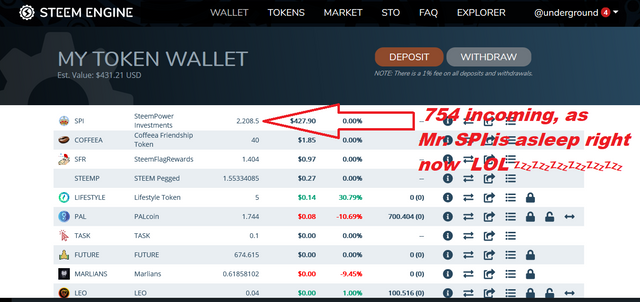 gett'em while they are HOT!!! 😱