Before you share a beer.
Are you aware of how handy it is to have some beer stored?
My granny always said you had to wash your hair with it. It is a great conditioner.
Beer is also good for your skin. Drink it or eat it.
You can cook great meals with it from soup till dessert and they even use it in chocolate.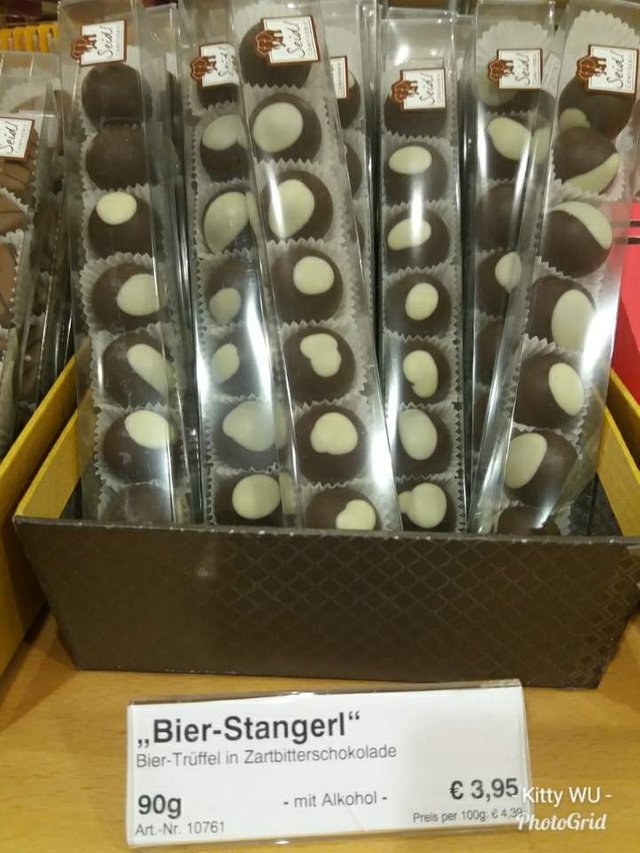 The chocolate factory in Laaber (Germany) does it's best to keep the beer lovers happy too.
For those who still do not like the taste of beer or have to drink less, they offer some other beer. The only thing you need to do is dive into a "bear cave". No need to be afraid (although that white little mechanic bear is kind of scary and ugly) and grab a glass.
It is not said that this beer is healthier as the real one.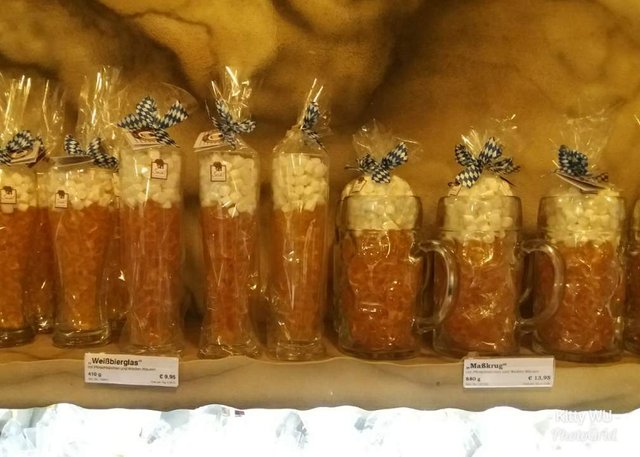 The cave is filled with candies and I am sure I get exactly the same for way less money elsewhere.
This beer is also not the kind I like, so time to leave and go back to the beer tips.
1. Wash your hair with it or... your body.
I wonder how much beer is needed to fill the bathtub.
2. Use it in your recipes.
My cousin and I once made "oliebollen" (kind of donuts) with it for New Year's Eve. I cannot say that was a big success but for making a bread works great (it use it instead of yeast).
Bread and beer always work out fine together (bread in water = beer).
3. Catch snails with it.
Some bowls with a bit beer in your garden or house and they willl hurry over to celebrate.
Wasps and bees are beer lovers too. It makes one think what we have in common with 🐌, bees and wasps.
4. I read you can kill brown spots on your lawn with it.
You can use the leftover in the bottles for it (there are always people who do not drink the whole bottle).
I never tried it out. I had fake grass and now I have weed with grass. Brown spots are fine with me. It means I have to mow less.
5. Use it for your skin.
Beer cleans your skin so drink.
If you have more skin problems as you can drink buy the beer-yeast tablets.
6. Soak in it.
Fill the tub (ask for discount) and soak yourself (shower needed) or soak your feet in it.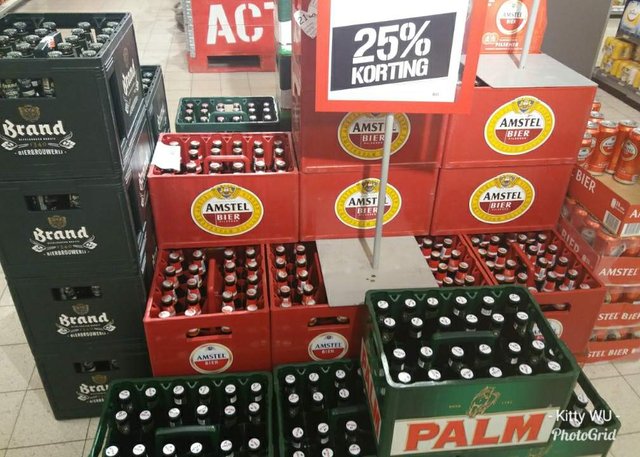 7. Beer can remove dirty (wine) spots.
Out of your carpet so if you still have one. I always learned salt does the trick against red wine. You can give it a try since your carpet is spoiled anyway and next time you let those who spoil on your carpet eat and drink outside. It saves you a lot of trouble.
8. Beer can save your kidneys.
It is diuretic. It makes you pee, can be a great help you get rid of bladder and kidney stones (prefending getting them is better).
Note: it does not heal your liver cirrhosis!
9. Hop can help you to sleep well.
Drinking it in high amounts I would not advice it makes you pee.
There are pillows filled with hope on the market (or make one yourself).
Washing your pillowcases in it might help too.
10. Cook your rice in beer.
No one can deny you are not eating healthy if they see your brown rice.
Happy BeerSaturday!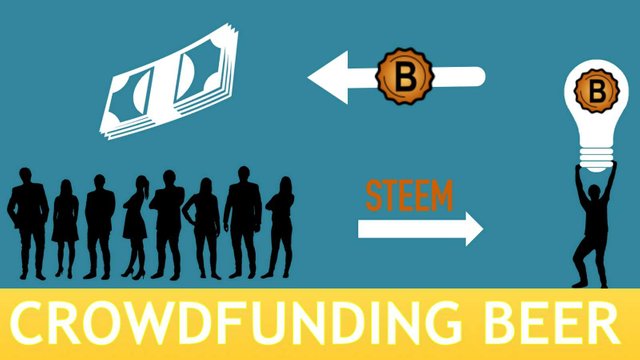 Exchange some Steem for some BEER and support the new development of the next steps of the BEER token.
This is an Invitation to join #ccc for [Guaranteed 👍 Daily Income 💵 and Payout 💸 for Newbies (2.0) 🐟 🐜 🐛 in #ccc 👣 and Follow 👣 the Honor Code 🏅 - the Creed (Conditions and Limits Inside)](https://steemit.com/ccc/@freedomshift/guaranteed-daily-income-and-payout-for-newbies-2-0-in-ccc-and-follow-the-honor-code-the-creed-conditions-and-limits-inside) <br>AND <br>the [latest update](https://steemit.com/ccc/@freedomshift/an-update-v2-1-to-guaranteed-daily-income-and-payout-for-newbies-2-0-in-ccc-and-follow-the-honor-code-the-creed-conditions-and) <<< _please click to read._
Posted using Partiko Android