This freewrite is about @freewritehouse and I used the prompts key and persuasion given by @mariannewest.
I keep it short.
@freewritehouse organizes all kind of contests which you can join.
One of them is Recommend your favorite freewrite.
Each Tuesday you can recommend 1 or more freewrites you like.
How?
Visit the post Recommend your favorite freewrite at @freewritehouse and reply on it with your recommendation.
Recommend at least 1 freewrite in 50 words and include its link. That is it.
There is NO freewritehouse-team searching for a great freewrite.
All those recommendations are written by freewriters. Freewriters who take the time to read and recommend you.
They do not do this because they are bored, have all the time in the world.
If you write or freewrite I assume you read and comment too.
Big chance you read a freewrite you like for a certain reason or that makes you think.
Readers have, just like writers, ideas, opinions and persuasions. Share them and Recommended that freewrite!
Engage and invest in others so they will keep investing in you too!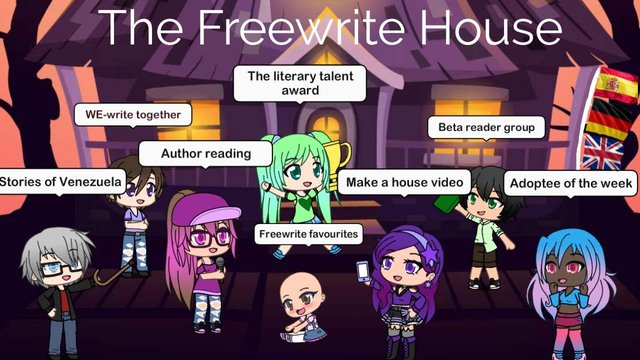 Feel free to use this picture to promote @freewritehouse.
Posted using Partiko Android