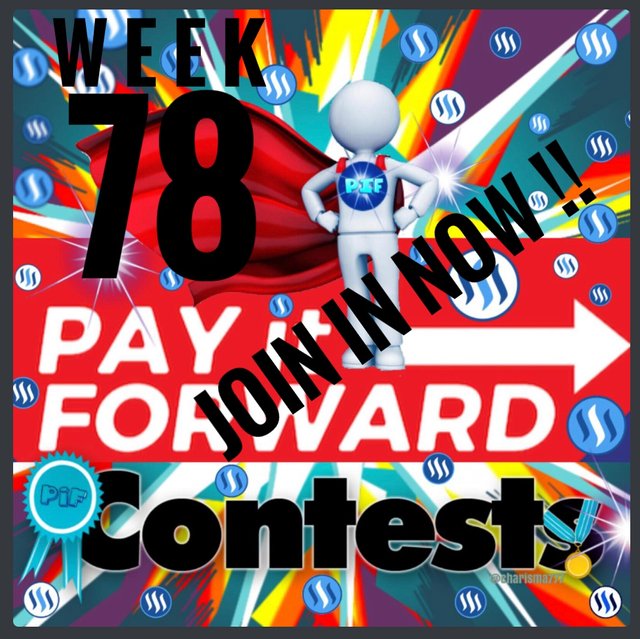 C O N T E S T @pifc here is the blog for week 78
https://steemit.com/payitforward/@pifc/gp3nq-week-77-pay-it-forward-curation-contest
Whenever i can , i join in the @pifc by @thedarkhorse , a great option to get to know new steemers. This week i choose a blog in Spanish and a blog in English.

• 1.
@helengutier2
REP 57
Been on steem since July 2019
https://steemit.com/spanish/@helengutier2/poema-16-diversion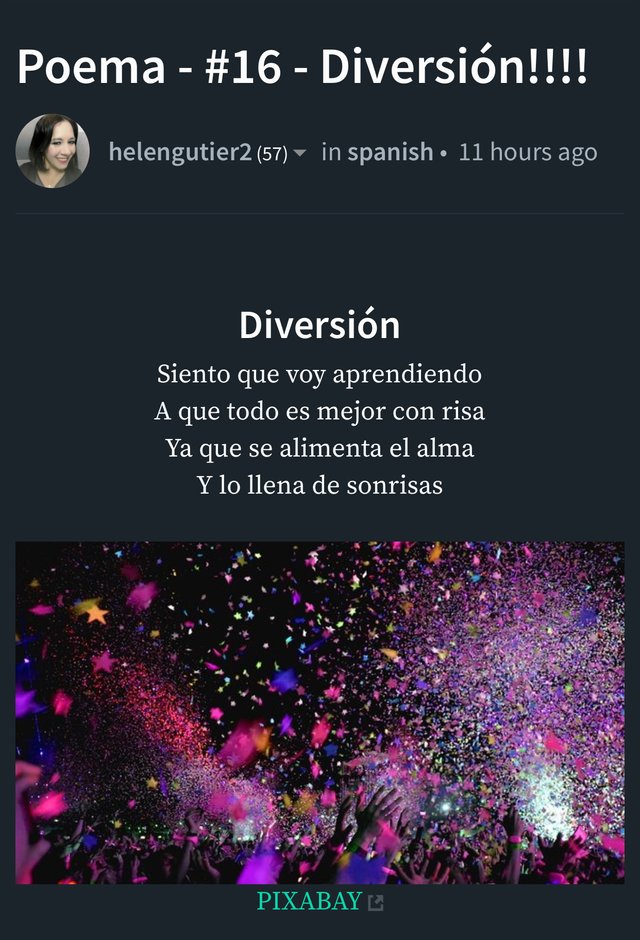 This account is not entirely new but we hadnt met before, maybe due to her occupation ahahahah i hate the dentist! No just kidding. The poem i had to translate but it tells the story about life in general and about love and feeling at home and ease. Helen i hope i undestood right. Its beautiful and i hope all poem lovers Will do too.


• 2.
@vazriel
REP 48
Been with is on steem since november 2018
https://steemit.com/dogsofsteemit/@vazriel/since-your-dog-can-t-speak-in-words-at-least-i-am-here-to-speak-for-them-with-an-important-psa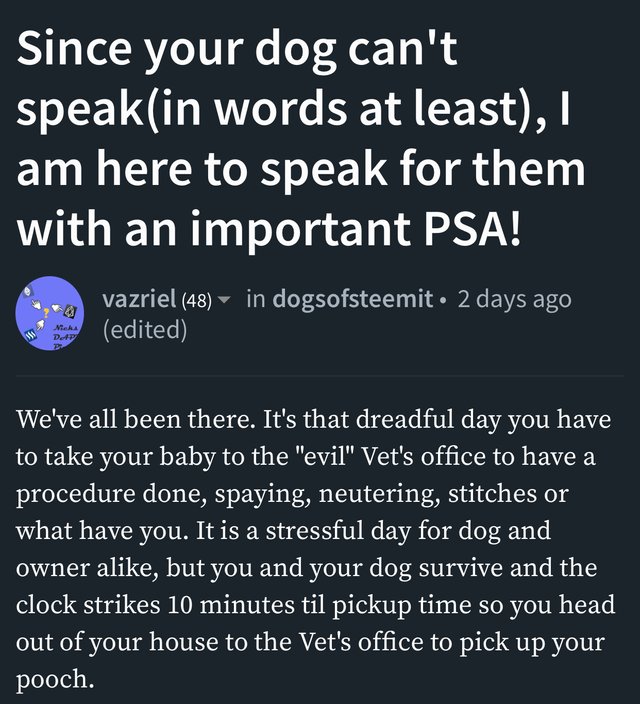 I met Nick this week and after Reading his blog and meeting him we got to talk about his two and mine two furry friends. His love for his to aikos is so big and so are they. He joined us in steemterminal discord and is an great addition. Nick is planning to blog alot more on different topics and we love that. This blog is about the now 2 dogsofsteemit and taking care off them. The plastic collar i had for Charlie too and he was sad when he had to wear it. So i could relate very mich. If you are a #dogsofsteemit fan go read!

This was my entry for the @payitforward contest for week 78, i hope you like the two bloggers, please let them or me know in the comments !

Thank you for stopping by, its highly appreciated, and please let me know your vision on steemit life in general.
Please remember, Focus on Being creative instead of being busy !
"Consistent Actions Create Consistent Results"
"Not everyone is a blogger but everyone has something great to offer"

Lover of Life and L❤️ve in General - @brittandjosie


I fully support witness and developer group @blockbrothers for the Steem blockchain. If you want to support them, they would appreciate your vote here.


They build Steemify, a notification app for your Steemit account for iOS.
Get it Here:



Member off the :
and on Discord @ brittandjosie3488

Sources used : My own private stock collection, Pixabay and Pexels and with others its mentioned in my blog.
I would like to thank You for Reading my blog but Feel free to leave me any feedback.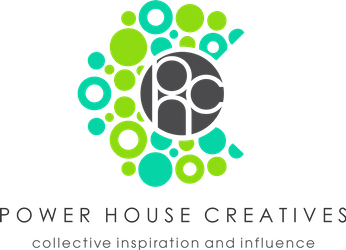 If you want to learn more about either of these projects, please visit: @heyhaveyamet or @steemterminal

#marlians, #neoxian, #creativecoin #palnet
#steemitmamas #powerhousecreatives #mediaofficials