pesostoken website
One reason I'll keep sticking on steem is the fact that innovation and creativity never gets exhausted. Everyday, new stuffs and creations emerge. Steem is full of creative people and this makes the blockchain the envy of all.
It's cool to make a first taste of @Yehey's found steeming. Steeming.com is a social media platform uilt on steem bblockchain which allows every user to be paid for creating and curating content. Accounding to the founders:
It leverages a robust digital points system, called PESOS, that supports real value for digital rewards through market price discovery and liquidity. source.
On steeming website, there are officially NO downvotes and NO Ads. The platform encourages and promote a positive environment. Curators are expected to upvote authors that create quality content in other to have beautiful contents on the trending page of the website.
You can access steeming with your Steem posting key or via Keychain as other SCOT tribes. I just used this for the first time but it seems this platform has been for few weeks back. There is no harm in using keychain or posting key to explore the beauties of the steem blockchain.
I love to explore and it's fun and learning for me. I would love to use this interface in the coming days to see its comparative usage when compared with other interfaces of steem.
The steeming website has a native token known as PESOS exchangeable on steem-engine. The screenshot below shows a few details about the token. More information on PESOS can be gotten here or on the official blog- @pesos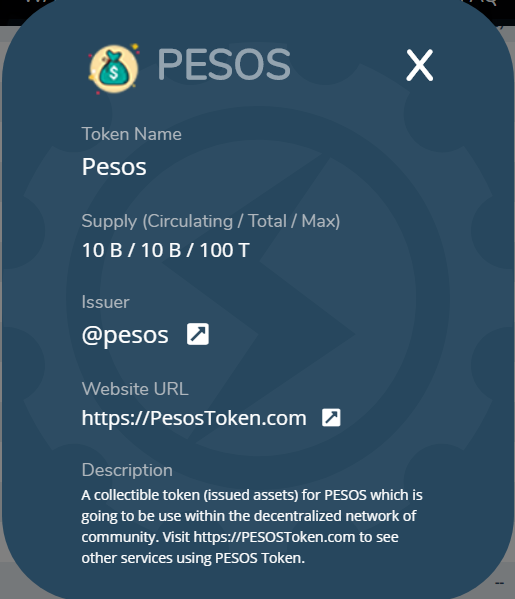 Usecases for PESOS
One thing that drives my acquisition of tokens especially on the steem-engine chain is their utility. Apart from the fact that @Yehey has a good reputation on steem, the creators of PESOS seems to have mapped out how the token would be used. Below are a few use cases for PESOS according to this post.
A collectible token, reward points, tipping, issued assets, digital properly and use to learn cryptocurrency finance.
A decentralized network to issue a digital currency. You control and manage your own token.
Fast transactions confirmation, 3 seconds or less.
Token is not-mineable to save energy. You simply join our community to earn your points or use market exchange to buy or sell a token.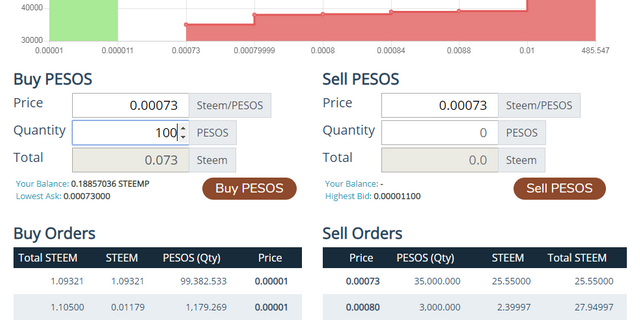 Today I just made a purchase of 100 PESOS tokens to start the journey with them. The outcome in the next 10 days would inform my further investment in the token or not. I am so interested in the steem tokens that have utility outside of steem blockchain. Such tokens would scale in a short while. Below is the proof of purchase of the tokens.


Proof of purchase of PESOS tokens
---
Posted via Steeming.com