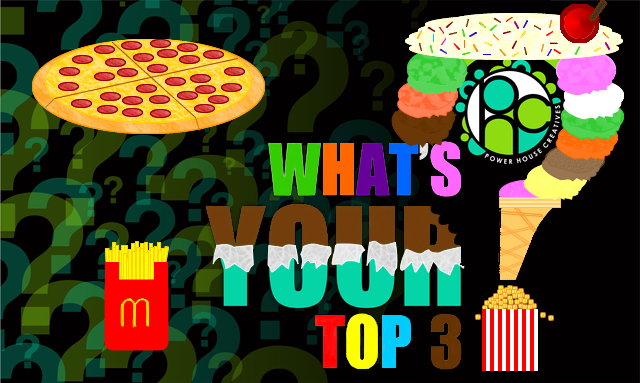 Welcome to a new round Top 3 fans! Last month we tried to scare the pants off of you, but this month you may have to loosen up your belt and grab your fork because we're heading into the kitchen!
As the weather gets colder for many of us and the festive season is not too far behind, who doesn't have some favourite comfort foods to warm your belly or keep with family traditions? Sweet or savory, warm or cold, hearty or light, or just plain ooey and gooey, we all have a few foods that just hit the spot! You know what we're talking about. It's the dish you ask your grandmother to make every time you visit, or the baked treat that brings you right back to your childhood with a bite of pure bliss. Perhaps it is a bowl of something that helps you get through those seasonal colds or the winter blues. Maybe it is the meal you get every time you visit your favourite restaurant. Main dish, side dish, dessert, snack--it's all fair game!
Whatever your top choices are, they should be things that just make you feel good from the inside out Make our tummies growl with anticipation and our mouths drool with your entries. Though we all hail from different parts of the world, the love of food is universal!

The Topic For This Round Is…Comfort Food

How To Enter This Delicious Contest
1 - Create a blog post with your top 3 nominations along with your reasoning behind them.
The #phctop3 tag MUST be the first tag used
2 - Put a link to your blog in the comments section of this blog.
3 - Set your post payout to 50/50. You keep the SP and then transfer the STEEM and/or SBD (whichever is paid out at the time) to @phctop3 with a link to your blog post entry in the transfer memo. This is the minimum entry fee, but you can add as much as you like to it! The more you add, the more you can win.There is no maximum entry fee.
Not sure how to find your post payout? Look in your Steem Wallet under Author Rewards to find the exact payout for your post. In the example below you would send the 0.014 SBD and 6.587 STEEM over to the @phctop3 account as your entry fee. We'll take it from there and convert all of the prize pool to SBD for easy prize distribution at the end of the month!

The deadline for submitting is the 9th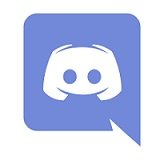 Any Questions? Join Our Discord Server!
We have our very own Discord server where you can ask us any questions about the contest to our Panel and engage with your fellow contestants! Bragging about previous victories accepted ;) Join the fun
here
where there's even more chances to win with Top 3!
Creating Your Entry Post
You are welcome to create your own post but for your convenience we have created two different templates. The first one; a more complex version, contains some markdown/html coding creating a nice table for you to edit. The second template; for those of you not familiar with markdown/html coding, is a simpler version. In both templates, we've highlighted in red text where you need to edit.
How detailed you want to go is up to you but we know you can do better than "because I like it" 😉
Our Panel members may create their own post with their own top 3 but these will NOT be entered in to the contest. Instead they will be used to add to the prize pool for bigger prize payouts.

What Happens Next?
1 - The Panel will first review all submissions for eligibility.
2 - Then all submissions will be put into a public dpoll.
3 - Once the dpoll is complete, we'll review the results and combine them with our scoring system before dishing out the prizes to the top 3!
The prizes get divided up by a combination of the final position (1st, 2nd and 3rd) and by the amount of entry fee given. 75% of the prize pool will be distributed to the top 3 places and the remaining 25% of the prize pool goes back to the Panel with the aim of growing the account and the potential prize pool for next month!.

Good Luck!
Wishing you all the best of luck from all of us in the PHC Top 3 Panel