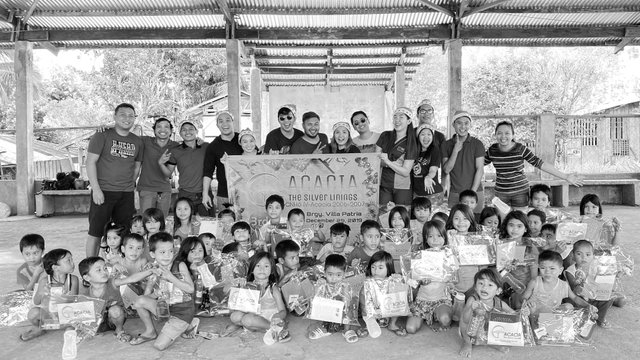 ---
Good morning everyone! ☕️
Its the last day of 2019! Chose this photo as my last post for this year because there's no other way to wrap a good (and challenging) year, by spreading kindness.
This was during our gift giving 2 days ago in one of the barangays here in our hometown. Its our 3rd already, and I couldn't be prouder. We transitioned from the usual reunion, which is eat-drink-party, to a more meaningful activity.
And I'd like to quote from Ismael's Facebook post:
"Imagine a world where everyone devotes time to help."
Let us welcome 2020 with a heart full of gratitude, peace, and love. Leave all your worries, hate, disappointment, anger and all the negativities in 2019. Its gonna be a better year, let's claim it! Happy New Year! 🍻
---