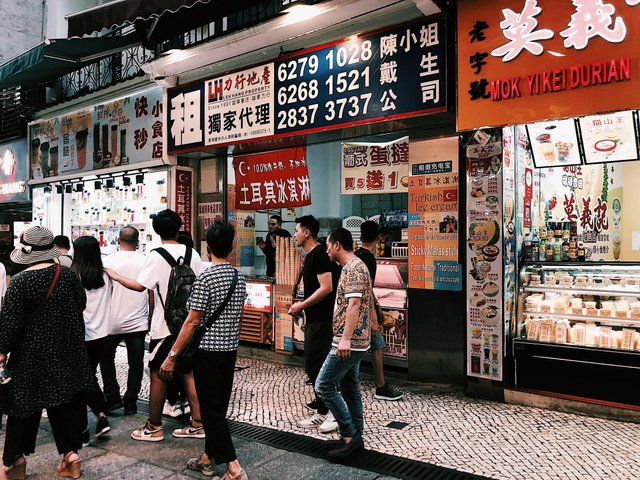 ---
Image taken using an iPhone 8 Plus, edited using the mobile apps Adobe Lightroom CC and VSCO. This was taken in Macau last July 2019.
---
Good morning everyone! ☕️
I dated this post for January 2 because this will be about my 2nd day of 2020.
So, its not a holiday for government employees. Despite us wanting to savor the celebration of New Year,unfortunately, its not possible. Haha. Its the licensing period again starting today, until the 20th so it means, we can't be sick in any of those days. Our department is also a regulatory office wherein we issue sanitary permits and health certificates.
The Treasurer's office is really focused in implementing the Ease of Doing Business Law, which they aimed to release all the permits and licenses not exceeding 3 hours from the time the client do the first step of application.
Since it was only the first day, and I think most are still enjoying the New Year, we only had about 10 clients who came. We are still preparing for about 400 who didn't complied during the pre-assessment period, while compliant business establishments and MCH can just pay and claim their 2020 permits.
I am so happy that EODB is really being implemented. I myself, when I renewed my license in PRC last March, I think I was able to get it in about an hour, compared to last time which I needed to allot like a whole day to process it, and if you're unlucky, you need to return the next day to get the card.
---
By the way, I also edited the FHSIS forms (removed the NHTS/NON-NHTS), printed it and had it photocopied so it will be distributed to my colleagues for their reports this 2020. I prepared and submitted a report to DILG, about the firecrackers related injuries, and I'm so happy that we have zero cases for this year.
We still have one OJT student, who is complying her lacking number of hours so I assigned her the encoding of Family Numbers, and she was able to finish 5 barangays. We have 17 left out of the 77, and I'm very positive that we will finally fully abolish soon the old way of storing the patient's FN.
I also follow up some PhilHealth and LTO accreditation requirements. I'm still processing it but I'm hoping we will be able to submit everything next week.
---
It was a productive start of the year. And I'm so talkative right now because I had a really good sleep after watching Aladdin last night with the fam. Haha.
Enjoy your day everyone! Let's strive to be better everyday. Serve your country and keep making a difference. :)
---