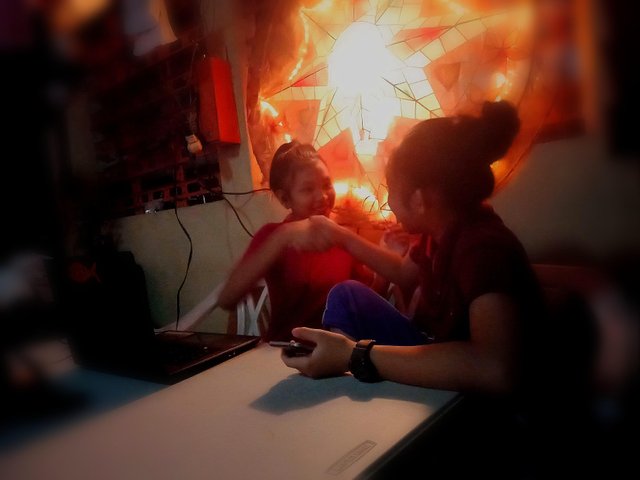 Hi Steemians,
I am trying my best to edit some photos on my phone that were taken an hour ago. I am new to this and usually I would ask the help of my grand daughter to do simple edits. Before I go to bed I thought I would do the edit myself because the phone is pretty intuitive to use on my own.
If you might be wondering the lighted decor on the wall is a traditional Filipino lantern made in Pampanga by skillful craftsmen. The province is known for the said lantern we call parol. We decorate for Christmas as early as September. That month is the start of the season. Christmas is one of the merriest season here so I could not blame those who want to feel the happiness brought about by Christmas. It was just an anticipation for merry making and now we are known for it.
By the way the lantern is made from capiz shells which is an indigenous material. I can compare it with a stained glass that is the charm of a lantern made from capiz shells. These are now being exported to other countries.
I should go to bed now thank you for dropping by
Gus