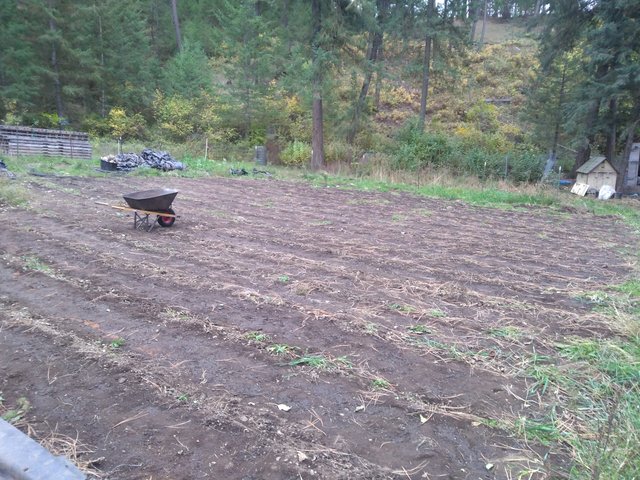 Nearing completion of the garden tear down. Yesterday proved another semi productive day. After picking up my 9th hay bale I bought a new tarp to cover it all with. The price of a bale is the same as the tarp, but well worth it, $75 to save $700 worth of hay from rains and snows.
I am rushing the incoming freeze tonight. We are expecting 18F for a low so the garden needs to be done today. I am now down to just the tomatoes and tomatillos that froze and are now mush. They all have a ticket to compost.
The tarp fits really nicely and will be even better once I get all the bales individually covered in pallets bags. Those I will have by Monday.
Last night Spokane's south hill and the airport got 3+" of snow while we got just rain. Trees are down in town and schools got canceled. We woke to clear skies and not a flake anywhere. Silly micro climates.
---
I have finally found the philosophy that is my life. I have signed up for and am taking part in Stoic Week. The ideas, concepts, exercises, historical writings, and most everything about stoicism is ringing SUPER TRUE to me. I am in my infancy in learning but feel like I have been mostly living as a stoic my whole adult life. Now I have the information and direction to further my understanding and integration into my being. More on my awakening in a later post, once I get a bit better grasp of what I am learning.


15076

Daily Activity, Gardening, House Chores, Walking, Weight Lifting, Yard Work