Do you want to visit Nevsky Prospekt St. Petersburg (Russia) right now? This is the main avenue of the city, its business card. I only had 10 minutes. Then I plunged underground into the metro station.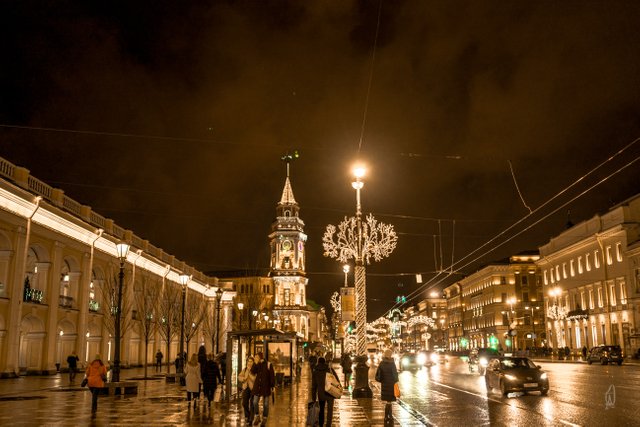 Вы хотите побывать на Невском проспекте Санкт-Петербурга (Россия) прямо сейчас? Это главный проспект города, его визитная карточка. У меня было только 10 минут. Дальше я погружался под землю на станцию метро.
---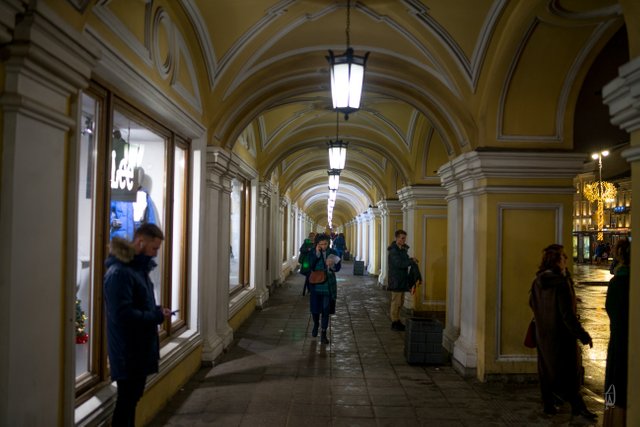 Если выйдя из метро вы посмотрите налево, то увидите крытую галерею Гостинного Двора. Если пойти по ней, то слева будут витрины, а справа сам Невский проспект. Мы выйдем на простор, если этот термин здесь применим.
If you exit the subway you are looking left, you will see a covered gallery of the Gostiny Dvor. If you go along it, then there will be shop windows on the left, and Nevsky Prospect itself on the right. We will go out into the open if this term is applicable here.


---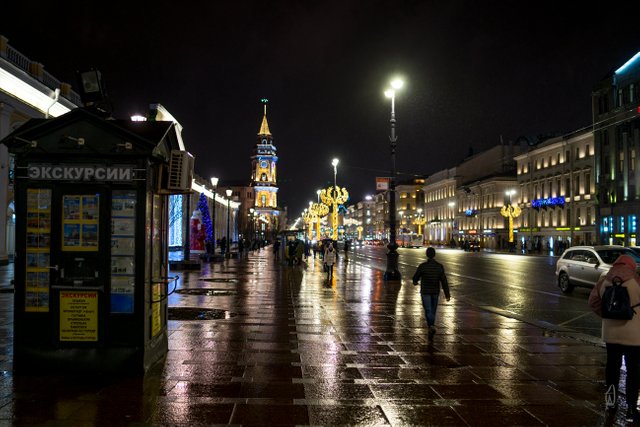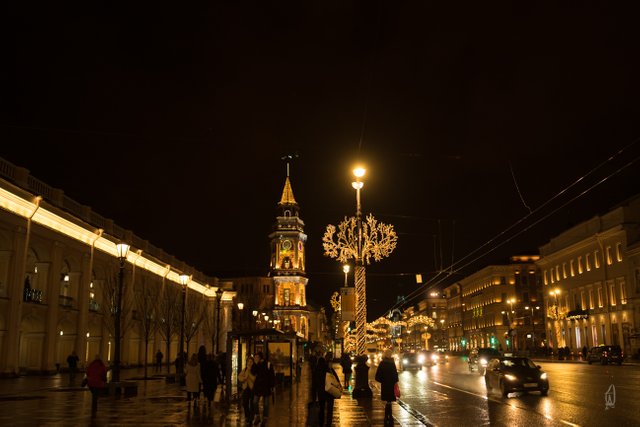 Я сделал несколько вариантов обработки фотографий, чтобы вы могли более разнообразно рассмотреть детали. Несмотря на середину декабря шёл мелкий тёплый дождь. Даже зонтики были не у всех прохожих.
I made several photo processing options so that you can look at the details more variably. Despite the middle of December, it was drizzling warm. Not even all passers-by had even umbrellas.


---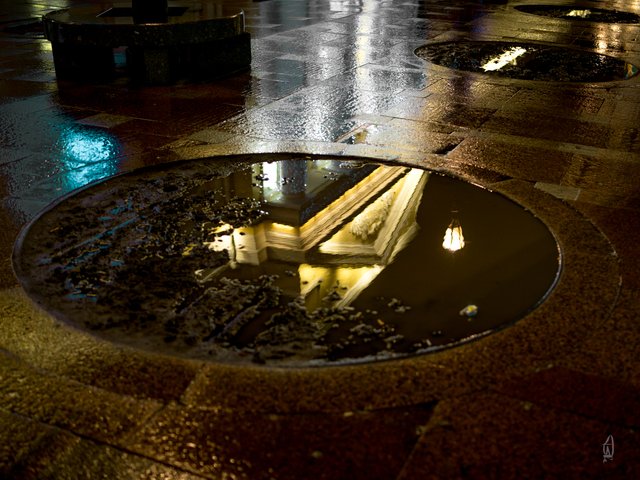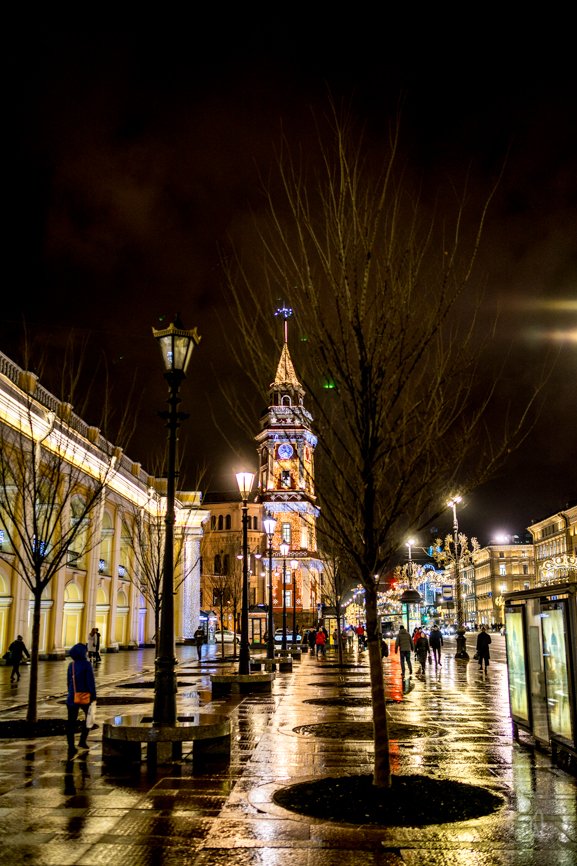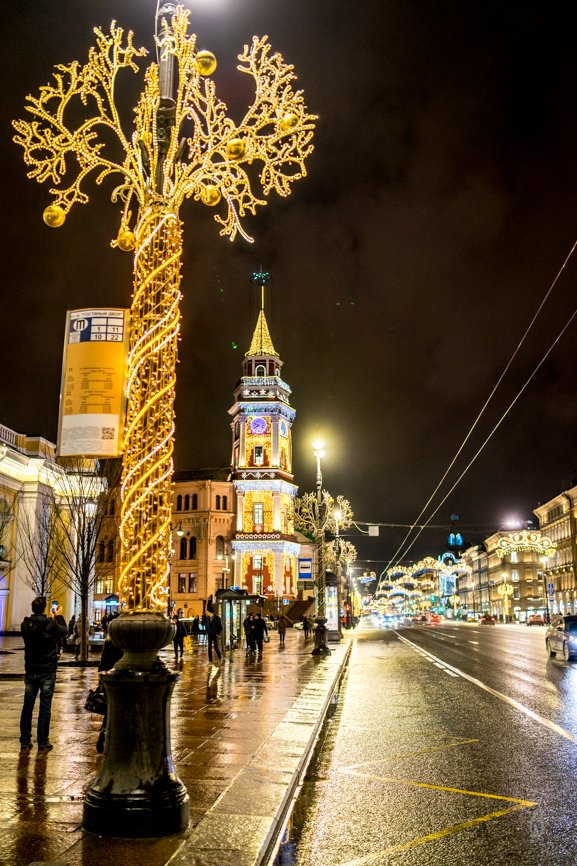 Город готовится встретить Новый год. Улицы и здания украшаются гирляндами огней. Устанавливаются ёлки и Деды Морозы. Да, чуть не забыл показать. Здесь они тоже стоят.
The city is preparing to celebrate the New Year. Streets and buildings are decorated with garlands of lights. Set Christmas trees and Santas. Yes, I almost forgot to show. Here they also stand.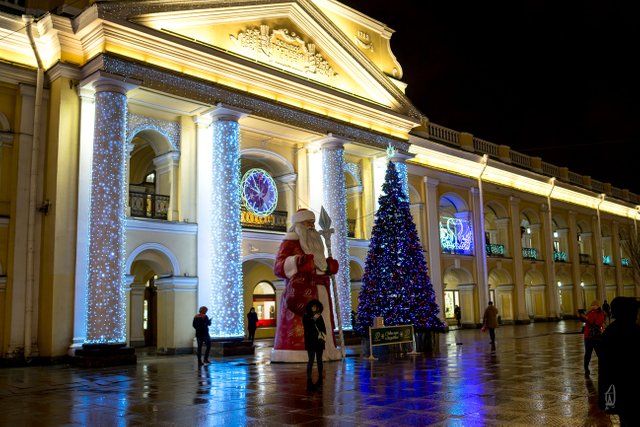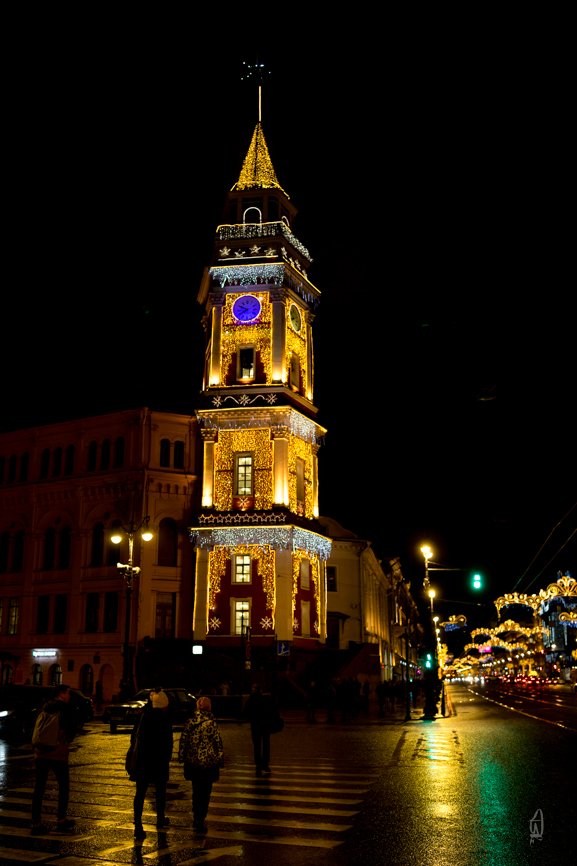 ---
I will share this post on Twitter as part of @ocd's #posh (Proof Of SHare) initiative.
---
---
From Russia with Love
---
Daily photo chronicle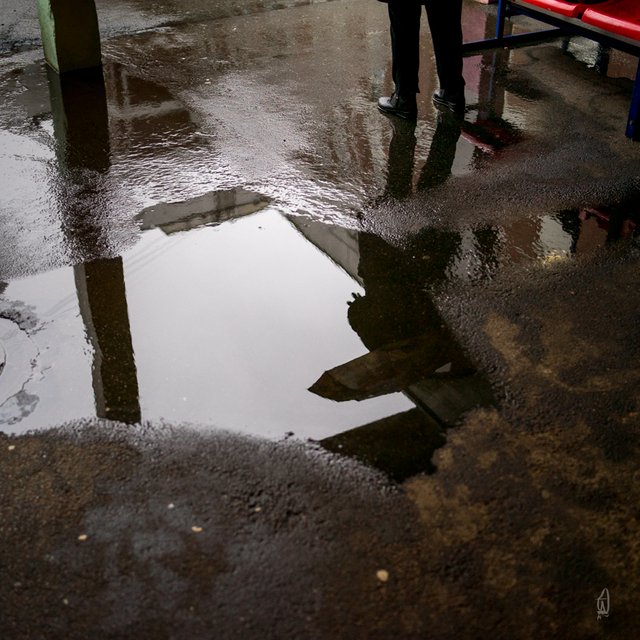 ...
---