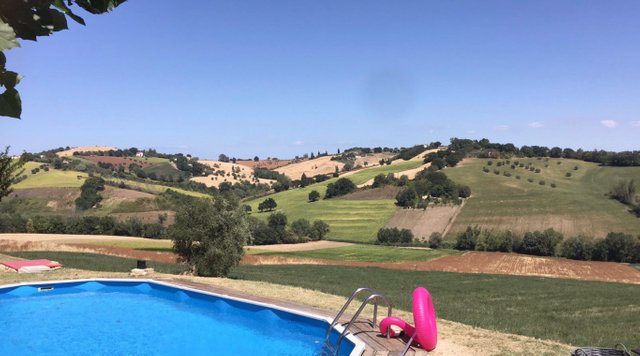 FREEDOM FOR ME IS THIS VIEW AND THE DREAM BEHIND THIS GEM OF A PLACE
With all the news about Corona Now also in Europe and the news that it hit Italy, i am thinking about one of my friends who immigrated to that beautiful country. To the countryside and the gorgeous mountains of LA MARCHE. They started a fantastic new bed and breakfast. The corona virus is doing so much damage and with the FREDOM topic for week 8 in the challenge by @photo52 the alt by my friend victor I have to wonder if it will effect their business, new home and their future.
This photograph reminds me on the wide view on to the beautiful fields theat lead to somewhere in the far distance.
Sweet C,
I hope your beautiful place will be spared from all the medical virus measurements and that you can carry on with you life's dream, see you this summer and know we are thinking of you.. XOXO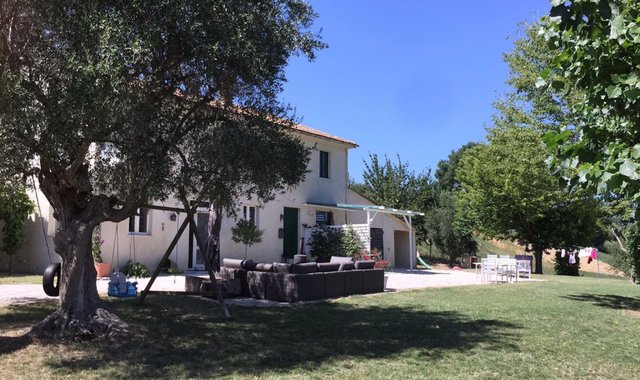 If you want to see how gorgeous go to
instagram @ bbcasadelfonte
This is my entry for the 52 week challange by @photo52 week 8 topic is FREEDOM
sorry @wwwiebe i was a few hour late but 52 i have to do so i am just entering hahaha, and by te way you are a hit and what a great entries ! Thanks for the great topiclist and maybe this is a great opportunity for the SteemTerminalers to, maybe promote it some more in our discord, some free publicity is always possible.
Thank you for stopping by, its highly appreciated, and please let me know your vision on steemit life in general.
Please remember, focus on being creative instead of being busy!
- "Consistent Actions, Create Consistent Results"
- "Not everyone is a blogger, but everyone has something great to offer"


Lover of Life and L❤️ve in General - @brittandjosie


I fully support witness and developer group @blockbrothers for the Steem blockchain. If you want to support them, they would appreciate your vote here.


They build Steemify, a notification app for your Steemit account for iOS.
Get it Here:



Member off the :
(c) All images and photographs, unless otherwise specified, are created and owned by me. @brittandjosie originals

Sources used : Pixabay and Pexels and with others its mentioned in my blog. I only use a canon camera and my iPhone.
I would like to thank You for Reading my blog but Feel free to leave me any feedback.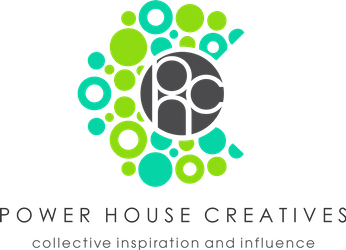 If you want to learn more about either of these projects, please visit: @heyhaveyamet or @steemterminal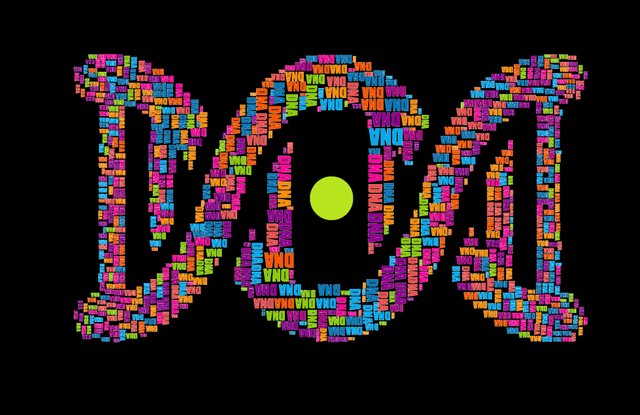 #marlians, #neoxian, #creativecoin
#palnet #steemitmamas #powerhousecreatives #CC
#mediaofficials #steemterminal #heyhaveyamet #built-it