The growing season for my cacti has started. So far one is blooming, but she is nuts and was blooming all winter too and some are starting to grow little buds.
I still don't see anything on this Sulcorebutia, but I hope she will catch up. There is still time. Last year she was blooming around April. As for now I am glad to see that she started to grow some offshoots and they will have enough time to grow big and bloom next year. I was to see multiple flowers!
Sulcorebutia Canigueralii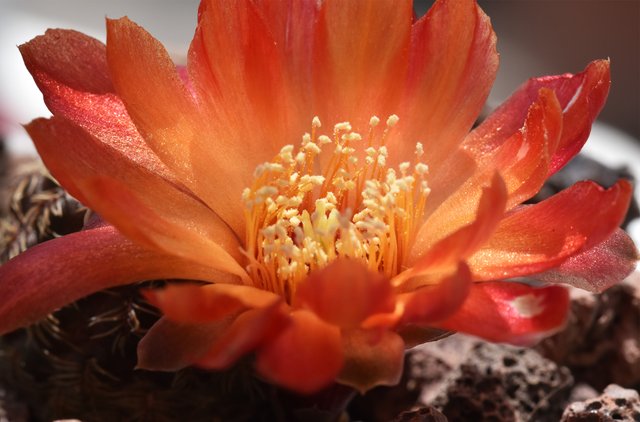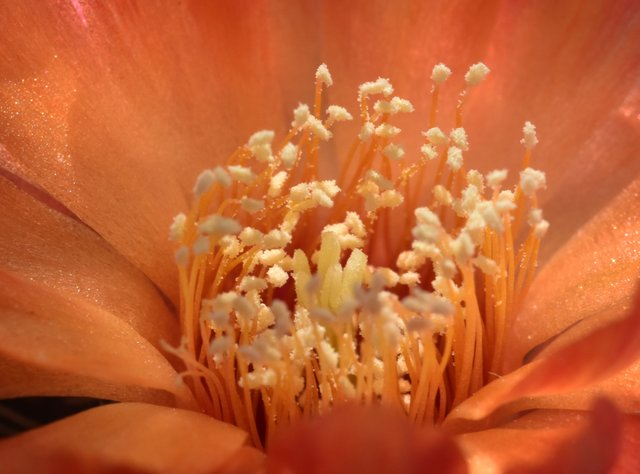 This little cactus is native to Bolivia and will stay small (just the way I like it). It will with time grow multiple little heads though (that's what I am hoping for). It has a big, fat tap root so it requires a deep pot and very careful watering. Those roots can store a lot of nutrients and water on their own, but are very prone to rot if watered too much.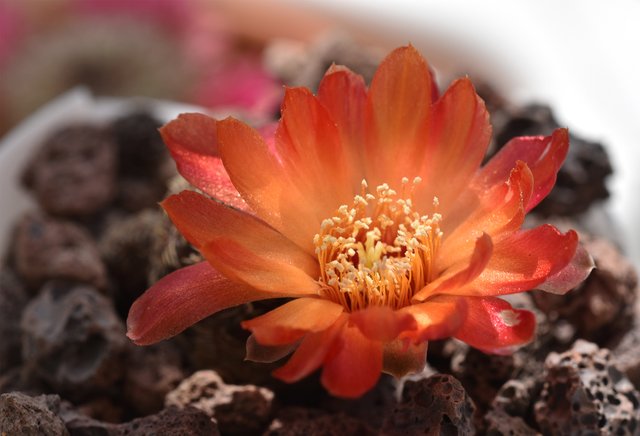 The flowers can have various colours and I wasn't sure which one I had until I saw the first bloom. And I love it! The outside petals are almost dark pink, inner more orange-red turning even more yellow towards the center. Beautiful things! I didn't detect any fragrance, but who cares :)
Gotta say that the whole cactus is very much to my liking. Not only the flowers that are very large comparing to the plant itself, but the body too. Small, round with the spines laying flat and not doing any harm. When stressed it turns more purple. When grown in more shay place with the right amount of water it is more green.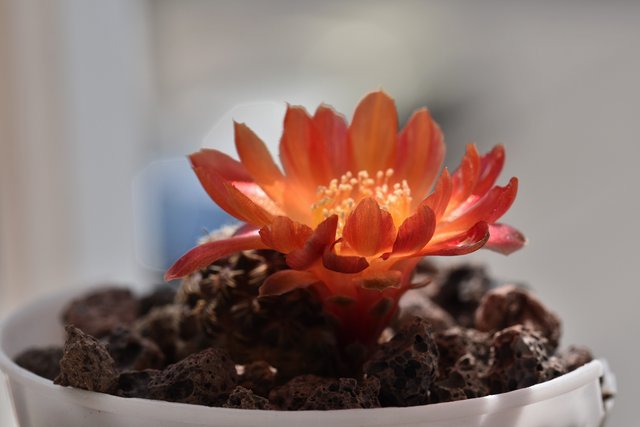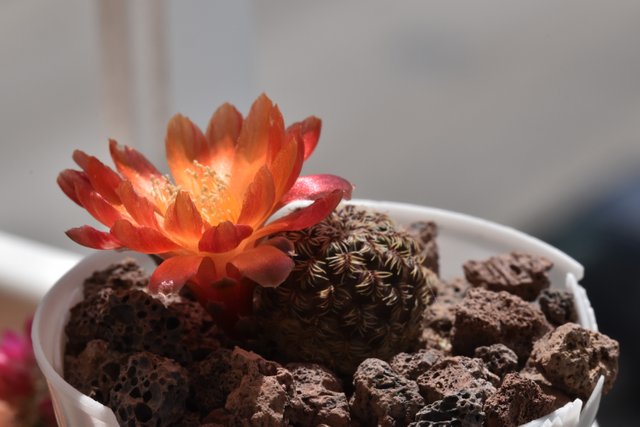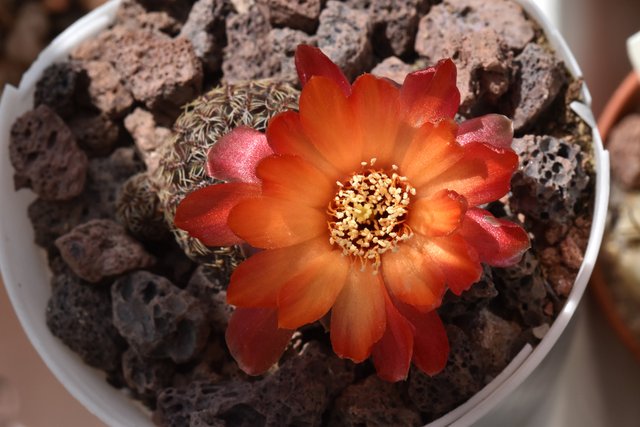 Few more shots when the flowers was just starting to open the day before. Just in case ;)
You never know if some bird doesn't decided to eat it or something.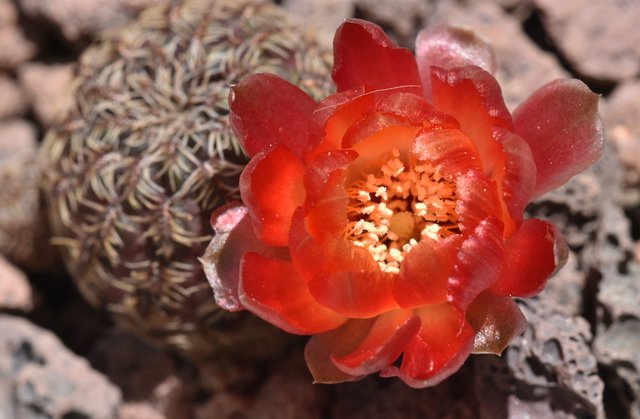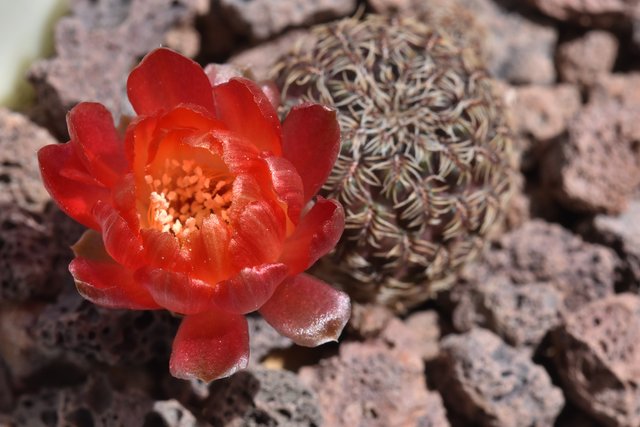 Don't mind the breaking pot. It was already repoted to a new and proper one that will not crack and will let the tap root grow deep.
Hope she likes it.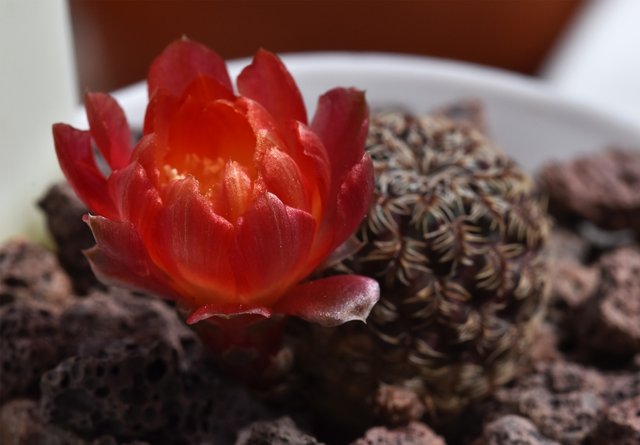 »«
Shot with Nikon D5500 + Sigma 105mm lens
All photos and text are my own.
»»-------------¤-------------««

REGISTRATION | UPVOTE VALUES | NEW MEMBERS BONUS
To support the project
vote for @qurator as a Steemit witness on
steemit.com, or SteemConnect
Thank you.