Photo 52 Challenge Contest, 2020 Edition is an inspiration from @photo52 & @wwwiebe. Every week a photo/s is to be shared based upon a pre-defined theme.
This week's theme is White.
To be honest, I had a bit of a hard time trying to find something which fitted this week's theme. I mean white is everywhere but on it's own it doesn't stand out. Thankfully, I went to the Flower Market yesterday and perhaps it's all the fresh flowers that inspired me and when I saw this beautiful orchid; it seems to be calling out to me.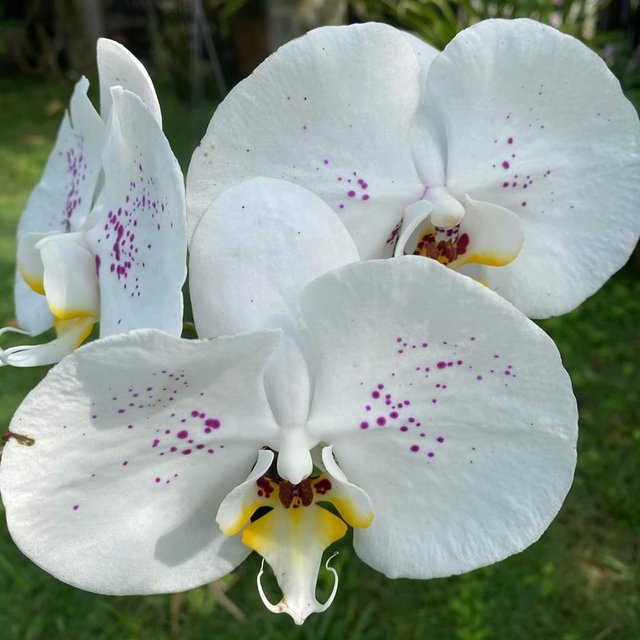 Even with a tinge of purple and yellow on the petals, the white still stood out; at least enough to capture the attention of many walkabout like me.
Rules
Weekly theme will be supplied every Wednesday.
Weekly challenge closes midnight EST (GMT-5) the following Tuesday.
Tag the entry **PHOTOGRAPHY | CCC |PHOTO52**