Photo 52 Challenge Contest, 2020 Edition is an inspiration from @photo52 & @wwwiebe. Every week a photo/s is to be shared based upon a pre-defined theme.
This week's theme is all about WARM.
And for that I wanted to share this photo of chrysanthemum flowers which I took a few weeks back during my walk about at the local Flower Market. It's bright yellow petals calls out to me like the sun shining brightly at us everyday. And for that, I'm grateful that I have everyday to live for!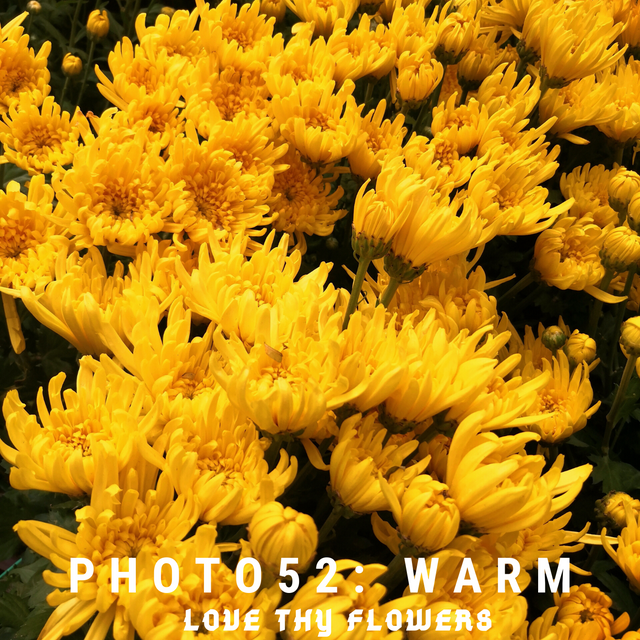 Rules
Weekly theme will be supplied every Wednesday.
Weekly challenge closes midnight EST (GMT-5) the following Tuesday.
Tag the entry **PHOTOGRAPHY | CCC |PHOTO52**