Not a chance.
In terms of collected photographic material, I am up to my ears with work. On my own projects. My own trips. They were quite a lot in comparison to previous years and this time I am so behind on editing and reviewing them (or vice versa)...
So 2020 will inherit some of that material from 2019 and it will still need work.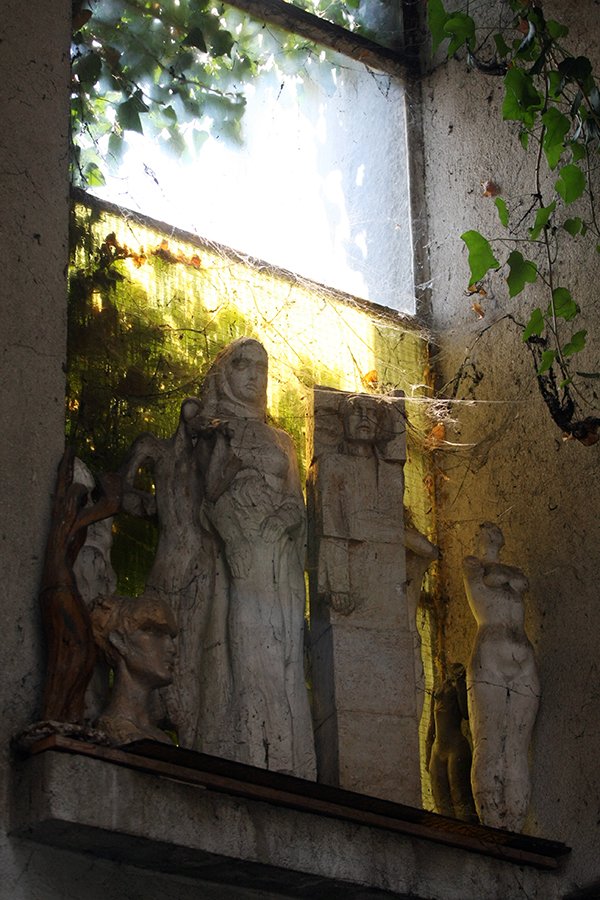 Photograph by me. Sculptures are the work of Nencho Rusev, a most experienced artist from my hometown of Karnobat. This photo is a part of a series. Of a visual story, waiting to be told.
However...
If I had to make New Year's Resolutions, though, it would be...pay more attention, assign more time to my physical shape. The rest will be fine ;)
How do you actually get about resolving those resolutions? A step at a time. With or without the goal in sight, that is a matter of philosophy.
So, my first job on the first day of the new year will be...schedule most of my daily tasks in a new way. Less time in front of a PC is Goal Number One.
I'm still here with you ;)
What's your goal?
---
Wishing you a great year ahead!
Yours,
Manol