FYI, there's a whole lot more to New York than the city.
The Hudson Valley is bucolic, beautiful, and bountiful — in more ways than one. This region stretches from Westchester to over a hundred miles north, past the Shawangunk Ridge and where the Catskills begin.
If you live for sunsets and good vibes, hop on the train and head north, because the Hudson Valley's got views for days all over the place.
(Don't mind me— I get silly when it comes time to write a standalone caption.)
Here's a stitched panorama of the Mid-Hudson Bridge as viewed from the south. This is one of two bridges that connect Dutchess and Ulster Counties across the Hudson River, with the Mid-Hudson Bridge providing passage between City of Poughkeepsie and Highland. In the background is the Walkway Over the Hudson, a beautiful rail trail that, at 1.28 miles, is "the world's longest pedestrian footbridge."

And here's another photo of the Mid-Hudson Bridge, taken the same day just a few minutes earlier than those I took to create the panorama above. This shot is from a more elevated perspective from the north side of the bridge. P.S. - I previously published this image to Instagram here.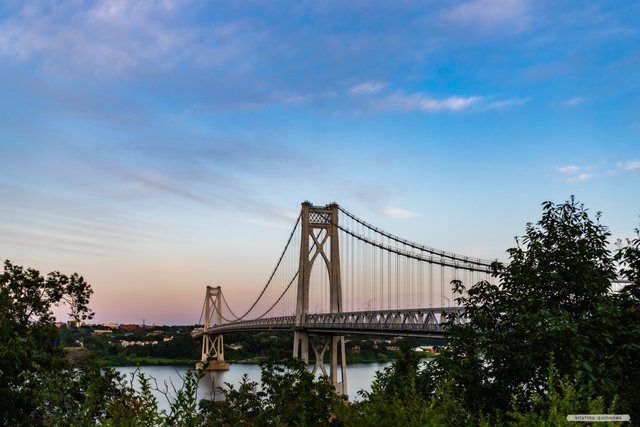 ---
camera info
hello there
p.s.
This post may contain affiliate or referral links. That means if you click through and complete an action like registration or making a purchase, then I may get a commission or referral credit - at no extra cost to you.