Feel the fear and do it anyway - at least once
Let me start with a photo and then get to the story behind this title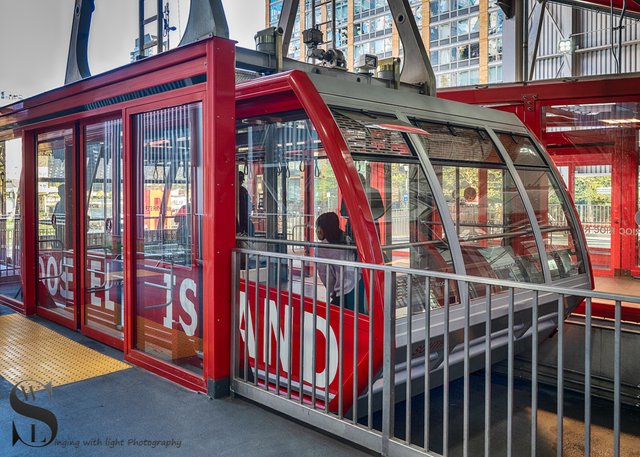 Sony A7iii 28mm F4.5 1/60 Sec ISO 400
Click here to view larger



This is the Cable car that goes across from Manhattan to Roosevelt Island, infact this shot is taken at Roosevelt Island side, but I wanted to start with a photo of the tram/ Cable car.
These shots were taken back in April, but I have put off doing a post till now, so let me start back in 1983 and why I have a fear of cable cars.
In 1983 I was inthe New Zeland Army and on an exercise in Singapore and Malaysia, which at the end of the exercise we had some free time to explore a little bit of Singapore, which included a planned visit to Sentosa Island, and me and a couple of friends were inthe queue to ride the cable car across to Sentosa Island, when some ignorant tourists barge din front of us as we were just about to board the cable car.
One of us got very irate with this and rather than getting into an argument the rest of us decided to pull out of the queue and walk it off, and then get back inthe queue.
As it happened we were very lucky that the pushed in front of us, as only a few minutes later an oil rig which was being towed away from the wharf became entangled with the cable causing it to snap, two of the cable cars dropped 55 Metres ( 180 ft) killing seven people, I cannot say for certain but we felt with the timing, it could have been the car we were about to get on that crashed.
Since that time I had never ridden a cable car since then, I had tried a few times, including visiting the station in Manhattan numerous times but then chickening out and turning away, well come April this year I decided I had to feel the fear and do it anyway.
Now I did take a couple of photos of the cable car before boarding it, but they came out blurry probably because, I without knowing it was trembling in fear.
But this time I actually got on the cable car as this next shot shows.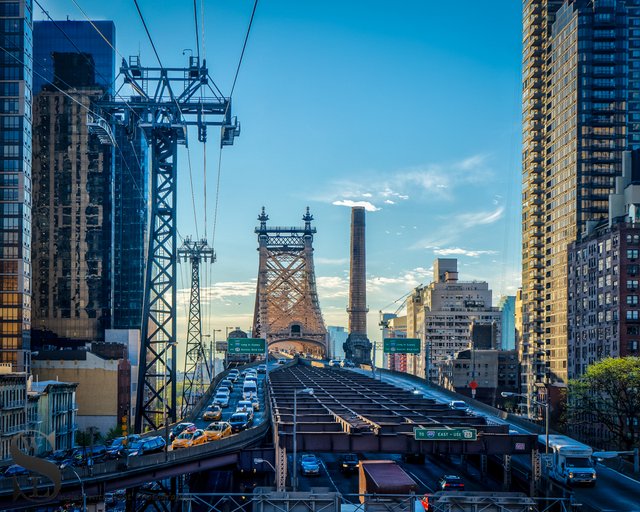 Sony A7iii 44mm F4.5 1/400 Sec ISO 100
Click here to view larger



that shot was while the cabel car was still in ht eplatform, and this next one, as it started to rise up the cable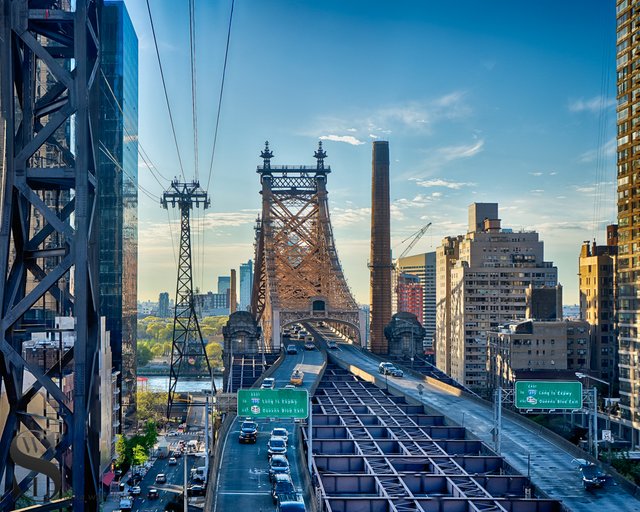 Sony A7iii 44mm F4.5 1/400 Sec ISO 100
Click here to view larger



And that was all the shots I took with my camera on the ride as it went higher i sat down and was holding on tight to the rails, but still proud of myself for finally ( I thought) overcoming the fear.
And finishing with a shot of the Bright Red RI sign just beside the Roosevelt island station.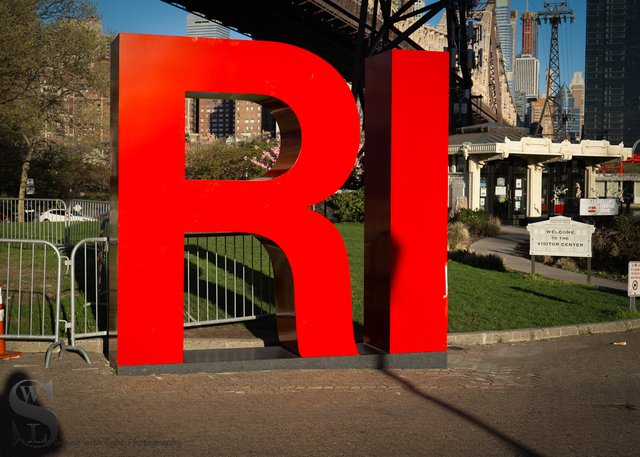 Sony A7iii 41mm F4.5 1/800 Sec ISO 100
Click here to view larger



And I should add the first and last photo were not taken just after I got off the train, I walked around the Island for a good 45 Minutes calming myself down, and then went back tot he station and got those shots with the plan to ride the cable car back.
Which I did not do, the ride other I was the only one on the cable car, but the time I went to go back there were more riders lined up and on the car, and I just could not ride it back and ended up taking the subway back to Manhattan.
Will I ever ride it again
I can safely say NO, I did it once and am proud of myself for doing it, but never again
And that's all folks
---
unless stated otherwise all photos used in my posts are taken and owned by myself, if you wish to use any of my images please contact me.
---

---
steemusa is a Community for and supporting those from of in the United States, and now is in the process of rebuilding stronger than ever join us on Discord








!steemitworldmap 40.761544 lat -73.964651 long Tramway Plaza NYC d3scr