First United church and the duck pond falls
As anyone who has followed me for a while one of my favorite spots in Milford, other than the beaches on a nice day is the Duck Pond Falls area in downtown Milford and the First United Church which I will feature in this post, its such a beautiful church and so striking especially on a fall day when the crisp white building is surrounded by fall colors as I share for the first shot.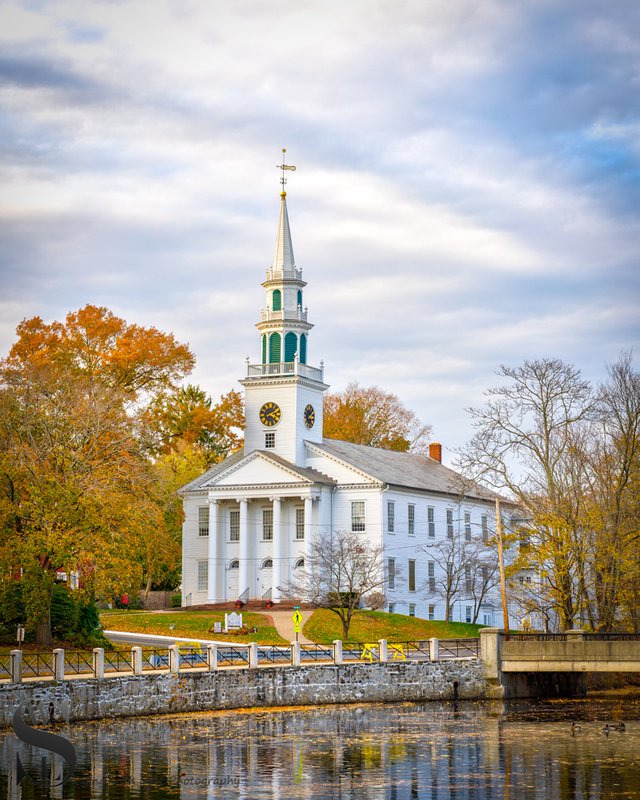 Sony A7iii 75mm F8 1/80 Sec ISO 100
Click here to view larger



Since i have a few trees in these shots, let me also make this an entry for Tree Tuesday hosted by @old-guy-photos
The church itself has an interesting history, the First Church of Christ in Milford was established in New Haven in 1639 by a group of settlers led by Rev. Peter Prudden.
They already had acquired land in Wepawaug, where they would shortly settle and establish the new parish and colony of Milford.
The first meeting house was built in 1641 and was replaced by a second structure in 1727-1728. The current church, featured in this post, was built in 1824, and Designed by David Hoadley, A division in church membership during the Great Awakening in 1741 led to the errection of the Second Church (Plymouth Church). The two churches reunited in 1961 as the First United Church of Christ (Congregational).
you may wonder what the Great Awakening was, well I did so this is what I found onit
The Great Awakening was a religious revival that impacted the English colonies in America during the 1730s and 1740s. The movement came at a time when the idea of secular rationalism was being emphasized, and passion for religion had grown stale. Christian leaders often traveled from town to town, preaching about the gospel, emphasizing salvation from sins and promoting enthusiasm for Christianity. The result was a renewed dedication toward religion. Many historians believe the Great Awakening had a lasting impact on various Christian denominations and American culture at large.
source
here is another shot of the church with the Duck Pond falls in the foreground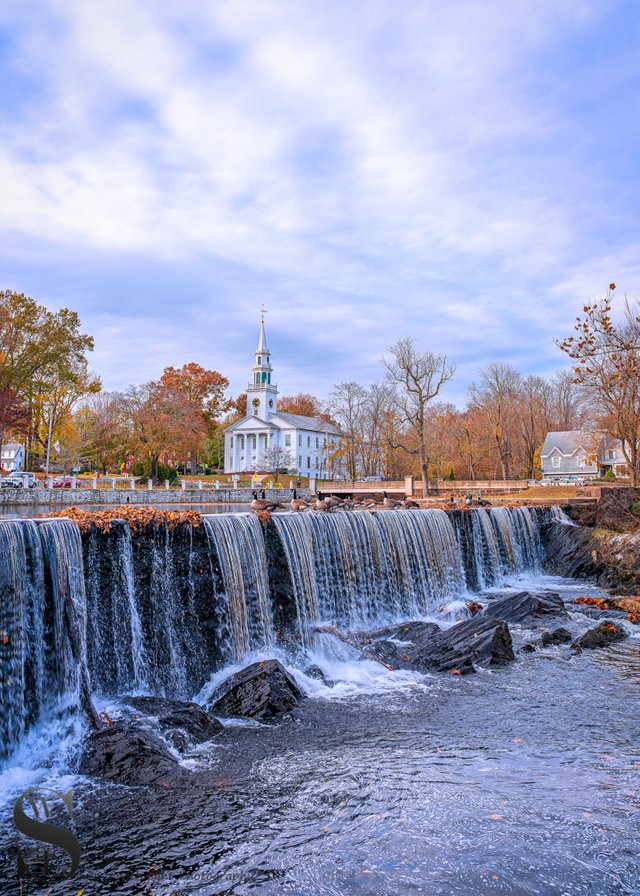 Sony A7iii 28mm F6.3 1/125 Sec ISO 100
Click here to view larger



And this is the view of it I love the most looking across the Duck pond and catching reflections, the inside of the church is also very beautiful, they invited me there to do a presentation on photography one, but I haven't taken any photos inside the church yet.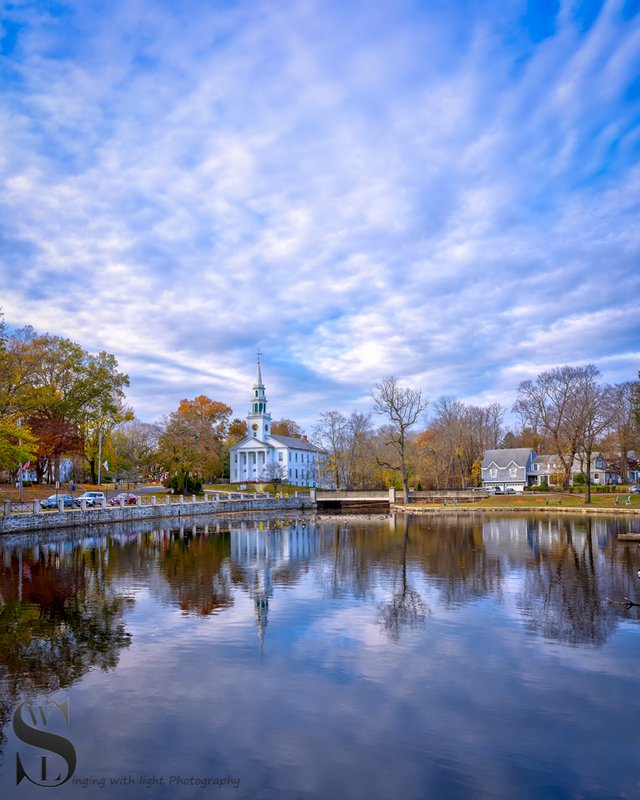 Sony A7iii 22mm F8 1/100 Sec ISO 100
Click here to view larger



And finishing with another shot looking over the waterfall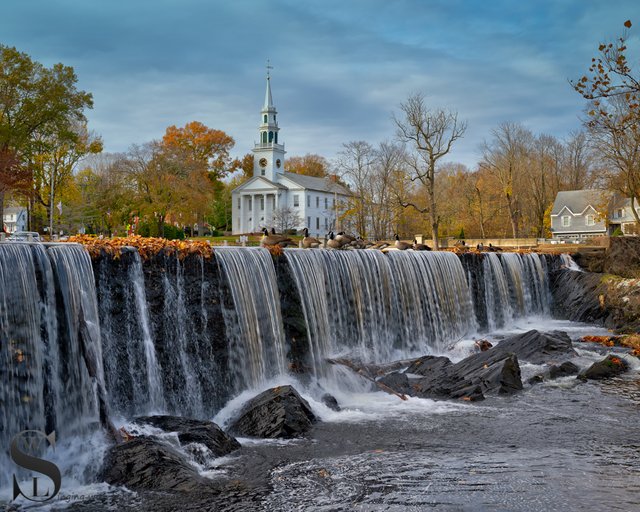 Sony A7iii 37mm F8 1/60 Sec ISO 160
Click here to view larger



And that's all folks
---
unless stated otherwise all photos used in my posts are taken and owned by myself, if you wish to use any of my images please contact me.
---

---
steemusa is a Community for and supporting those from of in the United States, and now is in the process of rebuilding stronger than ever join us on Discord








!steemitworldmap 41.222014 lat -73.057572 long Downtown Milford CT d3scr