Hello there, beautiful people!
It's been a while since I posted something. The past few days were kind of busy. It has even been a while since I stayed home for the whole day. :) I miss this... I have to catch up with my anime some of which I already missed for two weeks. xD I would have to catch up with work soon, too.

Anyway, I'm going to share to you some pictures I took when we went to Lapu-Lapu CIty. As you can see in my last post around 4 days ago, I and my parents visited my grandma's grave after a while. It made me happy to once again go there. :) I miss my grandma, but I know she's in a much better place now. <3

After visiting my grandma's grave, we went to Virgin De La Regla Parish Church (Birhen Sa Regla) located in Lapu-Lapu City. My family and I used to live in Lapu-Lapu when I was still in elementary. The first elementary school I went to was beside this parish church, so this church is somehow special for me as well. Moreover, this is the church where my parents exchanged their vows of marriage. <3

I took some picture of the church and its surroundings while we were there, so I will share them to you here. I hope you like them.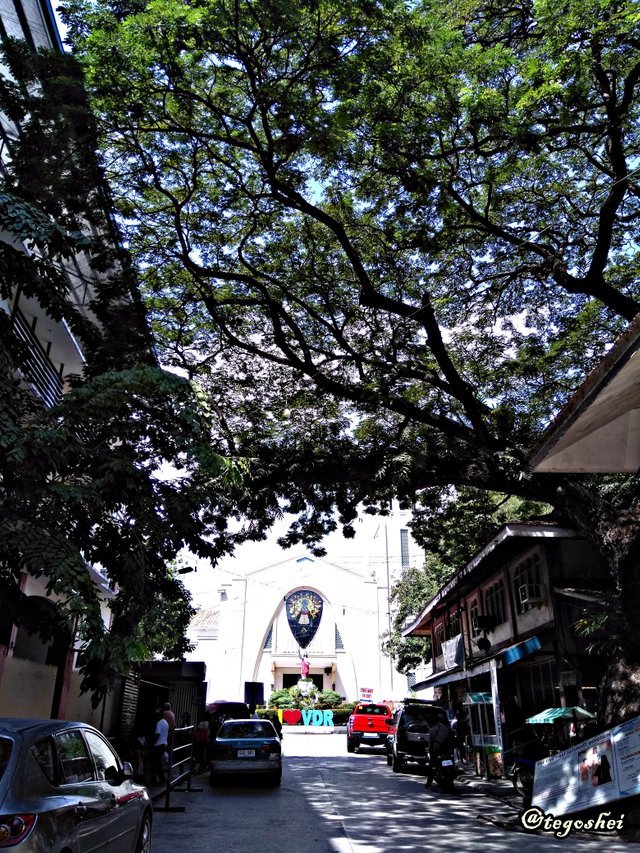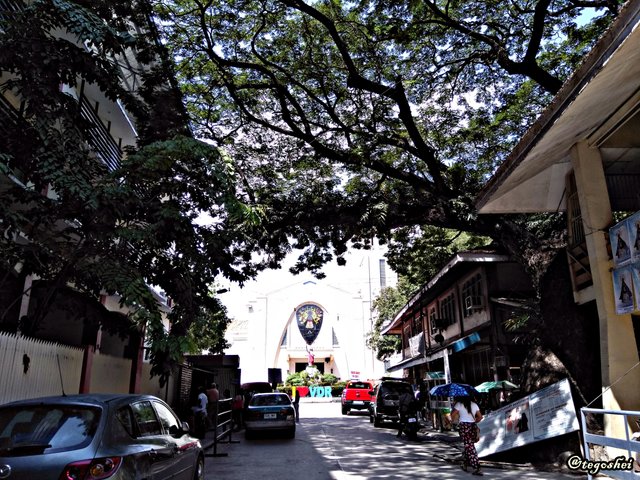 What you see on the left is the school where I used to study during my elementary years. Well, not on this specific building, though. They have a separate campus on the next couple of blocks from the church.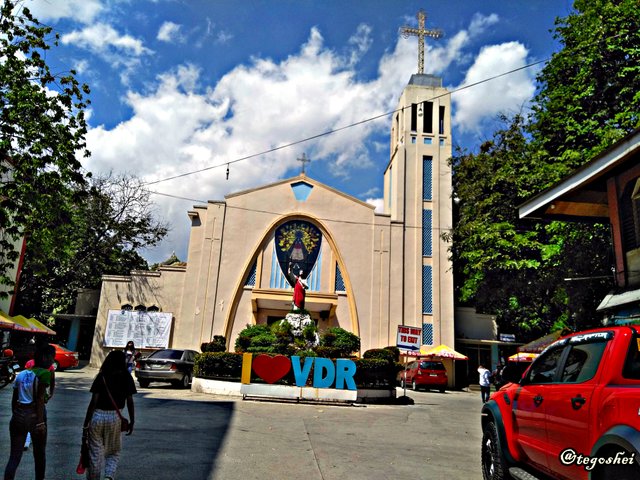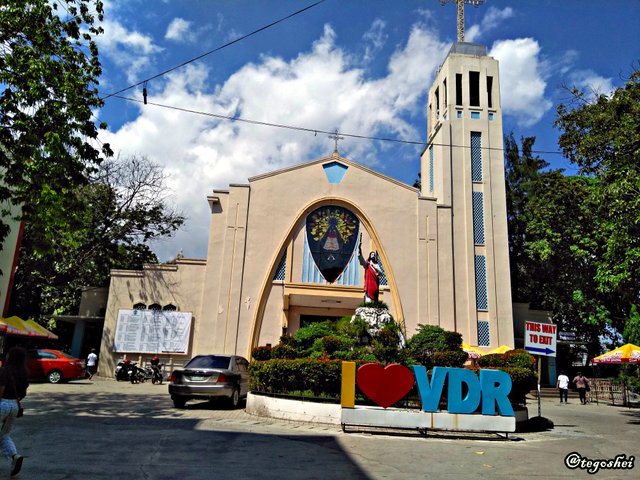 Next up is the front view of the church. It's pretty simple, yet beautiful. The weather that time was pretty good, too. Passing through the right side of the church will lead you to prayer room located upstairs. Going to the left, will lead you to the shrine.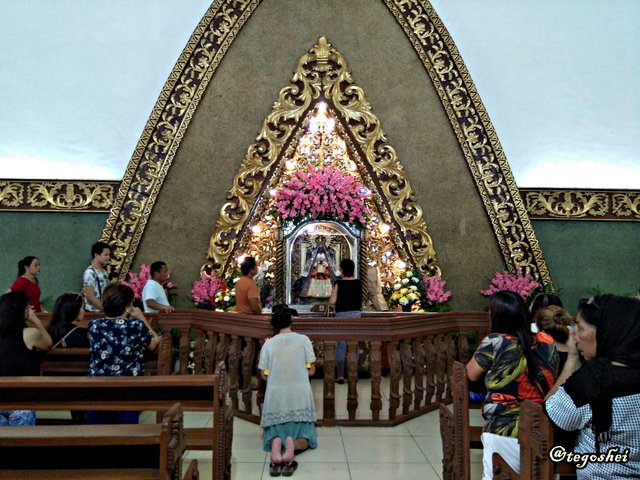 This is taken inside the prayer room upstairs. That's "Birhen sa Regla" image in front which is considered miraculous by many... even my family has experienced great things. Let's have faith. <3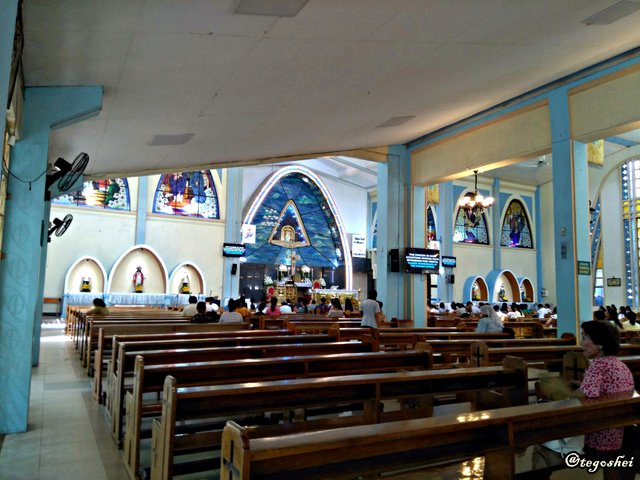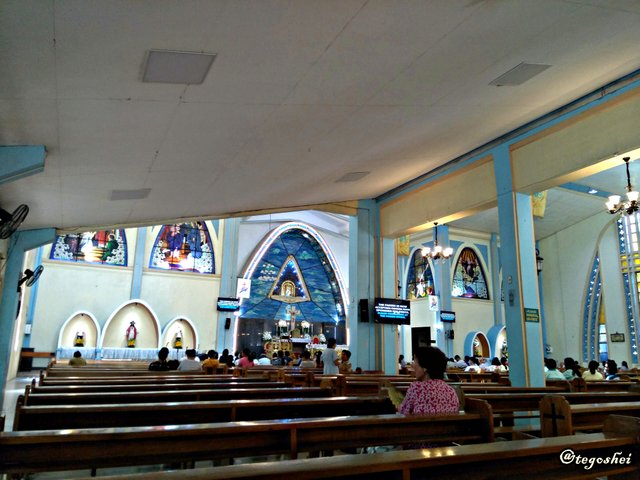 Do you see the image above the altar? That's back to back with the "Birhen sa Regla" image I showed earlier from the prayer room.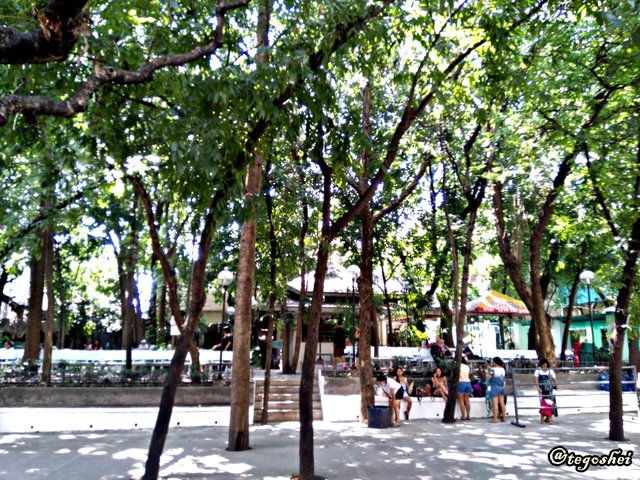 And lastly, this place with greenery is on the left side of the church. The small building you see behind the trees is the shrine where you can also offer your prayers.

I remember that behind that shrine, there is a side gate which will lead me to my previous elementary school.

This place means a lot to me and my family, so I am also very glad to go to this place again. I think the last time I went there was during the Requiem Mass for my grandma last year. Of course, it wasn't a good memory, but we're all taking it positively now.

That's it for now. Thank you so much for checking out this post. I'll try to be active again as much as I can. See you next time! (^_^)/
---
Posted via Marlians.com