I don't typically like to receive gifts. You know what they say: It is better to give than receive. But I will always cherish this one. Pictured here on my porch is a rhinoceros imported from Africa. I think it is carved from ebony or some kind of similar exotic African wood.
It is my favorite possession.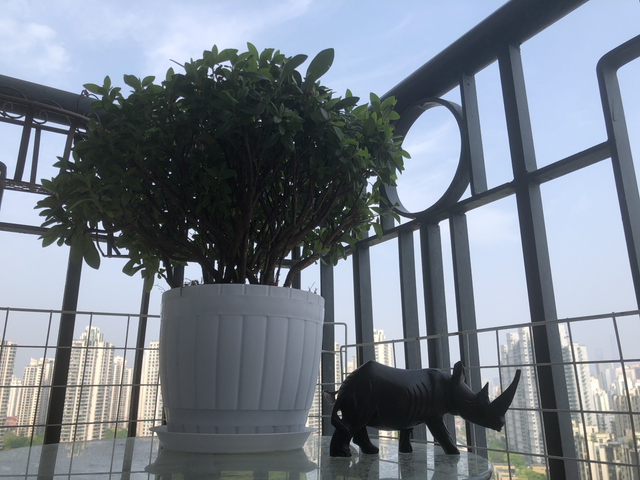 Although this little rhino I think is quite beautiful, the story behind this little trinket is what makes it so special. You see, I was a broke student studying the last semester of my master's degree at Tsinghua University. I didn't have any money, so I had to teach on the weekends and a night or two during the week.
One of my students at that time appreciated my work very much. So much so, I guess, that when he and his family went off for an extended vacation during the early summer, he brought me back this cute rhinoceros. I thought it was awesome. I can't even remember his name at this point. It was so long ago. But I remember the feeling of gratitude that he as a student showed me. And I remember reciprocating that feeling.
It's part of why I still teach part-time as a professor today.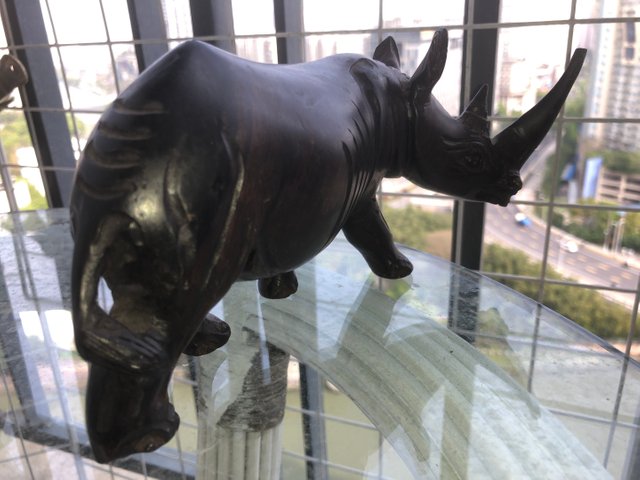 When I went to dig this little guy up for this challenge, I guess I had never properly showed him to my three-and-a-half year old daughter. She saw him and immediately went over to him. She said, "Wow, 这是什么爸爸?" (What is this, Dad?). She's been fascinated with it now for the past two days.
I guess maybe it will become one of her favorite possessions one day, too. 😃