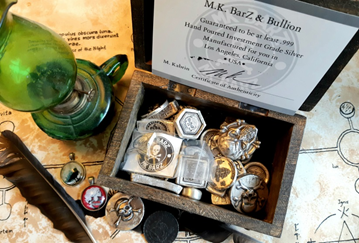 1

P
"Blackbirds tend to like shiny things." ~ The Bloody Raven
In keeping with my little 'Fangs' theme with the 'Chronicles of the Bloody Raven' this bar is an ideal piece in my collection of the Bloody Raven. And if you don't know by now I tend to stay close to dark themes. It wasn't easy to get out of Lone Wolf habits and get more social outside the circle of dark and gloomy friends that will have to move on. A long story, so back to the silver.
Previous Gothic themed silver;
Do Vampires fear Silver?
Nemesis & the Pic of Destiny
Gothic Styled Silver BCB Fangs
The Fang Collection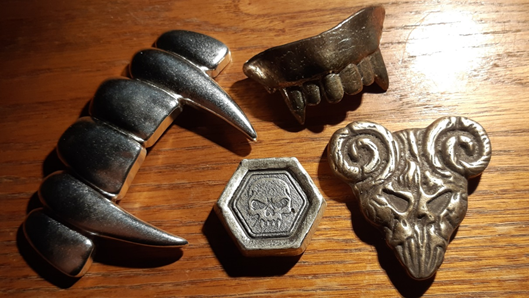 1
All 0.999 Fine Silver
For today it will be a favorite from my MKBarz pirate chest, the 2 troy oz. Fang Skull Hex Bar. The Vampire Skull is right up my alley and can be an ideal conversational piece in ether the Pirate or Gothic genre.
And like many poured silver products the finish was intentionally rough with just enough polishing to clean up yet maintain its delightful crude finish. No 'Airtite' capsules for this baby and I love the feel of it in my hands.
2 oz "Fang Skull" Hex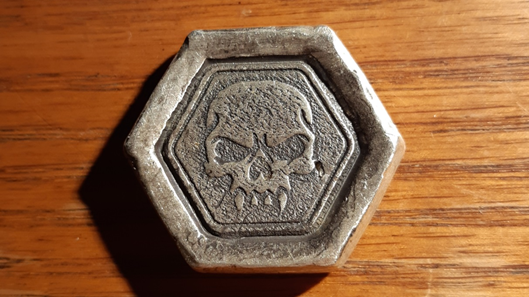 1
Front
You know, this would look pretty Badass with the Crossbones added!
2 oz "Fang Skull" Hex1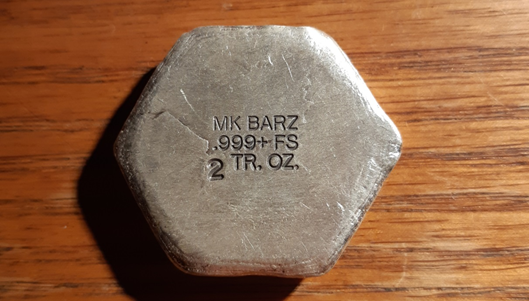 1
Back
The Treasure Chest
And speaking of 'Airtite' capsules, I'd better mention this little beauty of a chest since I am have run out of space in the community Booty Bank and has become far too heavy being packed with my poured silver collection.
MKBarz Pirate Chest – Mahogany Spanish styled Discontinued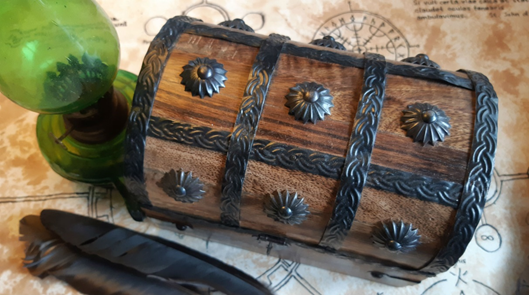 1
Green Oil Lamp, a thrift store find.
Pirate Chest is 6x4x4"
MKBarz Treasure Chest
This was such a lovely Spanish styled chest I had to get to store all my MKBarz products in with plenty of space for further acquisitions. The steel bands are mere embellishments as the fancy caps that gives my hands a little extra gripping feature as this chest could get quite heavy as I filled it to the top to test its capacity.
MKBarz still has the smooth wooden chest version emblazoned with the Jolly Roger available in stock but I do not know if they will restock this version anytime soon.
Then there is one other Fang…..
For those new to me, I own a Katana named "Fang" and as time permits I like to practice Iaido, a martial arts discipline under Kenjutsu specifically the Art of the Draw.
It is analogous to those western genre movies. "This town ain't big enough for the both of us now Draw," demanded the man in the Black Hat. As goes a gunfight between two or more Gun-Slingers that have a disagreement.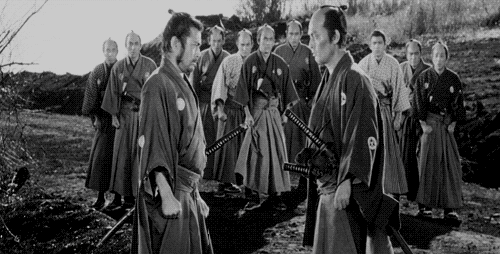 The Discipline encompasses much from its Bushido and Shinto Buddhist Influences. It is beautifully wrapped up in ritual, honor, conduct of a samurai and his or her world view in addition to actual rigid exercise of combat against your imaginary foe.
The ultimate goal of Iaido is; to Win the match without drawing the sword.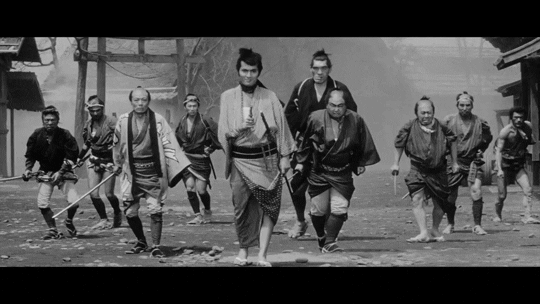 Fang, my Iaido Katana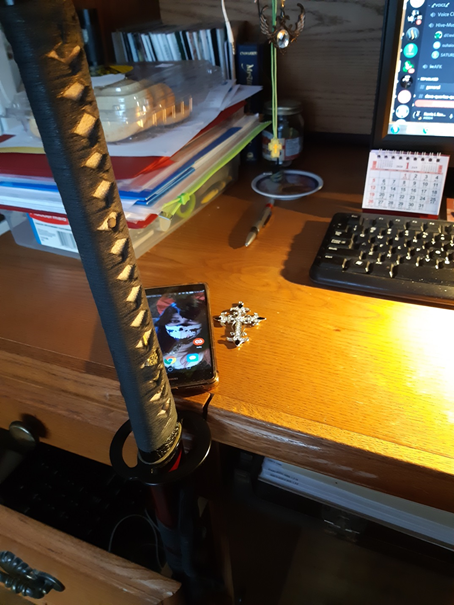 1
My 'Fang' is usually at arm's reach as I write
the Chronicles of the Bloody Raven

And of course I use it as a letter opener at times.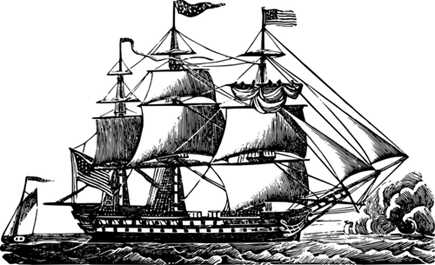 P
I hope you enjoyed this coin feature, and thank you for stopping by my Blog for a little read.
The #piratesunday tag is the scurvy scheme of Captain @stokjockey for #steemsilvergold and #ssg-community pirates to proudly showcase their shiny booty and plunder for all to see. Landlubbers welcomed to participate and be a Pirate at heart so throw open yer treasure chests an' show us what yea got!
References
1. My own pictures shot with a Samsung SM-A530W
P. Image under Pixabay
R. Clip art from 123RF
W. Wiki Commons
U. Unsplash
F. Flickr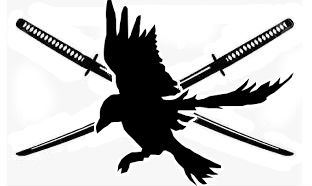 "Et lux in tenebris to serve laboro, sum sicarius" "I work in the shadows to serve the Light, I am an Assassin"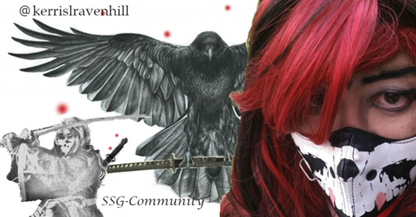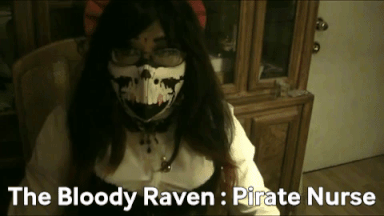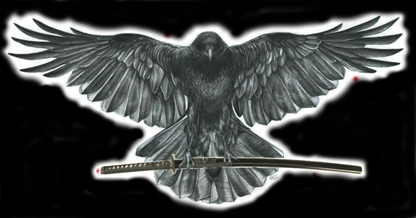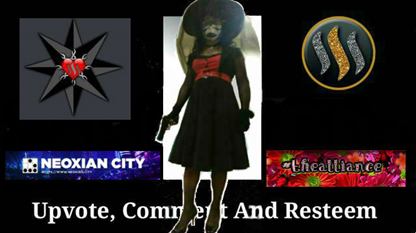 ---
Posted via Steemleo | A Decentralized Community for Investors