Hi Steemians!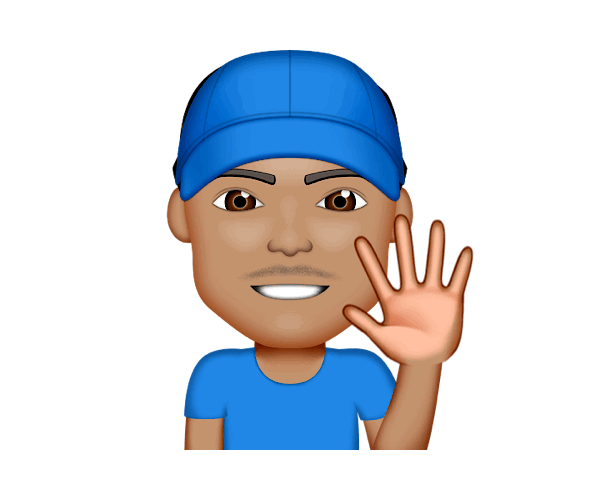 Image credit: @brittandjosie
Good day,
Today is the given prize of the Help A Plankton Understand A Weekly Comment Contest - Week 13. But before that, I would like to apologies for the late update of the game because of too much busy last week. Because our Municipality is celebrating the 159 founding anniversary so a big role for me because I was assigned a tabulator on the event and making slide shows to each program so that is why the update of the game is very late. But no worries still happy to have you guys participating in the game.
I would like to thank @wakeupkitty for the wonderful sponsorship of 3 SBI units. Thank you so much @wakupkitty your kind is very, very appreciable that words it comes from my heart thank you I hope you never stop supporting the game.
So back to the game, As I notice see in the comment box I read a comment of @derangedvisions and the wonderful entry of @wongbraling I learn a lot of you guys I never thought that the comment is very hot LOL! I am happy because I know now why and adding my knowledge to keep on steeming on steemit. Thank you so much @derangedvisions, @wongbraling for the wonderful idea you give to us. Now, therefore, is the given of the prize and clearly seen these two contenders are the best commenter I am proud of you guys. The prize is 3 SBI share courtesy by @wakeupkitty and 0.100 STEEM courtesy by me for the best commenter.
So I pronounce to all of you who is the best winner and I learn a lot of ideas about how to keeping up our accounts by engaging communities on discord servers and learn & know the community.
First place Commenter:
The size of your wallet does not dictate how many people see your posts here on the platform. The quality of your content plays a major role in it. Also, factor in the time that someone has been here on the platform, what they have put into the community and the connections that they have made. Too many small accounts play the victim here and use the fact that they don't have much SP in their account as a crutch. Many also make the mistake of posting too many times each day and not realizing that there is a limited amount of votes to go around and spamming posts is not the best way to go about growing, but creating quality content is. Buying Steem and powering up is a great way for accounts to show their faith in the platform as well.
Second place commenter:
Thank you both of you guys for the wonderful entry I have really appreciated the effort you did to the contest.
FOUND NEW SPONSORSHIP
The game slowly going up & popular because of the help by sponsorship by a wonderful friend @wakeupkitty. The great sponsorship @wakeupkitty is the key to success and to reach the goal for everyone!. @wakeupkitty sponsor 3 SBI Share unit to the best commenter and of course the random prize still on 0.100 STEEM.
New rule!
The 3 SBI share divided to the best three commenters and the same 0.100 STEEM.

So what are you waiting for planktons, minnows, dolphins, Orca's to all steemians come and join the contest full of positivity and courage and learn something new every day!.
The prize Added to the prize poll
So the new prize and rule will be added to the next round Help A Plankton Understand Steemit - A Weekly Comment Contest - WEEK 12
Great Thoughts
I am so happy because its been two months working in the contest and lucky me that I am still here to keep on engaging even if low earnings but its ok, It is better to give than to receive. I love helping the community to grow because it is my duty to get them to grow I help them as soon as I can.
SHOUT OUT
TO @smartsteem, @ocd, @tipu @ocdb @upmewhale, forever support and helping the community. The stronger community can help and curate manually depends on how you good on writings and yes the originality is there that is the first step to review the content.
OTHER SHOUT OUT TO
@tattooday, @dswigle, @steemterminal, @brittandjosie, @thekittygirl, @wesphilbin, @xcountytravelers, @johndoer123, @doer-minnows, @cicisaja, @cadawg, @plankton.token, @tggr, @atongis, @benedict08, @olivia, @mermaidvampire, @definethedollar, @mrnightmare89, @innerblocks, @helpie, @wakeupkitty, @steemitag, @teamcn-shop, @ericetchen, @oleg326756, @yehey, @ericetchen, @bill-nye-guy, @alexjay, @steemph , @florino, @otom, @rubberduckiemom, @ericetchen, @greenunion, @theplayersclub, @lebey1, @ganjafarmer, and many more. Just tagging you all to say thank you to the moral support you give especially to the communities.
MY THEME
I will never give up I will stand up with my own legs and continue powering up my account especially the contest with or without participants. I WILL NEVER POWER DOWN I am not losing hope just keep on forward just enjoy what I love and reach my achievements to a brighter future #NEWSTEEM TO THE NEXT LEVEL!
SPECIAL THANKS TO
@donworry8 for warm support to my contest. Thank you, thank you, thank you hope you never stop supporting the game. We can make it reach our success if we helping each other stay strong and stay positive.
Help A Plankton Understand Steemit - A Weekly Comment Contest - WEEK 14 will be posted after this Announcement so what are you waiting for coming and join, witness the love of #newsteem to the next level.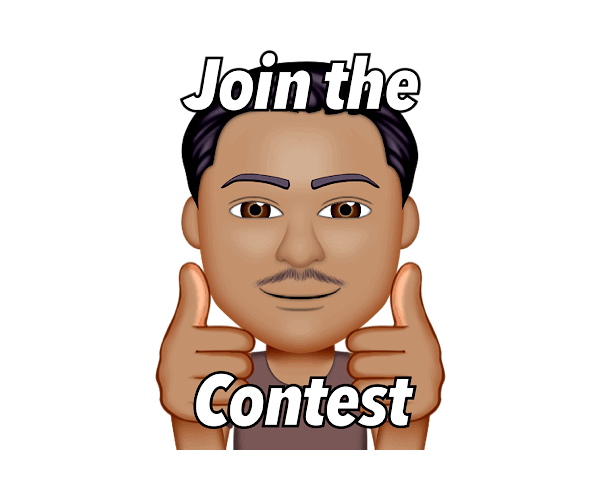 Image credit: @brittandjosie
Other Contests/Give-Aways
@mermaidvampire's Universal Basic Steem Income + Engagement + Proof Of Steem + Anti-Spam + Anti-Plagiarism Rolled into One Simple Daily Game
@mermaidvampire's Guess the Color Game
@worldsdailyfood's WORLD'S DAILY FOOD PHOTO CONTEST
@zephalexia's UP-GAGE CHALLENGE
@melinda010100's Shadow Photo Contest
@atongis Unscramble the letters
@tggr Snap feed competition & Make It Count #
@mrnightmare89 RIDDLE
@otom drop your link post
@iampolite Win SBI Comment to get a chance to win an SBI share
@chrismadcboy2016 The prize wheel, A Weekly Game Contest, & Help A Plankton Understand Steem, A Weekly Comment Contest.
I Would Like to thanks To @brittandjosie sponsorship 2 STEEM and @thekittygirl 4 STEEM. Thank you so much for the wonderful support that you give to us. Let us KEEP STEEMING and let us Help Each Other To Reach The Goal.
For like the concept of the game please support the game and sustain it in the future. You can delegate any amount of SP by clicking the link below.
https://steemconnect.com/sign/delegateVestingShares?delegator=&delegatee=chrismadcboy2016&vesting_shares=50%20SP>Delegate 50 SP to me
Thank You!


Image credit @thekittygirl