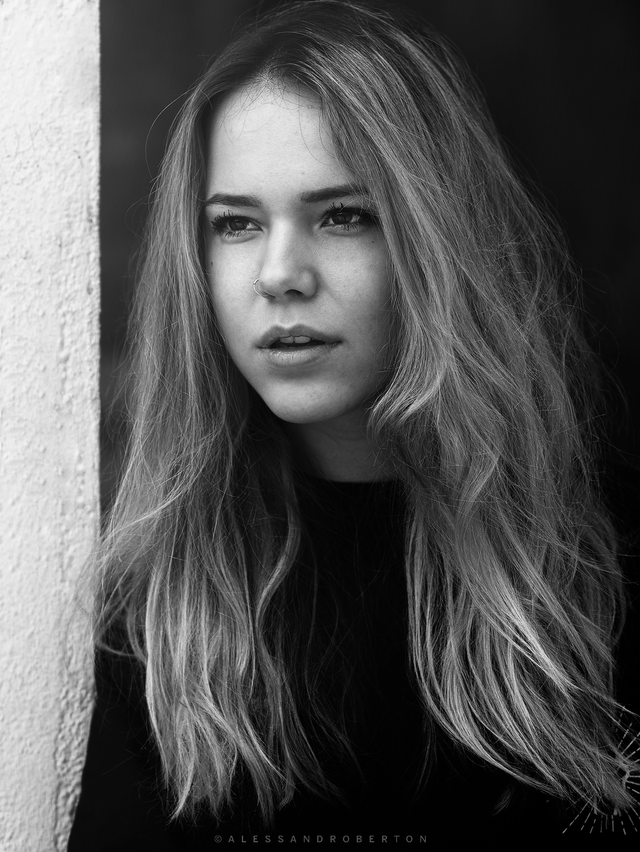 I am submitting this photo to the portrait contest hosted by @portraitcontest as well as my Monochrome Monday.
For this week's contest, here is a natural light portrait realized with my Panasonic G80 and the Zuiko 45mm f / 1.8 lens at ISO 200 1/800 sec.
I used Photoshop to process it.
ITA
Per il contest di questa settimana, ecco un ritratto a luce naturale realizzato con la mia Panasonic G80 e l'obiettvo Zuiko 45mm f/1.8 a iso 200 1/800 sec.
Per elaborarla ho usato Photoshop.