Dear Friends,
I saw there's a lot of wonderful pictures on Steem and I wanted to participate to this portrait contest.
Here is my first participation to the weekly contest by @portraitcontest where the theme of this week is "Male Portraits".
For this, I took my Dad old portrait picture at his age of 13. That picture was taken in 1975 in Kinshasa's streets with our old photographic apparel.
I will always remember the day I bring that portrait and more of them, it been 10 years ago when I go back to the first time to my country DRCongo. Lot of emotions and moreover; I love this picture aha, it's a real oldies.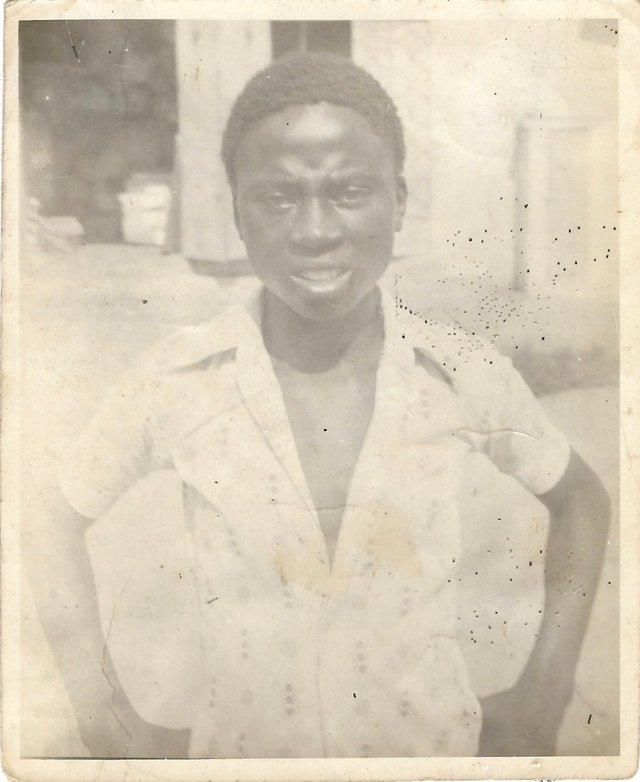 I apologise in advance for the poor quality but it's really an old photo that I will preserve all my life.