I've been spending more time on Twitter, for better or worse, trying to promote my blog and Steem through POSH (Proof of Sharing) and have been seeing John Stossel Tweet a lot more about crypto.
John Stossel, or whoever runs his Twitter account, has been posting more than I've ever realized about crypto. He's made several tweets about cryptocurrency and has 1 million twitter followers, over 250,000 YouTube followers, and just created a LBRY account.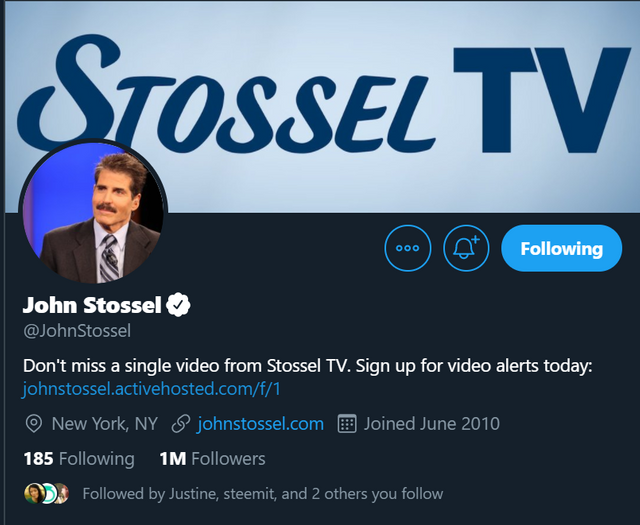 Twitter Account
It would be interesting to get him on the platform as a lot of his ideals line up with crypto and a lot of people on the platform already, so think his posts would do well to begin with which could be a great talking point for him to in turn promote the platform.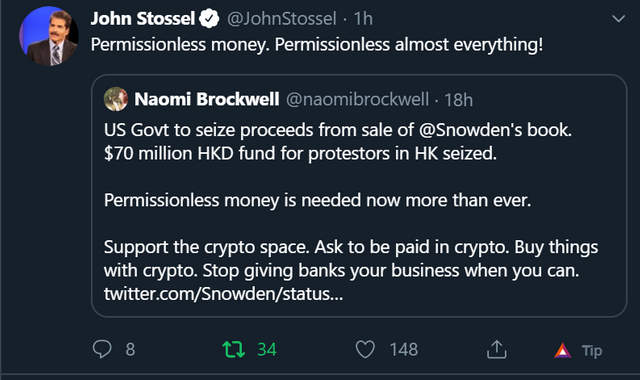 Tweet
Apparently he even has and uses Bitcoin. Who knows if he just says it to make the video or does actually use Bitcoin to make purchases and hedge against inflation, but either way he seems to be talking about crypto more and more. I wonder what he would think of Splinterlands.
I've tried to tag some people in some of these Tweets when I leave a comment to see if someone with more influence then me could leave a comment to try and see if he or his social media person would pass on the information and I don't think I've gotten a response yet. I'm sure he gets hundreds if not thousands of pitches to join their platforms, but to me Steem is larger than LBRY and if he somehow noticed that project getting him on Steem or 3speak should be pretty easy.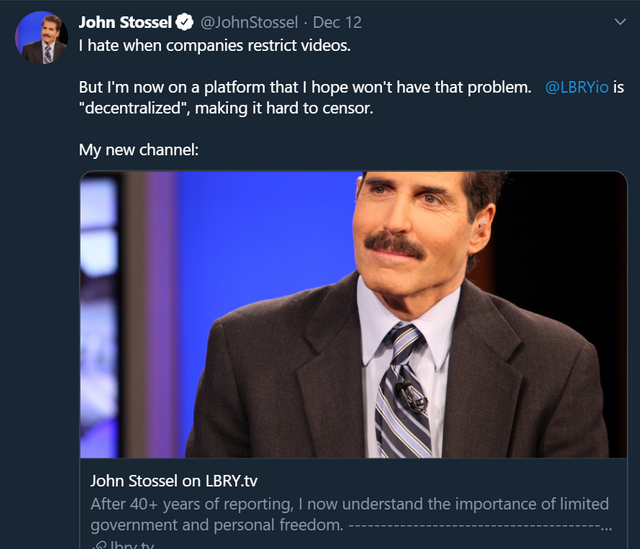 Tweet and LBRY Account
If you have some time on Twitter give him a follow or head over to his Twitter account and leave some relevant comments about Steem, Splinterlands, DTube, 3Speak or anything else about the Steem blockchain.
I think our platform is a great place for him to share his content and as I stated before, think it would get rewarded well especially if him or his social media manager actually engaged with comments on the platform.
Leave a comment below on who you think would be a good person from Twitter or some other social media platform to get on Steem and I'll stop by and leave a comment about why #newsteem is great again.